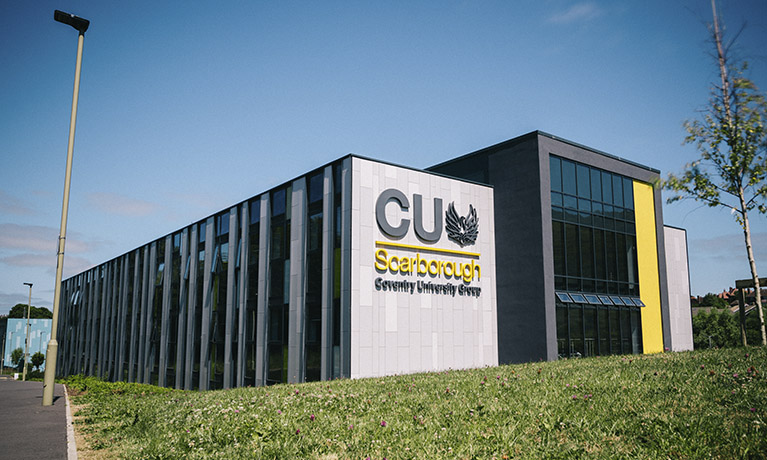 Campus news / Student news
---
news
Friday 22 July 2016
Press contact
---
Coventry University Scarborough Campus is to celebrate the completion of its new £14 million facility on the Yorkshire coast by offering its new September starters a £500 cash bursary.
Full-time degree, HND and HNC students enrolling at Coventry University Scarborough Campus in September will be eligible for a £500 bursary to mark the completion of the new purpose-built campus at Weaponness.
The three-storey university building will include engineering and science labs, a mock law court, social space, a library, IT suites, a cafe and a wide range of classrooms and quiet and social learning spaces.
A broad range of courses will be offered from the new campus, which is part of the £50 million sports and education facility on the town's former Weaponness Park and Ride site.
We have watched as our new bespoke campus has taken shape and are thrilled to see it nearing completion ready for the new academic year in September.
Our new building will provide an excellent learning space and enable the university to eventually expand to more than 2,000 students on that site.
To celebrate this important milestone new undergraduate starters who join us in September at the launch of our new building will be eligible for a £500 cash bursary.
This will mark a very special occasion in the history of Coventry University Group in Scarborough and I'm sure our new students will appreciate the gesture as they embark on their studies with us.
Our tuition fees are set lower than most universities to reduce a barrier to entry that some students face and the cash bursary will be an additional help this year.