Hidden Gems
At CU London, all our students have the benefit of learning in one of the greatest cities in the world. But being a student, living in London is completely different to being a visitor to the city. So in order to make sure you get the most out of the city (and to avoid those bustling crowds) we thought we would list some hidden gems of London.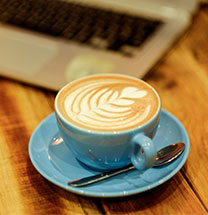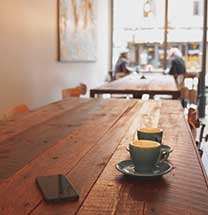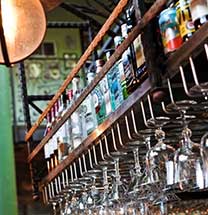 Food & Drink
Dinerama
Tucked away in Shoreditch, Dinerama is your place to go to have your choice of bars and food. Offering street food on the lower level, and bars on the upper level, the party doesn't stop on Thursday, Friday and Saturday nights!
Purl
Self-styled as a prohibition speakeasy, Purl in Marylebone makes cocktails like you've never tasted before! Priding themselves on offering a multi-sensory drinking experience, as well as music, in amongst amazing décor, this bar is not to be missed.
Attendant
The original Victorian décor of this coffee house is sublime…even though it used to be a public toilet! Redeveloped in 2013, Attendant is now a thriving coffee house, offering a roastery and food service too. Head down the stairs from the street to take advantage of this unusual day-time haunt.
Gingerline
For your ultimate dining experience, sign up to Gingerline. The fun part is you never know where in London you'll end up! Buy your ticket and follow the directions to participate in your unique, themed dinner. With only the briefest of clues provided before the event, you'll never know what will happen! Not for the faint hearted.
Culture
Horniman Museum and Garden
If you like unusual facts and taxidermy, the Horniman Museum is for you! Situated in Forest Hill, you can enjoy exhibits which are over 100 years old, as well as artefacts from across the globe and magnificent gardens. Regularly hosting events too, you won't be stuck for something to do.
Goulston Street
Still intact in Whitechapel, a small doorway, that doesn't look like much today, is famous for being the site of one of the most famous crimes in history…it was here where Jack the Ripper left a bloodied apron and wrote a message in chalk on the wall in 1888.

Things to Do
Gower Street
It's hard to imagine that the BBC would film Sherlock in any other location other than the actual Baker Street…well surprise, surprise! Baker Street is a very busy central London road, so they would be hard pressed to close areas of the road for filming. Instead, about five minutes from Euston Station on Gower Street, 221B is filmed alongside Speedy's Café.
Wilton's
Slated by The Theatres Trust as one of the most significant, still surviving music halls, Wilton's in East London is now a fully restored concert and theatre hall. Boasting two bars and cinema facilities, Wilton's also offers history tours and dance classes!
Abney Park
It's certainly hard to find peace and quiet in London…unless you know where to look! Head to Abney Park in Stoke Newington, where you will find an enchanting and overgrown cemetery shrouded in forest. Not only does Abney Park provide greenery and solitude, it also offers itself as an outdoor theatre venue and a hub for children's activities and learning.
Dennis Severs' House
Only a short walk from Liverpool Street Station, Dennis Severs' House is a historical experience unlike any other. Capturing 18th life of a fictional family, there is no electricity, only candlelight. Wander in silence through the ten rooms with interactive elements included this house is as haunting as it is beautiful.