Cristina's Kitchen
Cristina's is the on campus restaurant at CU London. We offer a range of fresh sandwiches, salads, cakes and hot drinks, as well as a rotating selection of hot dishes for both breakfast and lunch.
Students enjoy coming to Cristina's to get a quick bite to eat before or after their classes, as well as a place to study, meet friends and unwind with some food and drink.
Members of the community are also welcome at Cristina's as our kitchen is a great place to eat and relax in the heart of Barking & Dagenham.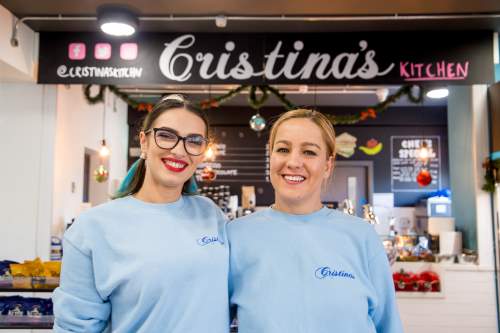 Food and Drink at Cristina's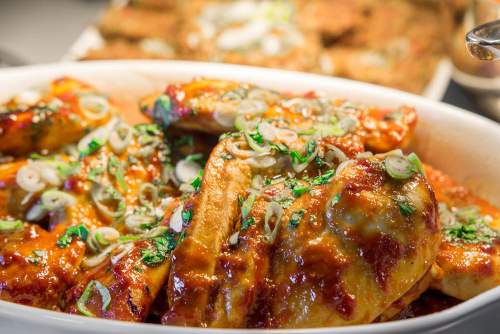 We offer a range of hot dishes, including our popular chef specials such as chicken madras with coriander rice, mint yoghurt and naan or chilli con carne with mexican rice and sour cream.
Indulge in one of our homemade, signature cakes and bakes, the perfect treat for after your classes! You can also choose a healthier option from our selection of salads, sandwiches and baguettes.
Cristina's offers sustainably sourced coffees, as well as teas, hot chocolates and a wide range of soft drinks.
We aim to offer high quality food and drink at a great price, playing our part in making higher education accessible to everyone that wants to study at CU London.
Partnership with CU London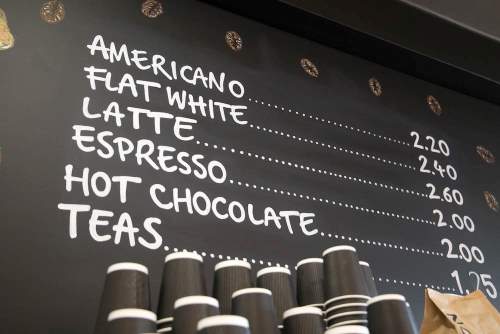 CU London brings a flexible higher education offer to an area which is looking to drive up aspirations, achievement, health, well-being and the quality of life. We go beyond award-winning education and training alone; we believe that being 'ready to learn' means taking care of yourself and enjoying a healthy lifestyle.
Our partnership with Cristina's brings fresh, locally sourced and healthy food and drink to the CU London campus for students, staff and visitors to enjoy alongside their work. Barista coffee and dishes from around the world are halal, low in sugar and salt, and additive free.
The menu is tasty, innovative and constantly evolving; reflecting diverse student and staff tastes.