Study around your full-time job at CU Coventry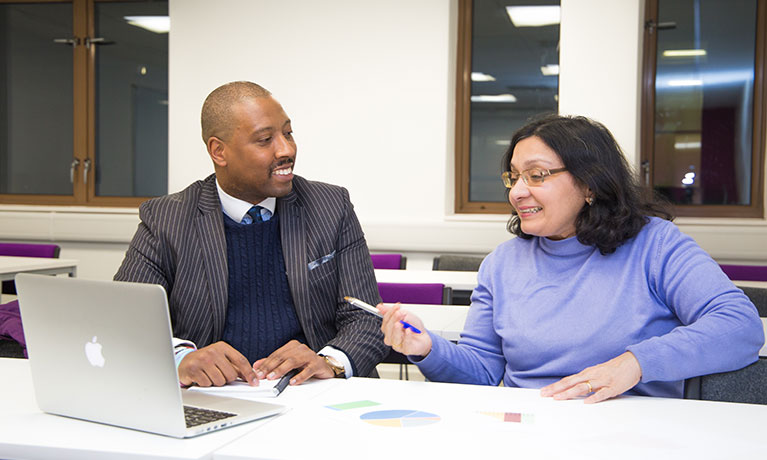 Degree news / Campus news
---
news
Friday 30 November 2018
Press contact
---
An open event is set to be held to show those wanting to study for a degree or professional course around full-time employment or other commitments that it can still be done in just three years.
CU Coventry, part of the Coventry University Group, is holding an open event focusing on part-time study on Wednesday 5 December from 2pm to 7pm.
The event will give information about how students can study two evenings a week or on Saturdays and still complete a degree in three years.
One of those currently completing a part-time course at CU Coventry is Richard Carr, from Rugby, who is studying the BA (Hons) Professional Accounting Degree.
The 38-year-old attends CU Coventry on Saturdays and fits his studies around a busy work schedule, juggling two network marketing businesses and part-time employment to fulfil his ambitions to become a chartered accountant and investment trader.
He is completing the degree in honour of his late father Pedro Lambert Carr who lost his battle with cancer in August 2015.
I have worked in finance throughout my career, but wanted to complete an accounting degree to enable me to progress further.

Going to university as a mature student felt like a big step, but CU Coventry's unique learning model means I have been able to continue working to cover my monthly bills while studying.

No matter what age you are, it really is never too late to start a degree to broaden your knowledge and skills.

I'm now in my third year and couldn't have completed the degree without the support of my mum, dad and the 'Sigma' maths workshop.

Sadly, my dad lost his battle with cancer over three years ago. He was extremely dedicated to his profession, working for British Rail and then Virgin Trains for 45 years, and I'm now determined to achieve a First Class honours in his memory.

Richard Carr, Professional Accounting
The open evening will give visitors an insight into the various part-time options available as well as information on how courses can be financed.
The event will be an excellent opportunity for those who work full time or have other commitments to find out more about our part-time study options.

Like Richard, many of our part-time students would not have been able to progress on to higher education if it was not for our evening or Saturday courses.

They offer a flexible education which fits around people's lives, giving them the opportunity to expand their skills and progress in their career.

Alan Dobson, Student Recruitment Manager at CU Coventry