CU Coventry encourages the next generation of scientists, mathematicians and engineers to pursue their dreams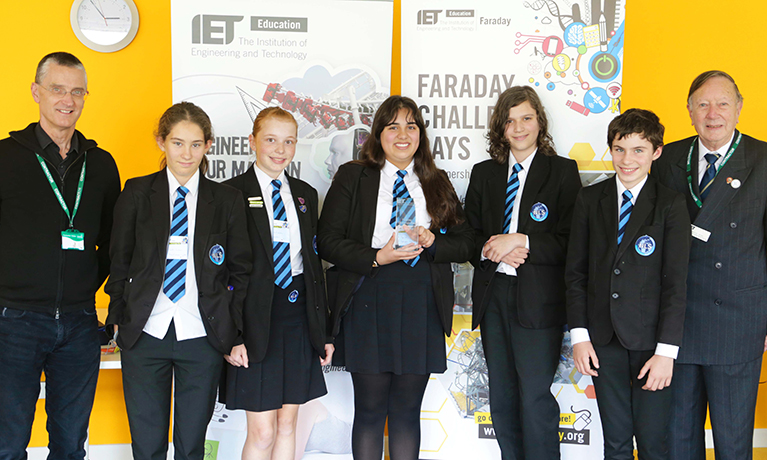 ---
news
Wednesday 31 July 2019
Press contact
---
Ingenious schoolchildren headed to CU Coventry to take part in a science challenge aimed to encourage pupils to consider studying and pursuing a career in the field.
CU Coventry, part of the Coventry University Group, hosted the Institution of Engineering and Technology's (IET) Faraday Challenge, which pits teams from different schools against each other to see who can design, create and promote the best solution to a particular engineering problem.
A total of 176 events took place across the UK to host Faraday Challenges for schoolchildren.
CU Coventry welcomed pupils from Eden Girls School, Bishop Ullathorne Catholic School, The Westwood Academy, and Lyng Hall School in Coventry, as well as North Leamington School and Banbury school Wykham Park Academy for their challenge.
The teams were tasked with solving a difficult engineering problem involving the James Webb Telescope, working against the clock.
Pupils from North Leamington School ended up as winners, who took a trophy back to school with them.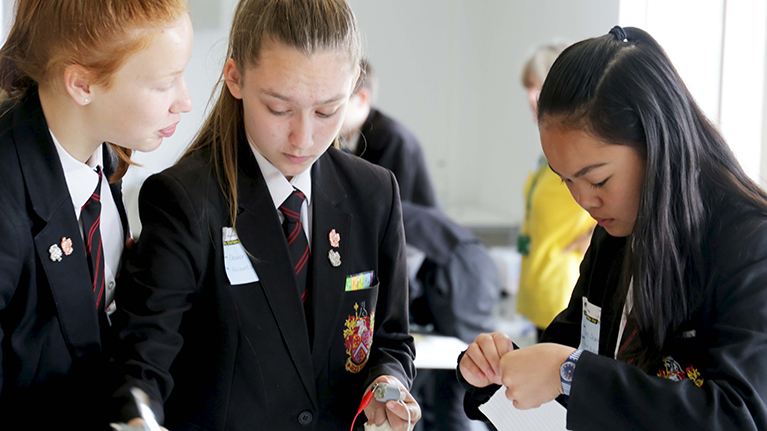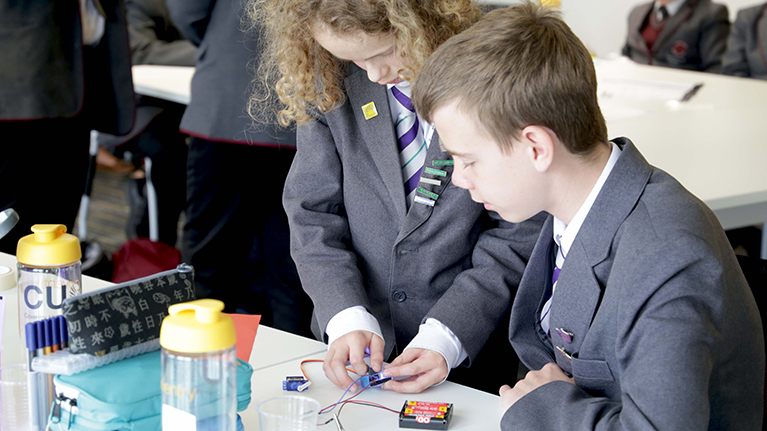 At CU Coventry, we are very keen to encourage the next generation of scientists, mathematicians and engineers to pursue their dreams, especially those who are not currently well-represented within STEM such as girls and those of a BAME background.

Hosting the Faraday Challenge was a wonderful way to do this – the teams were all very enthusiastic and came up with some really great ideas to solve the problems presented.

CU Coventry offers courses such as Applied Biosciences, Digital & Technology Solutions, and Electro-Mechanical Engineering for students looking to start a career in the sciences or engineering.

Our courses are designed so that students can apply their skills and knowledge practically within industry.

CU Coventry also offers Access to Higher Education courses that students who might not have the necessary qualifications to study these degrees can complete in order to aid their progression into Higher Education.

Fatmata Daramy, Regional Widening Participation Officer for the Coventry University Group
There is huge demand for new engineers and technicians and we're confident that this will inspire the next generation by giving them an insight into the life of a real engineer, the variety a career in engineering can offer and just how exciting and creative engineering is.

Natalie Clerke, IET Faraday Education Manager