CSD achieves Customer Service Excellence certification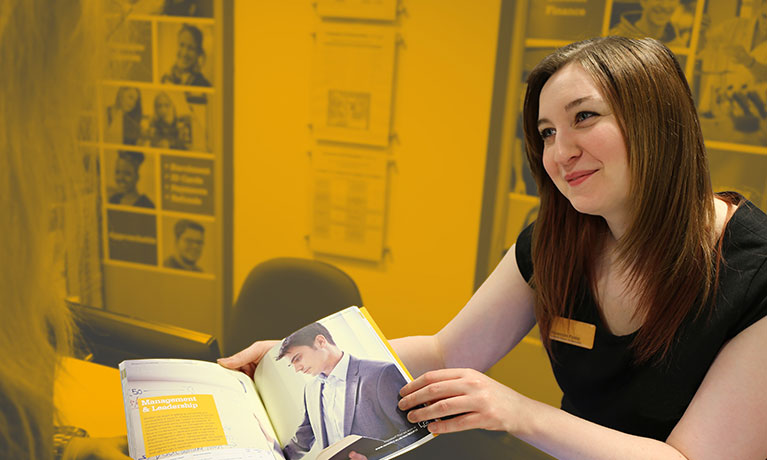 ---
news
Wednesday 27 April 2016
Press contact
---
We're delighted to announce that the Customer Service Desk (CSD) has achieved Customer Service Excellence Certification.
Since the launch of the new 'one stop shop' Customer Services Desk at CUC in September 2014, the CSE standard has been embedded into the model to ensure that this is the way of working. The CSE framework, in conjunction with the ISO 9001:2008 standard, is used to drive, deliver and assure a quality provision of customer care to all existing and prospective internal and external customers. The formal certification of Customer Service Excellence is an acknowledgement and independent validation of achievement of the Customer Service Desk's practice, competence and hard work in this area and its integral role with staff and students within CUC.
John Dishman, Chief Executive Officer and Director of Coventry University College expressed his thoughts on the certification.
I am extremely proud and pleased to announce that CUC have obtained Customer Service Excellence accreditation and would like to say congratulations to our Customer Service Desk team for their dedication, hard work and support.

We see customer service as a pivotal part of the educational service we provide and our expectations are high. Our commitment to this work is clear and demonstrated by the resource allocated, the management time devoted, the improvements made and ultimately the success of the organisation.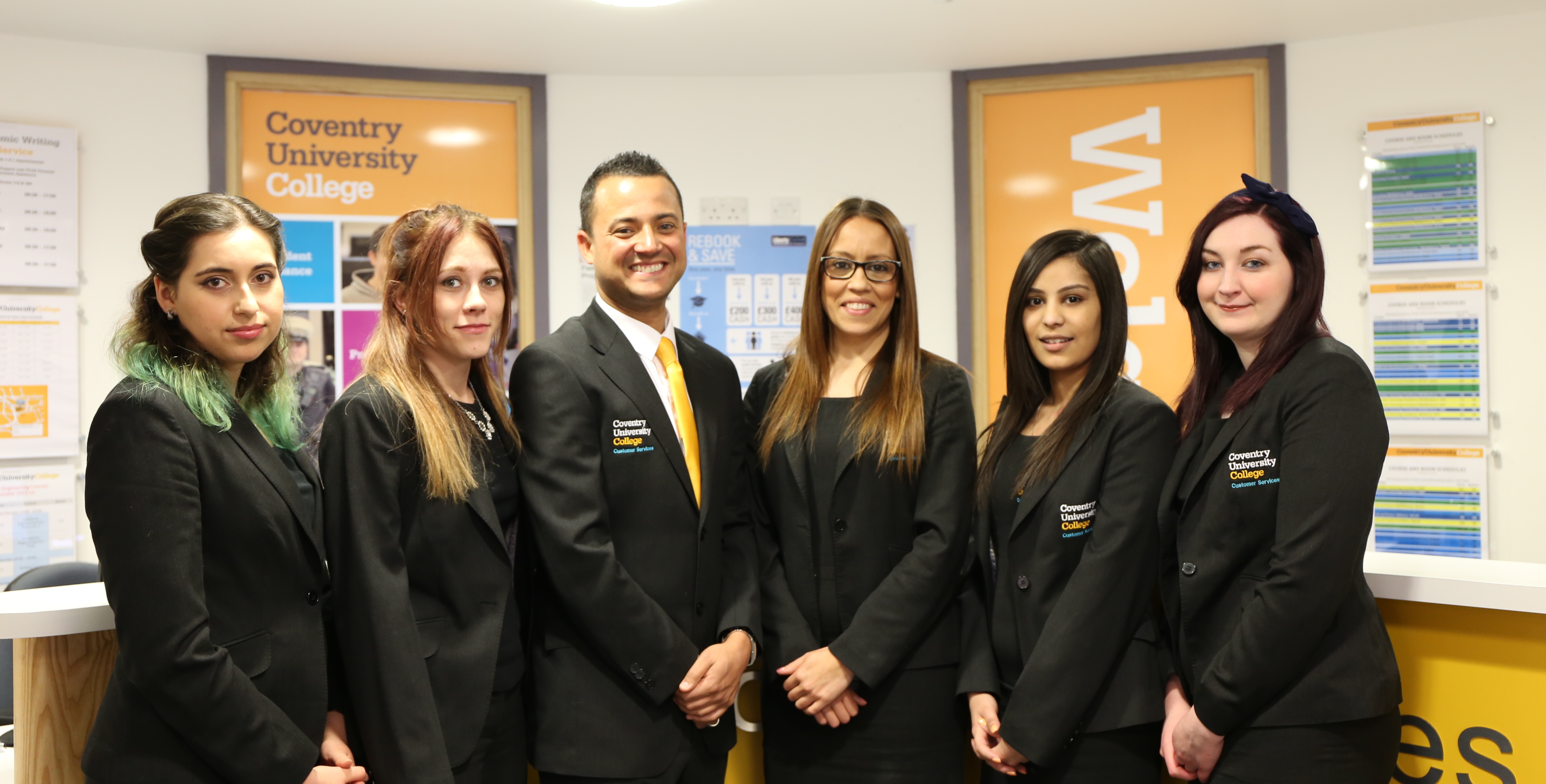 The accreditation process comprised 5 stages from Pre-Assessment (evidence gathering), Document Review, Planning and Preparation, Onsite Assessment to the final Report. The standard has five criterion, comprised of 57 elements that the accreditation is assessed against. These five criterion are: Customer Insight, Culture of the Organisation, Information and Access, Delivery and Timeliness and Quality of Service. Throughout the Onsite Assessment, interviews were carried out with ten members of academic and professional services staff, students and external suppliers. Evidence was submitted against each of the elements within the criterion. The lead Customer Service Excellence assessor has a HE teaching background and the intentional use of the word 'customer' was explored in detail and we were commended for placing the customer at the centre of CUC.
Monique Chimbur, Head of Business Improvement for Coventry University College is also enthusiastic about the Customer Service Desk's success.
I am absolutely delighted that our vision and strategic aim to achieve Customer Service Excellence by 2016 has been achieved.

This is a real testimony to the commitment and dedication of the Customer Service Desk Team and their continuous drive to maintain these high standards and champion continuous improvement.

Providing all of our students, prospective students, partners and staff with outstanding customer care will ensure that we remain competitive and responsive to our customer needs. This is a must with the impending introduction of the TEF and an increased emphasis on value for money and of course our mission to deliver high quality teaching and learning.
The achievement of the Customer Service Excellence standard will be used as a benchmark going forward for CUC Ltd to measure the quality of service provided in this area and the CSD will continue to drive continual improvement and a customer focused culture across CUC as we move into an ever increasing customer focus on value for money.
Congratulations to the Customer Service Desk Team!