Academic releases new research which aims to cut fuel costs for consumers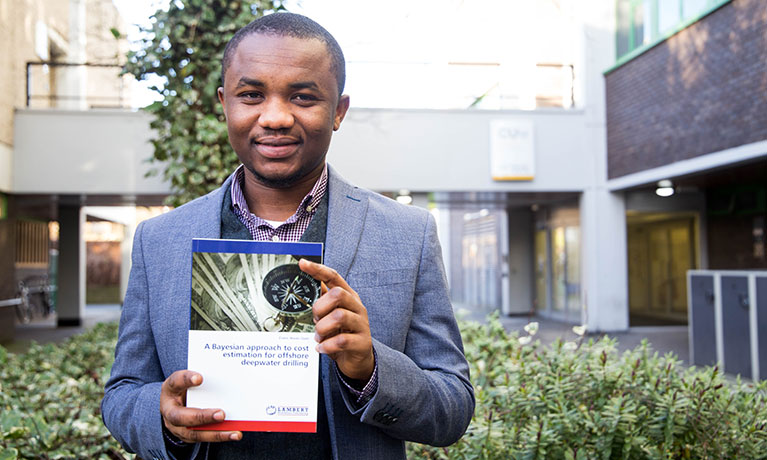 ---
news
Monday 26 February 2018
Press contact
---
A Coventry academic has released new research which aims to cut fuel costs for consumers - and management students are set to learn from the global study.
A study by Dr. Evans Akwasi Gyasi, an academic from CU Coventry – part of the Coventry University Group, has revealed that nine out of ten oil and gas projects across the globe exceed their budgets – leading to higher prices for consumers.
The research, sponsored by the Ghanaian government, took place over four years and saw consultations with 33 industry experts from across the UK, Ghana, Angola and Nigeria, each with at least fifteen years of experience.
Interviews with project managers, engineers and cost estimators highlighted the trend in the decade between 2005 and 2015.
Gyasi is author of the new book 'A Bayesian approach to cost estimation for offshore deepwater drilling'.
He hopes that his findings will not only lead to change in the oil and gas industry, but other sectors where cost overrun is a common issue.
He has also incorporated his research findings into teaching on the management and leadership degree programme at CU Coventry, where students are taught by industry professionals, giving future leaders the opportunity to learn from the study.
Leaders play a critical role in cost management. Educating future leaders on the importance of cost control strategies will help shape a range of industries.

There are many examples of poor planning in the industry, where companies throw their budgets overboard.

Time is the biggest cost driver in the oil and gas industry. It costs between £250,000 and £500,000 a day to drill an oil well, and given that it is a 24-hour process, not functioning can cost a company millions.

After four years of research and analysis, I found that nine out of ten projects exceed their budgets. Trends like these are particularly apparent in oil and gas, but are relatable to several other industries so this warning should be heeded by businesses in all sectors.

Academic staff at CU Coventry are able to offer students the insight in to industry through their own research and experiences, and I hope that my research will help our management and leadership students in their future careers.

Dr. Evans Akwasi Gyasi, Management & Leadership tutor at CU Coventry
CU Coventry's Management & Leadership BA (Hons) programme is designed to help students establish key leadership skills, from managing people and resources to strategic planning.
The degree also focuses on contemporary management issues, giving students the opportunity to develop a wealth of general skills needed to aid progression from an operational level through to leadership.