Civil Engineering HNC
Study level:

HNC/HND courses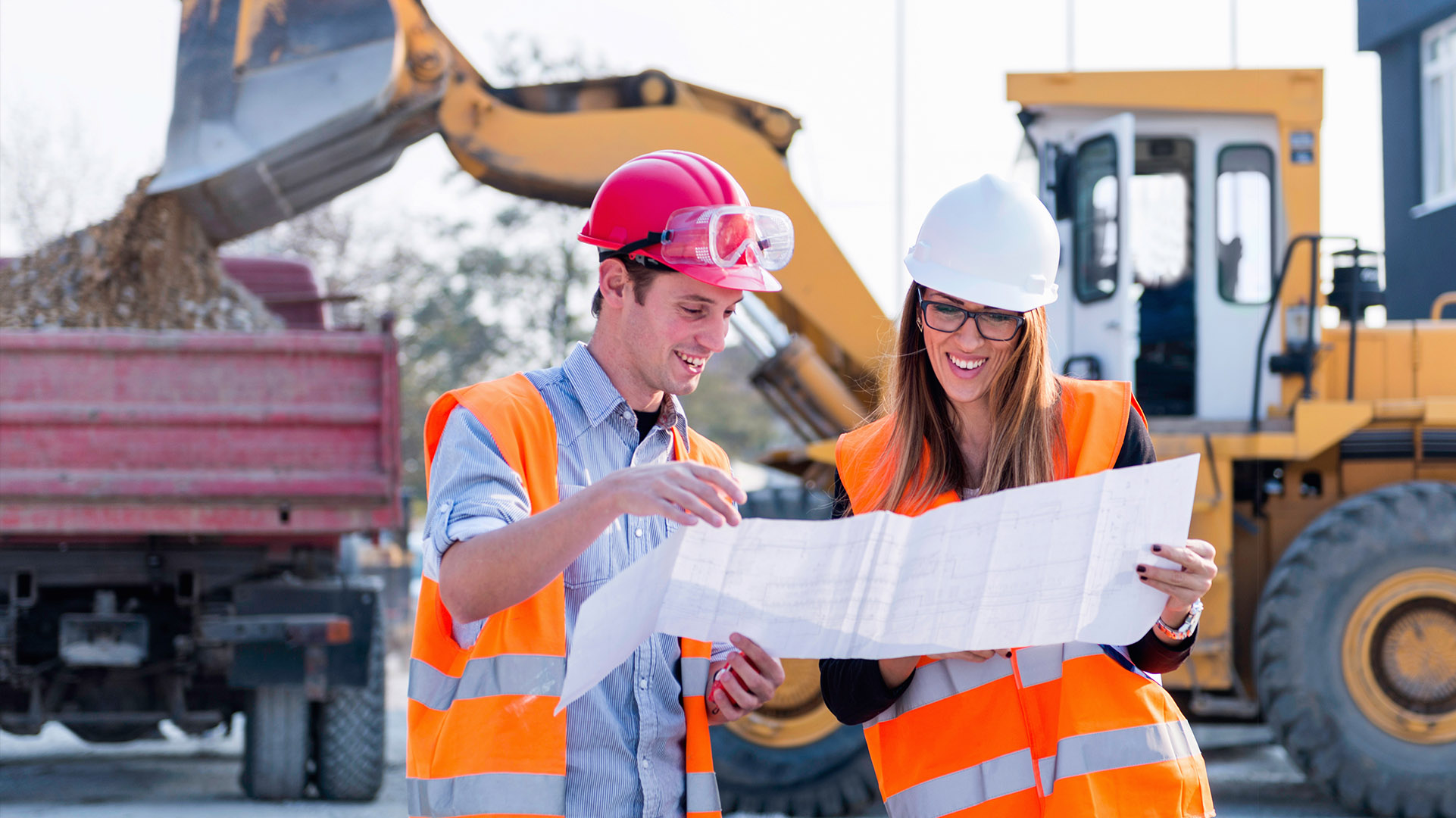 If you're already employed in the civil engineering industry, our vocational HNC aims to give you the knowledge needed to move into a professional role in construction-based disciplines, local government departments and the manufacturing sector.
Location
CU Coventry (Coventry)
Study mode
Part-time
Work based Learning
Duration
1-2 years part-time
Start date
September 2023
January 2024
March 2024
April 2024
The information on this page is for 2022-23 entry and should be used as guidance for 2023-24 entry. Please keep checking back on this course page to see our latest updates.
---
Course overview
The civil engineering pathway is intended for candidates wishing to pursue a career with design consultancies or in site management on major infrastructure projects. 
This course is available on a day release basis only, so you will need to be in full-time relevant employment while you are studying with us. 
To ensure an optimised and continual student experience, the university may deliver certain contact hours and assessments via emerging online technologies and methods across all courses.
Why you should study this course
We offer a style of education that is flexible and designed to fit around your life, allowing you to benefit from a modern, forward-thinking higher education institution, reinforced by the quality and reputation of Coventry University. We aim to provide career-focused courses, wherever possible, coupled with placement opportunities2 to help prepare you for the world of work.
Civil Engineering is constantly evolving to reflect our ever-progressive society. An exciting sector rich with potential for ambitious achievers, this rapidly evolving field is challenging preconceived notions and offering more opportunities than ever. Below are some of the benefits of studying the course;
Development of transferrable skills –Civil Engineering HNC will aid you in sharpening your problem-solving skills, as it will present you with the typical challenges of the industry and enable you to devise solutions.
Progression in a high-demand industry – depending on the branch you pursue, career opportunities may include; Structural Engineer, Geotechnical Engineer, Transportation Engineer, Environmental Engineer, Water Resources Engineer and, Construction Engineer.
A real chance to change lives – Civil Engineering has been a vital aspect of life since the beginning of human existence, playing an essential role from the rudimentary shelters of early man to the sprawling metropolises of modern life. As sustainability climbs higher in our priority lists, Civil Engineering is at the forefront of the search for a solution to our climate change worries. The push towards sustainable living means that there is an increased need for highly qualified, innovative engineers and managers with an environmental and social conscience who can make the world a better place.
Develop specialism - a Civil Engineering HNC may allow you to advance your career and seek managerial roles. At CU Coventry, our Civil Engineering HNC programme will also help you to develop a deeper understanding of engineering design principles and processes, sustainability and environmental protections, project management, among many other key areas. A Civil Engineering HNC also places you in the perfect position for further HE study, such as enrolment at higher stages of some BSc/BEng Civil Engineering related courses.
Accreditation and professional recognition
This course is recognised by the following bodies for the 2023/24 intake:
This qualification is approved by the Joint Board of Moderators (JBM) comprising the Institution of Civil Engineers, Institution of Structural Engineers, Institute of Highway Engineers, and the Chartered Institution of Highways and Transportation on behalf of the Engineering Council as:
fully satisfying the educational base for an Engineering Technician (EngTech)
partially satisfying the educational base for an Incorporated Engineer (IEng).

Institution of Civil Engineers
---

Institution of Structural Engineers
---

Institute of Highway Engineers
---

Chartered Institution of Highways and Transportation
---
---
What you'll study
This course aims to develop your practical skills, real-world knowledge and theoretical understanding of the issues and processes in the multidisciplinary construction industry. The course reflects contemporary practices and emphasises the essential practical knowledge and competencies needed for career progression within the industry.
Modules
Construction Industry Management - 30 credits

The aim of this module is to provide you with an understanding of the principles of project management and their application in the construction industry. You will also be introduced to health and safety, modern construction technologies as well as the concept of green and sustainable construction. Furthermore, you will be provided with an overview of the multi-disciplinary construction industry at a national and international level and the legal and economic frameworks in which it operates.

Construction Technology and Design - 30 credits

This module aims to develop design knowledge with a broad understanding of construction technology and materials. The module will promote creative designs of different structures and structural components from a variety of materials consistent with relevant engineering design codes of practice or standards, engineering drawing and drafting practice and computer aided design. This module will also focus on commercial considerations and limitations of design and construction. By successfully completing this module, you will be able to analyse a conceptual design and use effective tools and technologies to transfer client's requirements into viable designs for construction.

Construction Science - 30 credits

This module aim is to equip you with the knowledge of the science and engineering principles required in the construction of engineering structures. You will study the mechanics of structures as well as engineering properties of construction materials. The module will incorporate several topics enabling a holistic understanding of a range of structures, the feasibility of structural designs and the expected behaviour of structural elements. The module will deliver, reinforce and expand your knowledge of construction and form the basis for critical analysis of construction related activities.

Civil Engineering Practice - 30 credits

The aim of this module is to provide an overview of knowledge and skills pertaining to a higher education within the field of civil engineering. This module will provide you with the working knowledge of the various branches of civil engineering including geotechnics, hydraulics, transportation, surveying and environmental engineering. At the end of the module, you will have an understanding of the scope and knowledge requirements of civil engineering.
We regularly review our course content, to make it relevant and current for the benefit of our students. For these reasons, course modules may be updated.
---
How you'll learn
Our teaching methods are varied, offering a number of teaching styles to suit the needs of all our students, so in addition to lectures, we also utilise a blended learning approach, including online aspects, workshops and group work. We also operate an open-door policy, with additional availability via email and our online learning platform, which is currently Aula.
Progression through the modules develops knowledge and skills, including communication (written and oral), study skills, research methods, project management, presentation and career development. We will also encourage you to consider your employability and/or entrepreneurial development.
Unlike traditional institutions, there are no end of year exams. Instead, learning is assessed through assessments, coursework and phase tests, which is more reflective of our learning model.
---
Teaching contact hours
The number of part-time contact hours may vary from module to module, however, on average, it is likely to be around 8 contact hours per week based on day release part-time delivery model at CU Coventry. Additionally, you will be expected to undertake 15 hours of self-directed study and the number of hours each week will depend on the demands of the individual module. The contact hours may be made up of a combination of face-to-face teaching, individual and group work, tutorials and online support sessions/classes.
This course is available as a part-time day release course on Tuesdays or Wednesdays 9am-6pm, usually studied over two years. The course comprises of four modules, with three modules taught in each academic year.
As an innovative and enterprising institution, the University may seek to utilise emerging technologies within the student experience. For all courses (whether on-campus, blended, or distance learning), the University may deliver certain contact hours and assessments via online technologies and methods.
In response to COVID-19, we are prepared for courses due to start in or after the 2023/2024 academic year to be delivered in a variety of forms. The form of delivery will be determined in accordance with Government and Public Health guidance. Whether on campus or online, our key priority is staff and student safety.
---
Assessment
The wide range of assessment techniques will ensure that students are given every opportunity to demonstrate their skills in these areas.
Course Breakdown:
Lectures and tutorials
Self-directed learning
Textbooks
Module webinars
Scenario-based learning sets
Professional libraries and resources
Journals and case studies
Access to industry experts and practitioners
Asynchronous online seminars
Discussion forums
Peer-to-peer learning
Laboratory activities

The Coventry University Group assessment strategy ensures that our courses are fairly assessed and allows us to monitor student progression towards achieving the intended learning outcomes.
---
Entry requirements
Typical offer for 2023/24 entry.
UK/EU
64 UCAS tariff points. All courses require 5 GCSEs at 9-4 including Maths and English.
Access to HE Diploma
A pass in the Access Diploma. Plus GCSE English and Mathematics at grade 9-4, or specified equivalents.
What if I don't meet the entry requirements?
Relevant industry experience will be considered as an alternative to A level/BTEC qualifications.
Any work experience, other qualifications and/or any training you have completed will be reviewed by the Course Director who will make a final decision.*
 *Applicant offer decisions are final and have no right of appeal.

Are you eligible for the CU Support Scheme?
We believe every student should have the opportunity to dream big, reach their potential and succeed, regardless of their background.

Foundation Year
This HNC Civil Engineering programme does not have an integral stage 0 attached to it, however prospective students who do not meet the entry requirements may enter upon completion of the relevant foundation level course. Successful completion of any relevant foundation course will guarantee you progression onto this HNC Civil Engineering programme.
---
Fees and Funding
2023/24 tuition fees.
| Student | Full-time | Part-time |
| --- | --- | --- |
| UK | Not available | £7,950 |
| EU | Not available | Not available |
The University will charge the tuition fees that are stated in the above table for the first Academic Year of study. The University will review tuition fees each year. For UK (Home) Students, if Parliament permit an increase in tuition fees, the University may increase fees for each subsequent year of study in line with any such changes. Note that any increase is expected to be in line with inflation.
For International Students, we may increase fees each year but such increases will be no more than 5% above inflation. If you defer your course start date or have to extend your studies beyond the normal duration of the course (e.g. to repeat a year or resit examinations) the University reserves the right to charge you fees at a higher rate and/or in accordance with any legislative changes during the additional period of study.
For advice and guidance on tuition fees3 and student loans visit our Undergraduate Finance page and see the University's Tuition Fee and Refund Terms and Conditions.
Tuition fees cover the cost of your teaching, assessments, facilities and support services. There may be additional costs not covered by this fee such as accommodation and living costs, recommended reading books, stationery, printing and re-assessments should you need them.
The following are additional costs not included in the tuition fees:
Any optional overseas field trips or visits: £400+ per trip.
Any costs associated with securing, attending or completing a placement (whether in the UK or abroad).
How do you know if you need to pay UK or international tuition fees?

We carry out an initial fee status assessment based on the information you provide in your application. Your fee status determines your tuition fees, and what financial support and scholarships may be available to you. The rules about who pays UK (home) or international (overseas) fees for higher education courses in England are set by the government's Department for Education. The regulations identify all the different categories of student who can insist on paying the home rate. The regulations can be difficult to understand, so the UK Council for International Student Affairs (UKCISA) has provided fee status guidance to help you identify whether you are eligible to pay the home or overseas rate.

If you meet all the criteria required by any one category, including any residence requirements, your institution must charge you the home rate. You only need to find one category that you fit into.
---
Facilities
All our facilities are located at Mile Lane4. Our building has been designed to enable collaboration, creativity and innovation to flourish, and includes (subject to availability):
Indoor and outdoor social spaces, including a café
A library that includes loan laptops, over 115,000 eBooks and a silent study area
Open access IT suites and 83-inch teaching screens
Engineering lab, science lab and a moot courtroom
Student support and careers advice teams.
---
Careers and opportunities
Upon successful completion, you will be able to demonstrate knowledge and understanding of:
Contemporary issues relating to a sustainable built environment, including social, environmental and economic aspects
appropriate mathematical methods, including those needed for modelling engineering problems
common construction materials
management practice and construction procurement
principles of civil engineering and construction technology, methods and procedures
building science with respect to materials, structure, services and internal environment
the legal and regulatory framework within which buildings are constructed
health and safety in built environment design and construction
preparation of project reports
design processes used in construction
management of the design process and the production of project documentation, including the planning, budgeting and control of costs
relevant principles of applied mechanics in the main areas of structural mechanics and soil mechanics
surveying.

Successful graduates will not only gain the knowledge needed for a successful career in the construction industry, but also develop the sought-after skills needed to be self-managing, self-developing individuals.
If you successfully pass the HNC course and meet all relevant entry criteria, you will be guaranteed a place on a relevant degree course at CU Coventry, or subject to specific entry requirements you could potentially progress to a degree at Coventry University.
---
How to apply
UK students

You will need to apply to CU directly. Read our application pages to find out your next steps to apply.

---

If you'd like further support or more information about your course get in touch with us today.
Disclaimers

Coventry University together with Coventry University London Campus, CU Coventry, CU London, CU Scarborough and Coventry University Online come together to form part of the Coventry University Group (the "University") with all degrees awarded by Coventry University.

1Accreditations

The majority of our courses have been formally recognised by professional bodies, which means the courses have been reviewed and tested to ensure they reach a set standard. In some instances, studying on an accredited course can give you additional benefits such as exemptions from professional exams (subject to availability, fees may apply). Accreditations, partnerships, exemptions and memberships shall be renewed in accordance with the relevant bodies' standard review process and subject to the university maintaining the same high standards of course delivery.

2UK and international opportunities

Please note that we are unable to guarantee any UK or International opportunities (whether required or optional) such as internships, work experience, field trips, conferences, placements or study abroad opportunities and that all such opportunities may be subject to additional costs (which could include, but is not limited to, equipment, materials, bench fees, studio or facilities hire, travel, accommodation and visas), competitive application, availability and/or meeting any applicable travel COVID and visa requirements. To ensure that you fully understand the visa requirements, please contact the International Office.

3Tuition fees

The University will charge the tuition fees that are stated in the above table for the first Academic Year of study. The University will review tuition fees each year. For UK (home) students, if Parliament permit an increase in tuition fees, the University may increase fees for each subsequent year of study in line with any such changes. Note that any increase is expected to be in line with inflation.

For International Students, we may increase fees each year but such increases will be no more than 5% above inflation. If you defer your course start date or have to extend your studies beyond the normal duration of the course (e.g. to repeat a year or resit examinations) the University reserves the right to charge you fees at a higher rate and/or in accordance with any legislative changes during the additional period of study.

4Facilities

Due to COVID-19, some facilities (including some teaching and learning spaces) and some non-academic offerings (particularly in relation to international experiences), may vary from those advertised and may have reduced availability or restrictions on their use.

Student Contract

By accepting your offer of a place and enrolling with us, a Student Contract will be formed between you and the university. A copy of the 2023/24 contract can be found here. The Contract details your rights and the obligations you will be bound by during your time as a student and contains the obligations that the university will owe to you. You should read the Contract before you accept an offer of a place and before you enrol at the university.