Why Coventry University London?
At Coventry University London, we aim to prepare you for the real world long before you graduate. Our number-one priority is that our courses give you the skills and knowledge you need to increase your employability.
Clearing gives you the opportunity to study a course that you love this September. Whether you've changed your mind about your current university choices, or your results suprise you later this year, Clearing gives you the opportunity to study a course you love in the Capital City of London. Visit our Clearing hub for more information and sign up for Clearing updates.
We're proud to say that we:
aim to nurture your talent by offering credit-bearing work placements and internships on every single course
can optimise your industry skills through simulation projects, entrepreneurial projects and study abroad schemes
take advantage of our London location to secure day trips to nearby businesses, guest speakers and work-placement opportunities
have a dedicated Talent Team, who endeavour to give you the best start to your career. They have helped thousands of students find work placements, apply for graduate jobs and network with employers
have a range of student scholarships available.
our work-experience and study abroad opportunities are subject to availability and additional costs.
Explore the opportunities on offer at Coventry University London. Search for your course to get started.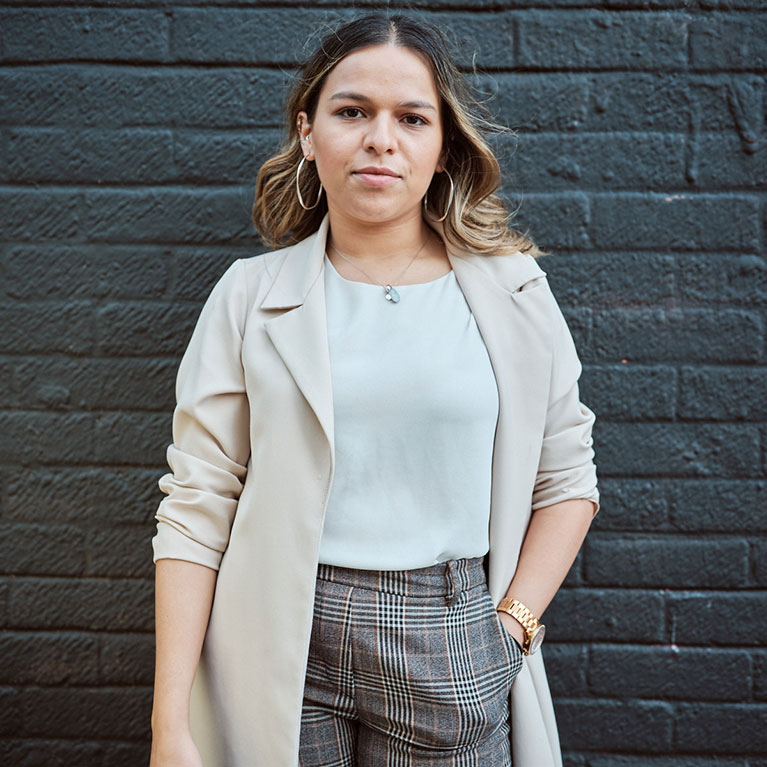 When I was choosing a university, I wanted to pick a place that was not only academically excellent, but also had a great student life and offered many experiences. I wanted to pick a university that excelled in giving students an experience they will never forget. This is what Coventry University London promised and that's what they delivered.
Our facilities
We designed our industry-standard facilities to give you a great student experience. We have:
our own exclusive fashion studios, with a combined visual merchandising and photography studio
a Mac suite equipped with the very latest industry software for digital and creative work
a dedicated Financial Suite with a simulation trading floor mirroring a top investment bank
Bloomberg trading software
a Standard and Poor's Marketing Intelligence suite
a centrally located campus (near Liverpool Street station)
Cutler's Exchange, our newly opened centre, which is home to our Financial Suite, study spaces and teaching facilities.
Prepare for the future
At Coventry University London, we give you the opportunity to learn the skills you need to be an industry professional. We are committed to helping you build and develop your employability by creating assignments where you apply the skills you've learned to a workplace setting. 
And if you're an aspiring, new or seasoned entrepreneur, our Enterprise Hub will help bring your budding business ideas to life. We have a superb track record for supporting students in their ventures.