Iylia's top 5 places to get lunch near campus
---
Studying in central London comes with many perks, one being an endless amount of options on where to grab your next meal. But how do you pick one that is delicious and student budget-friendly for your lunch between classes? I've compiled a list of my favorite spots covering just that, and all within walking distance of campus.
Pizza Union, Spitalfields
A strong contender for the most affordable pizza in London, Pizza Union offers authentic Italian pizza, fire-baked and in roman style. Prices for classics such as the 12" Margherita pizza start as low as £3.95 and there are over 15 choices available, with vegetarian options. The best part? It's only a one-minute walk away from University House - perfect for those unexpected pizza cravings.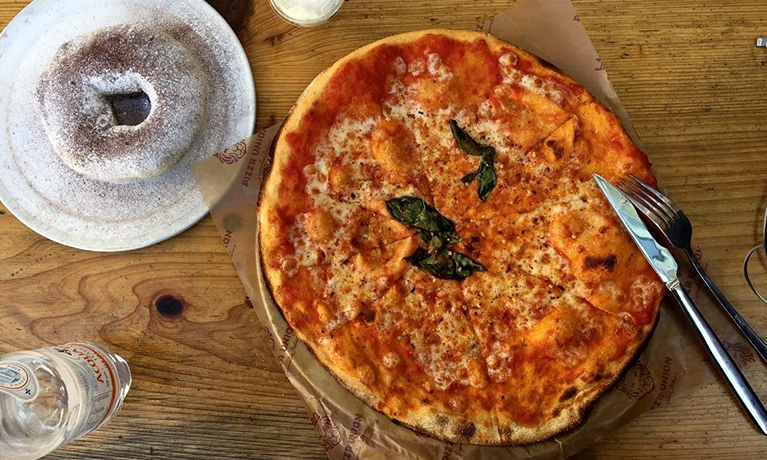 Margherita pizza (£3.95) and Dolce (£3.20)
---
Pho, Spitalfields
For those looking for a healthy yet delicious option, I suggest you venture to Pho, serving Vietnamese street food. Staples of the menu includes the Phở chin (£10.25) which features tender pieces of beef brisket served in a 12-hour slow cooked broth, perfect for those cold and rainy days. To top it off, I recommend pairing your meal with one of their Vietnamese drinks such as the Cà phê sữa đá, an Iced Vietnamese Coffee with Condensed Milk (£2.95). As a bonus, around 25% of the menu is vegan-friendly!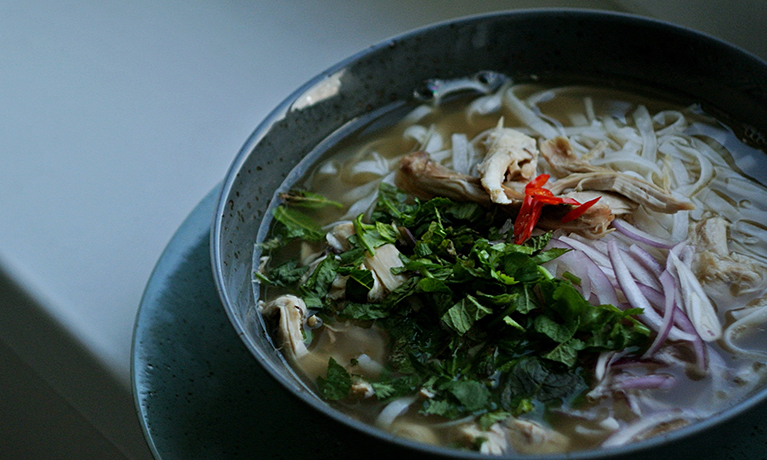 A traditional Pho
---
Bleecker, Spitalfields
Nothing fuels you up better than some classic American burgers in the middle of the day. Bleecker offers just that with a simple yet delicious menu, featuring items such as their cheeseburger (£6.75) and the famed bacon double cheeseburger (£11). Although it may look like a normal burger, the taste is anything but normal, so head on over to Spitalfields Market to try a favorite for countless foodies in London.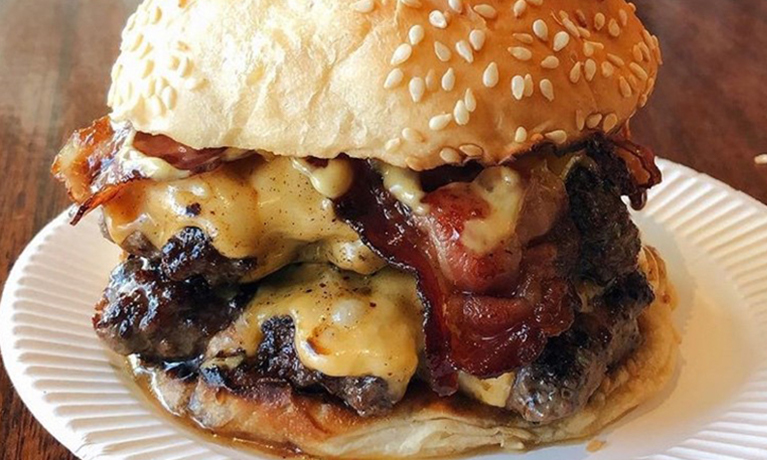 Bacon Double Cheeseburger (£11)
---
Absurd Bird, Spitalfields
Look no further than Absurd Bird for some deep south style chicken wings, waffles and cocktails, which will guarantee you leave the restaurant satisfied. Located just ten minutes from campus on Commercial Street, Absurd Bird offers an array of options and some absurd deals such as their lunch deal, which features a main dish and a soft drink starting from only £6.95. If that's not enough, they also offer up to 50% student discount on Unidays!
---
Dumpling Shack, Spitalfields Market
Last but not least, Dumpling Shack is another Spitalfields market gem offering fresh handmade dumplings to satisfy your cravings. My favorites for you to try out include their signature Shengjianbaos (£10.90) (pork and leek pan-fried soup dumplings) and their Spicy Dan Dan Beef Noodles (£8.90), for those who prefer some heat in their meals. Authentic, affordable and most importantly, absolutely delicious!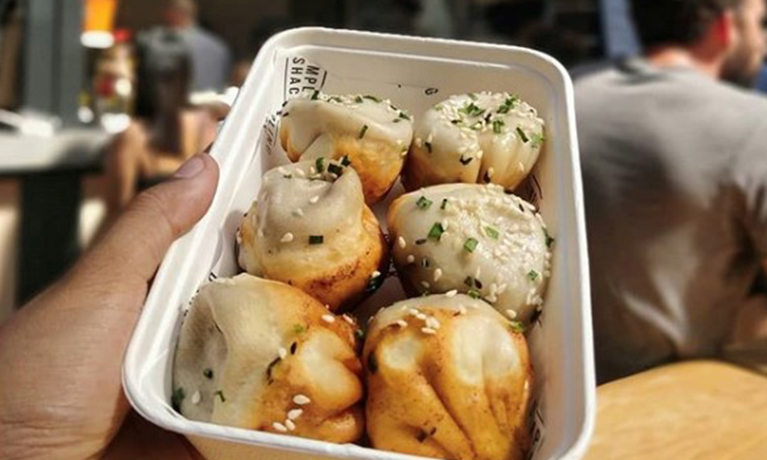 Shengjianbaos (@roseandliquor)
---

Author
Iylia Husni
Author Bio
Course
Contact