A day in the life of a student: Perin's story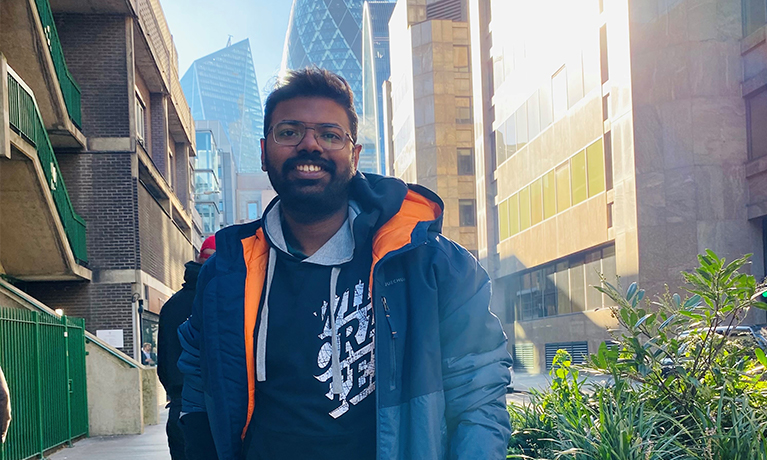 ---
Hey all, this is Perin from MBA International Marketing! I have been at Coventry University London as an international student for six months now, and my second term is almost about to finish. In this blog, I will be sharing one day of my student experience when being on campus.
8:00 AM - I leave my house in Mile End to travel to campus for my morning lectures. London is a place where you see people with different cultures and styles. There is a positive vibe when you're on the roads travelling to the university, seeing all of these different people around. Several areas that you cover to get to the university are beautiful to look at.
8:30 AM - I reach Aldgate East, where I pick up my coffee from Pret (Mocha!) and head straight to uni after.
8:50 AM - I reach uni, where I have two hours of lectures in the morning, which are taught by an excellent tutor called Mahen Ramsurrun. His classes are never to be missed!
9:00 AM - I start my two hours of Retail Marketing lectures, and after each hour, there is a 10 minute break.
11:00 AM - We have a one hour break before we start our next lecture at 12:00. That's the time I get some yummy street food from Goulston Street Food Court with my classmates. You guys should definitely try it! Chicken katsu wrap, lamb rice box and falafel are some of the items I frequently get. When you're having your food with the same friends from your class, it's so enjoyable.
Street food is just one option that you can have during your break. There are many other restaurants in front of the uni, and they all are fab. I haven't had a chance to visit all of them yet, but I'm trying my best!
12:00 - 2:00 PM - This lecture is called Creativity and is all about making new ideas and encouraging a creative mindset. It's a really good class to be in, you will learn the finest techniques to generate new ideas and approaches.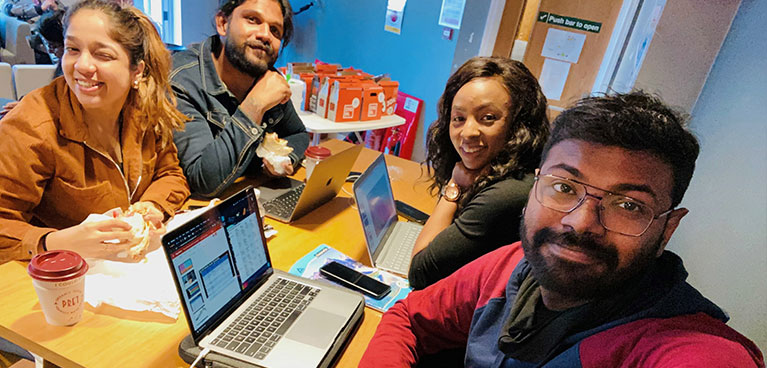 2:00 PM - That's the end of lectures for the day. Me and my classmates will head straight to the Student Lounge. The Student Lounge is where you meet people from other courses. It's a place where you can play games, relax, do your assignments, get a cup of coffee, get snacks and so on.
We all sit together and start doing our assessments and in approximately an hour or two, one of our classmates will grab some food for us from any of the restaurants downstairs. We all spend at least four hours after lectures in the campus doing our assignments, visiting the Library, and visiting the Reception for some updates.
It's always fun to be on campus with friends. Being with people from across the globe and understanding the different cultures and similarities we all share, is something that I find valuable as an international student.
6:00 PM - I leave uni and head back home, feeling happy to be an international student at Coventry University London.
7:00 PM - I'm an automotive enthusiast, so later in the evening I often visit London Bridge and South Kensington, where I get to see some exotic cars and enjoy roaming around London with my friends. We then get dinner from Nandos or Chilango, which are favourite night food spots of ours.
---
---

Author
Perin Prasad
Author Bio
Course
Contact