Growing From School to Institute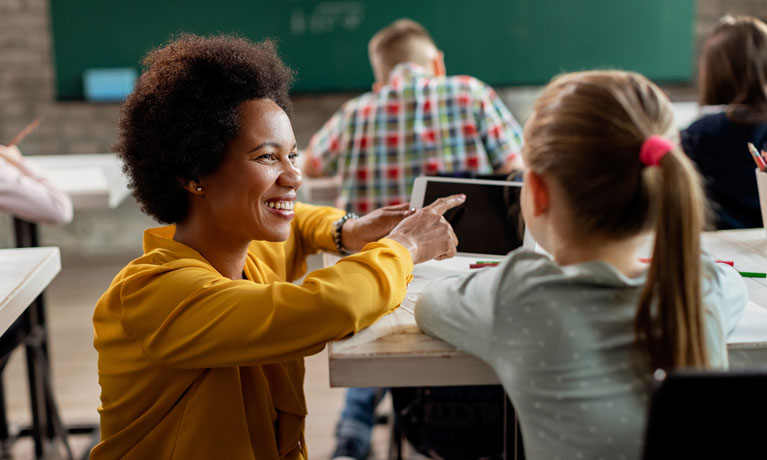 ---
Wednesday 22 December 2021
Press contact
---
Established in 2019, the National School of Education and Teaching was awarded Institute status from the Government in late 2021, and this month is launching its new title: the National Institute of Teaching and Education.
As the fastest growing teacher training provider in the UK, the National Institute prides itself on the flexibility it offers its trainees. Online learning makes for the ability to study anywhere in the country, and the option to stay in your own school. The Institute is also structured with multiple start dates allowing easier accessibility. Its courses are designed in a modular format, enabling pauses in study if needed, and the part-time and elongated study options better support training alongside work.
Growing from NSET to NITE, the National Institute of Teaching and Education offers a range of courses supporting teachers and schools nationwide. Primary and Secondary teacher training comes with a wide range of subject specialisms and the additional ability to focus in international or independent schooling. 1-1 support sits at the heart of this programme, with trainees citing their personal University Tutor and in-school Mentor as instrumental in their development as a teacher. Furthermore, unlike the majority of other teacher training courses, the National Institute does not require its trainees to attend regular lectures or tutorials away from school.
The National Institute also provides a Masters degree in Educational Leadership and a Senior Leader Apprenticeship. Both courses have been written by successful headteachers, who have combined their experience in leading schools with extensive research into the literature on leadership theory. These taught courses expose current and future head teachers and principals to real leadership expertise.
For teachers who wish to specialise in the discipline of Coaching, with a particular emphasis on supporting new teachers within the Early Career Framework, the National Institute's Coaching Professional course is a great choice. There are also a range of Continuing Professional Development courses coming soon for teachers who wish to up-skill or refresh in a teaching methodology.
In addition to this, all of the National Institute's courses are Apprenticeship-approved, meaning current teachers or leaders can exercise their school's Apprenticeship levy to finance their course, costing nothing to them or their schools.
The National Institute of Teaching and Education is created by teachers for teachers. It offers high quality, holistic training for teachers and leaders, enabling them to thrive and excel in their fields. Nestled in the country's Formula 1 capital of Silverstone, the National Institute is part of the Coventry University Group. With distance no barrier, the Institute's trainees are based all around the UK and abroad, thanks to its study-where-you-live option.