Coventry University London
A real business experience
Located in the City of London, Coventry University London is serious about business.
We are one of the largest providers of business-related degree courses in Europe. To make sure our students maintain a leading edge and get the best possible business experience, we launched Coventry University London in the heart of the financial district in 2010.
Our achievements are a clear indication that the University is consistently delivering quality across a number of key areas, including student satisfaction, teaching and research quality, graduate job prospects, degree results achieved and more.
Preparing you for the real world
Preparing you for the future starts long before graduation. We are committed to helping you build and develop your career; your employability is our priority.
At Coventry University London, you can develop your business skills through a range of work-related experiences or simulations. Our dedicated Careers, Employability and Enterprise team will work with you to prepare you for internships or other work-related projects, such as consulting, entrepreneurship and more. Find out more about our work experience options.
We have an excellent track record for supporting our students in launching their own businesses. Our Enterprise Hub is a dedicated space for you to network with fellow entrepreneurs and experts to help make your business idea a reality.
Excellence in Teaching
We have received a Gold rating in the new Teaching Excellence Framework (TEF) – the top accolade. TEF assessed 134 higher education institutes on the quality of their teaching and looked at measures including student satisfaction, student retention rates and graduate employment levels.
Not only will you be taught by a highly qualified academic team with considerable industry experience but you will also have the chance to learn from industry experts through guest lecturers and masterclasses. All of our courses are designed to be interactive and relevant to the business world. You will benefit from a mixture of lectures, seminars, group work and coursework.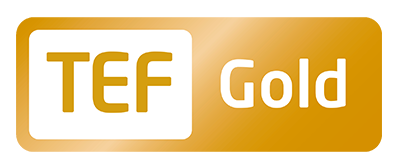 Study in the City of London
There are over 300,000 students in London, and it's easy to see why it has been rated the best student city in the world*.
As one of the world's largest and most vibrant cities, London has much to offer. Our campus is a five minute walk from historic Spitalfields and fashionable Shoreditch. It is one mile from Coventry University London to Tower Bridge, the Bank of England, the London Stock Exchange and St Paul's Cathedral. You will experience the diverse cultures of the City, as well as its extensive arts and heritage.
Find out more about studying in London.
*QS Best Student Cities 2018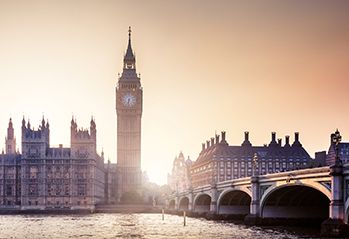 Industry standard facilities
We are proud to provide students with a professional working environment as part of our promise to deliver a real business experience. Based in the City of London, our campus is spread across seven floors encompassing a high number of technology enabled classrooms and meeting spaces. Our industry standard facilities include a dedicated fashion studio equipped with Apple Macs boasting the latest design software, an Enterprise Hub, a simulated trading floor mirroring a top investment bank and Bloomberg trading software and Standard and Poor's sponsored computer suite.
For October 2017, our building will undergo an exciting refurbishment to allow for an expanded library, the development of specialist training rooms, and a vibrant Student Lounge area. Explore our facilities here.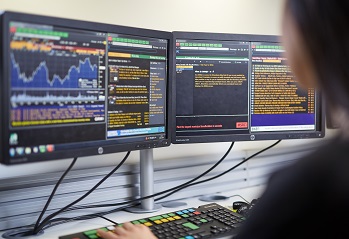 Why choose us?
Global ready
An international outlook, with global opportunities
Employability
Career-ready graduates, with the skills to succeed
Student experience
All the support you need, in a top student city