The Importance of Failure in Entrepreneurship – Jay Kumar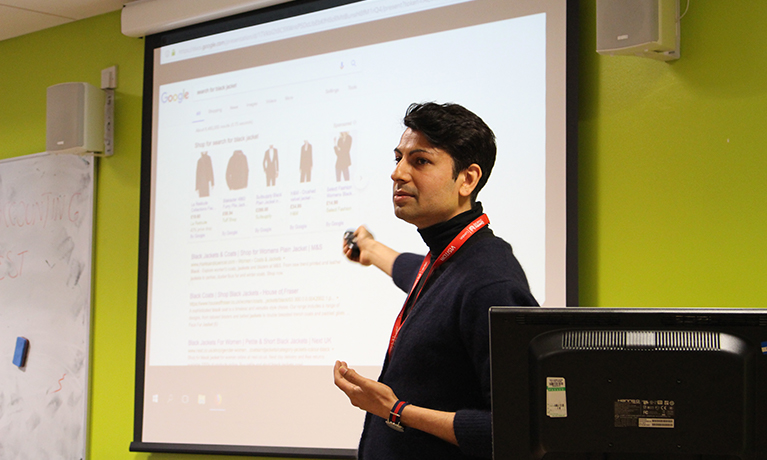 2019 / Categories / Business
---
Friday 08 March 2019
Press contact
---
Coventry University London welcomed well-known fashion-tech entrepreneur Jay Kumar to its campus this week.
Jay, who has so far started three successful fashion and technology companies, spoke to our students about the role failure plays in successful entrepreneurship. He impressed the importance of having the right attitude when it comes to starting a business, and using failure as a learning tool for progress.
Not only does Jay have deep knowledge of start-ups, he also has experience in the world of global businesses, having worked with Alexander McQueen, Michiko Koshino and Selfridges – a testament to his hard work.
"Entrepreneurship is a mind-set", said Jay, "it's about solving problems for people and the world."
Jay acknowledged the role fear plays in keeping people from achieving their ambitions, and encouraged them to fight through the fear to reach their dreams.
He said, "it's important start working on your business right now – as the fear of being in the same place next year should be greater than the fear of starting."