London Campus' clubs and societies continue to grow
Publication Year / 2013 / Categories / Student
---
Tuesday 29 October 2013
Press contact
---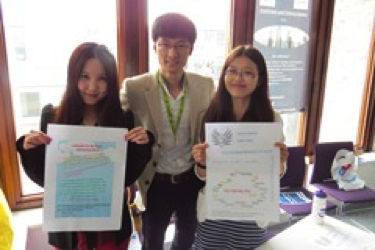 Since opening in 2010, Coventry University London Campus has been committed to providing students with the best networking and socialising opportunities possible. Working alongside students, we have progressively increased activities within clubs and societies on campus.
This year we're pleased to announce that the following clubs and societies have been formed:
International Accounting and Finance
Oil and Gas
Football
Law
Coventry University London Campus Society (organises social activities)
Cultural Society
Islamic Society
Clubs and societies are a great way for students to unite and interact; whether it be cultural, faith based, academic, or sporting. The societies organise a range of activities, events and talks providing an opportunity for students to network not only with students at Coventry University London Campus, but also with external individuals and organisations.
Our students also have access to University of London Students' Union, giving them a wider range of societies to join. Please see www.ulu.co.uk for more details.