Ruijie takes home Oscar at this year's MBA pitching finals!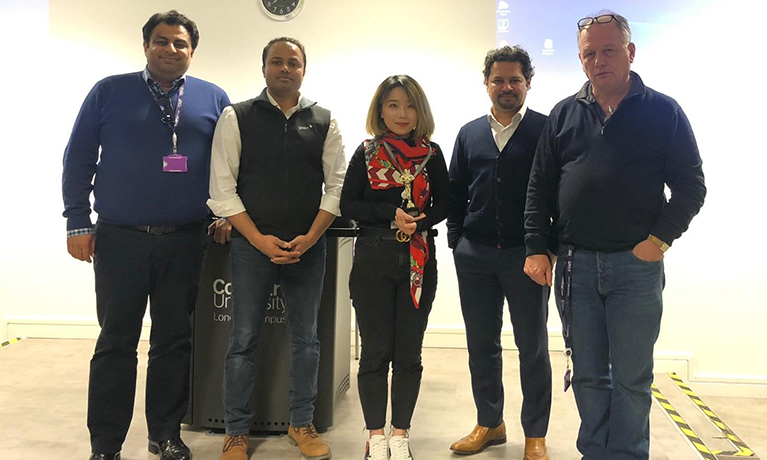 ---
Monday 20 May 2019
Press contact
---
At this terms M059 pitching finals, it was Ruijie Liu's women's fashion business that came out on top.
Students who opt to study entrepreneurship in the second term of their MBA are tasked with analysing the feasibility of a business, after which they are expected to pitch their conclusion in their final seminar. The best pitchers are then selected to take part in the 'pitching finals', against students from all other M059 entrepreneurship seminars. This term, 13 of the 128 M059 students took part in the pitching finals, with each given four minutes to present their case.
The judges commended all the participants on their self-representation, as well as their thorough understanding of the economy, the competition, customer profile, company resources and cash required to run their business.
The judging panel included Noor Choudhary (principal of CapShire) and Lijo Jose (CEO and co-founder of Chewymoon – a healthy snack subscription service). After much deliberation, judges chose Ruijie Liu's women's fashion business as the best pitch.
To celebrate her success, Ruijie received an 'Oscar trophy', with the other 13 finalists receiving a certificate to enhance their CVs.