London Campus signs collaborative agreement with The Ritz London
Publication Year / 2014 / Categories / Business / Student
---
Wednesday 30 April 2014
Press contact
---
Coventry University's London Campus has signed a collaborative agreement with The Ritz London to offer its students internships and opportunities to work on consultancy projects.
The collaboration, which is set to be of particular benefit to MBA and MSc students of the London Campus's, will also involve joint research and knowledge transfer activities.
Students who successfully secure an internship at The Ritz London will also be presented with the 'The Ritz London Internship Endorsement Award' at Graduation.
As part of the link-up, members of The Ritz Management team will deliver an annual seminar or masterclass offering students valuable insight into the hospitality industry at one of world's most prestigious hotels.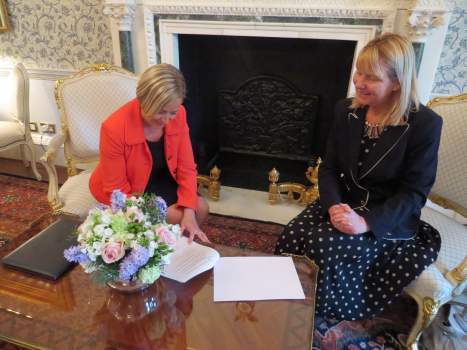 Janet Hannah, CEO of Coventry University's London Campus, said:
"We're delighted to be collaborating with The Ritz London on this initiative and to be extending our links with industry in this way. The new collaboration in an exciting development for our students, and reaffirms our focus on giving them the best opportunities to ensure they get a good job when they graduate."
Joanne Meredith, Head of Human Resources at the Ritz London said
'At The Ritz London we are very keen to work with established Universities to develop future managers for the Hospitality industry. Partnerships such as this are vital to develop students so that they are equipped with sound 'practical' experience as well as theoretical knowledge when they leave University'