Staff take on students in first ever CUL football match!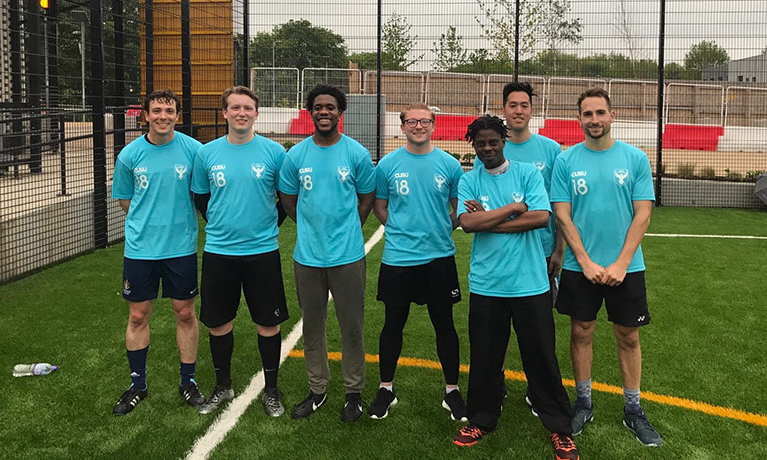 Publication Year / 2019 / Categories / Student
---
Thursday 20 June 2019
Press contact
---
Coventry University London held its first ever staff-vs-student football match early last month.
The nine-a-side game was played at Bobby Moore Academy (Stratford) on 17 May, and included staff members from throughout the campus.
After a gruelling, rain-soaked match, the students emerged victorious – with a final score of 13 - 7.
For any students or staff members who want to get involved in future matches, please email dan.holmes@coventry.ac.uk.