High Flyers Initiative Successfully Launched at London Campus
Publication Year / 2013 / Categories / Student
---
Friday 24 January 2014
Press contact
---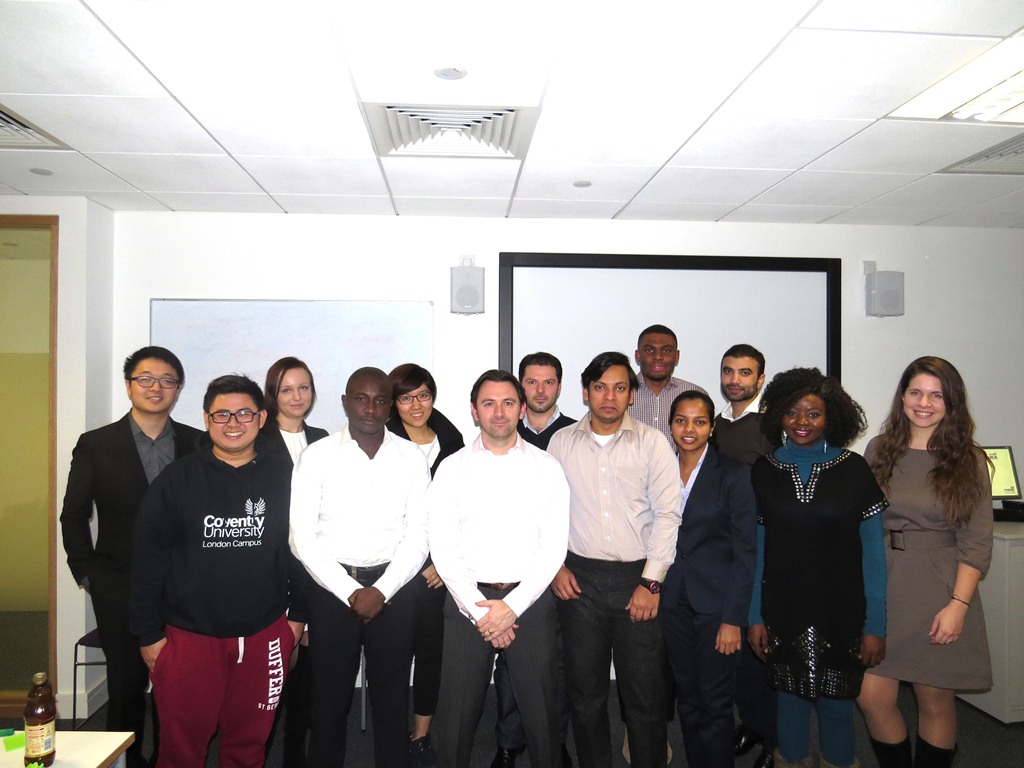 High Flyers, an initiative for postgraduate students who want to gain more from their degree, was successfully launched at Coventry University London Campus.
The programme aims to help students at the London Campus develop their self-awareness, improve their self-promotion skills and increase their business awareness. It has been designed to offer additional training to pro-active students who want to enhance their academic experience and improve their employment prospects.
During the programme, the participants will be mentored by entrepreneurs, attend presentations by industry professionals and receive skills training. The High Flyers programme provides participating students with opportunities to:
Build their skills for business;
Network with like-minded students to meet together and challenge each other;
Gain a broader 'real business' experience;
Raise their personal profile.
Gareth Lewis, Business Development Manager at Coventry University London Campus, said:
"Coventry University London Campus has always had an interest in investing in its students. The High Flyers programme is yet another way to demonstrate that we are keen to help students who are willing to make an effort and invest their time into self-development. We hope to make the programme a good tradition of the University that is serious about business."