Coventry University London's Inaugural Job Fair a Big Success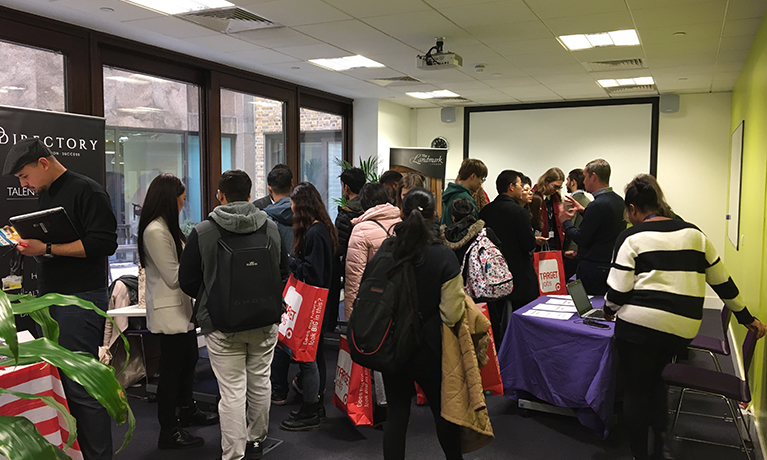 Publication Year / 2019 / Categories / Student
---
Friday 08 March 2019
Press contact
---
This month marked the first ever Coventry University London Jobs Fair. The event showcased both part-time and summer jobs, with over 300 students in attendance.
The Jobs Fair featured a host of well-known hospitality companies, including the Landmark London, Double Tree Hilton and Chutney Mary, as well as Volo – who offer mentorships in accounting and finance – and job boards, such as Magnet.me and Target Jobs. Other world-renowned businesses included Camp America and Frontier.
There was also a broad variety of jobs up for grabs – including bar work, front of house roles, waiting opportunities and more. The students took full advantage of the fair, with many submitting applications on the day!
Alex Reid (Careers Consultant) said, "We're really excited to be partnering with such renowned institutions. The students were fully-engaged with the businesses, and we're looking forward to them finding rewarding, enjoyable jobs within a broad range of industries."