Entrepreneurship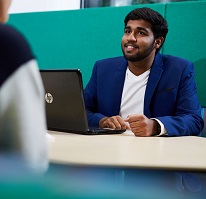 Entrepreneurship Project
Students can undertake an entrepreneurship project as part of a number of different MBA courses. As part of the project, students will be supervised and supported by staff from the Academic team to ensure they get the best quality learning experience.
The Entrepreneurship project offers students the opportunity to identify, create and develop a unique business opportunity. During this module students undertake research and a feasibility study to provide an integrated strategic, operational and financial plan to support a new start-up or develop an existing proposition around a specific product/ service concept. Some students undertaking this module may opt to engage further with our Enterprise Hub to make their business idea a reality.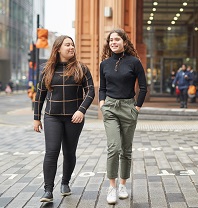 At Coventry University London, not only can students study Entrepreneurship, but students can actually experience it as well. Students intrigued by the idea of starting their own business can do so at our Enterprise Hub where they can make their business idea a reality.
This facility provides an ideal location to meet with future clients, business partners or to collaborate with other entrepreneurial students. In addition, students will be able to use the address of Coventry University London as the address for their business - giving them a distinguished City of London trading address.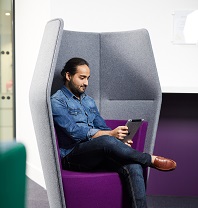 Graduate Entrepreneur Visa
For those who are determined to become successful entrepreneurs, our teams in London and Coventry can help you shape and strengthen your business ideas through the Graduate Entrepreneur Visa. A number of our international students have successfully launched their businesses in the UK under the Tier 1 (Graduate Entrepreneur) visa.
Students businesses have ranged from creating a portal for news and tickets for South Asian movies, music concerts and events in the UK to offering unique computational software for designing fabric formed concrete beams. Find out more about the Graduate Entrepreneur Visa and our Graduate success stories.