Shah Gul
BA International Finance and Accounting, 2015-2018
Shah Gul graduated from Coventry University London with a first class degree in BA International Finance and Accounting, and is now finishing off her ACCA accounting qualifications, whilst working as a Finance Assistant. Shah has shared how studying at Coventry University London felt like being part of a family.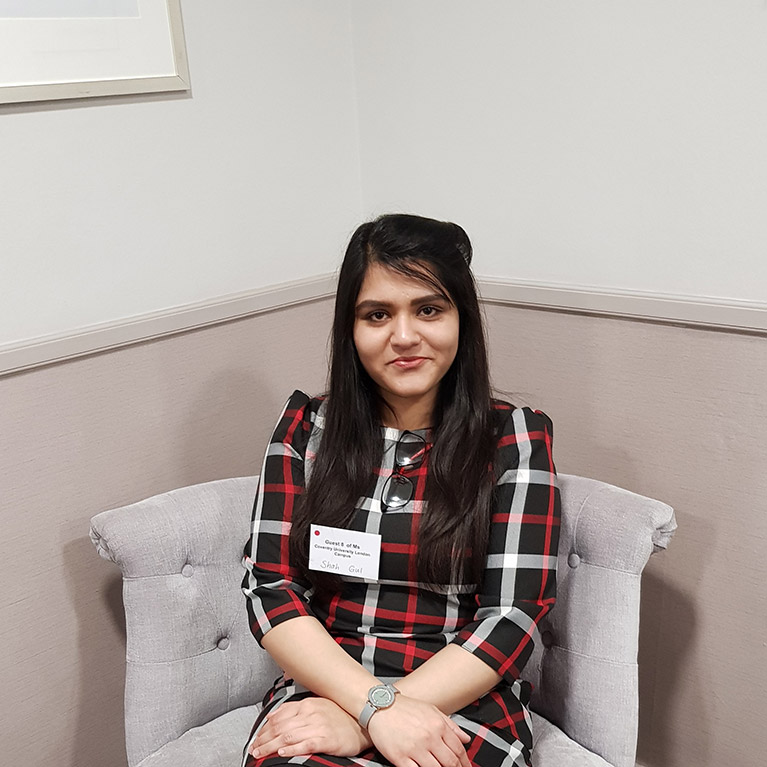 Why did you decide to study at Coventry University London?
I saw that Coventry University ranked highly in league tables for Finance and Accounting courses. I came to Coventry University London for an open day, and the staff were very welcoming. I wanted to come because it was based in a central location, with a number of work and networking opportunities nearby. It was definitely one of the best decisions I ever made!
What is your favourite moment or personal highlight of your time at Coventry University London?
Going to Belgium for a business week event at KU Leuven with friends and tutors was very informative and fun at the same time! Being part of the Get Ahead programme, that provided networking opportunities and the chance to go into different companies, along with different education sessions, was also a boost to my confidence.
How has Coventry University London helped you progress in your career?
I did an internship as part of my course, in my third year. Due to the experience I gained on that internship, I secured a role working for another company the week after my internship ended, which was even before my graduation!
What advice would you give to prospective students who are considering studying at Coventry University London?
Make use of all the extracurricular activities provided alongside your studies, such as societies, international opportunities and the Get Ahead programme.
Are there any other memories you would like to share about your time as a Coventry University London student?
Students aren't treated as a number, but more as a family. I truly felt like part of a family at Coventry University London.