Rishi Tandon's story
Rishi Tandon
MBA Global Business 2011-2012
Rishi Tandon joined Coventry University London in 2011, to study for his MBA in Global Business. As one of the first students to step through our doors, we spoke to Rishi to gain some insight into what it was that made his time as a student here so special.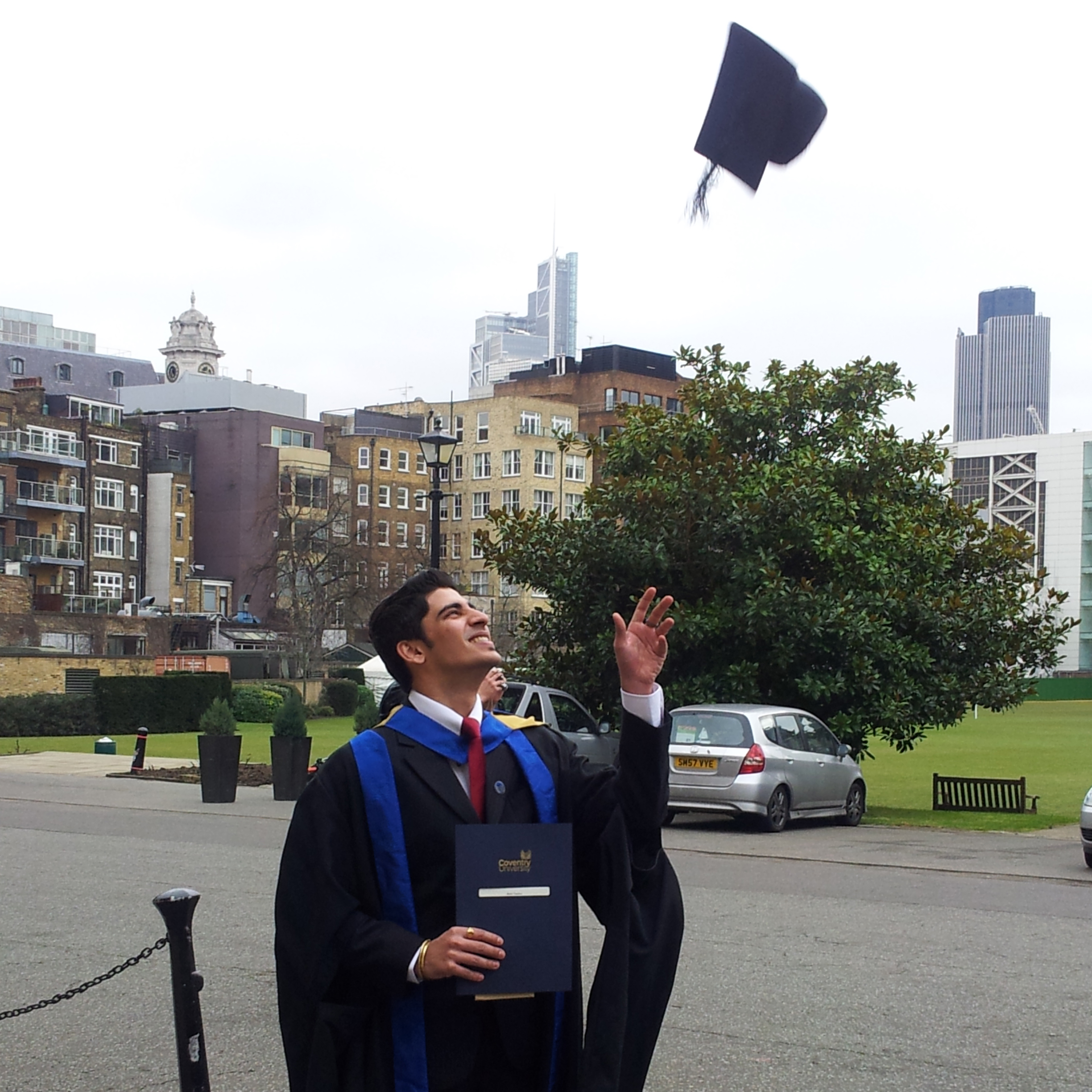 "It's been almost a decade since I joined Coventry University London! I first heard of Coventry University London from a consultant in Mumbai where I was working with H3G as a Service Executive. I looked into it, took my IELTS (International English Language Testing System) and applied straight away. The course really appealed to me, because I wanted a proper management experience in the heart of London more so than any other universities in the suburbs or around London. Studying in the heart of the financial district allows you to see yourself as an executive or a manager, even when you have just started your course.
"I liked the seriousness of the classes, and interacting with people with different, yet believable visions made each class a lot more interesting. Everyone felt important among themselves and never hesitated to share their knowledge with colleagues. There was no unnecessary drama, people came with a purpose. Our faculty was extremely open to suggestions from students from various parts of the world, and yet ensured that they felt like they were understood and taught in the best way possible. Not even once did I feel like an outsider.  
"My personal highlight of my time at Coventry University London was when I scored highest in the Sustainable Business Strategy module. It was great to see my hard work appreciated by the faculty member, and celebrated in front of my fellow students. One of the best things about Coventry University London is how it has helped me to progress in my career. The course helped me to understand the logical aspect of every move you make in business: point, evidence and evaluate.
"After graduating from Coventry University London in January 2012, I started my very first job as a surveyor at an energy company. I started there on a commission basis, and over the next few years worked my way up to become a Business Development Manager, heading up the London region for an e-cigarettes company until September 2015. As of today I am the Director of Evershine Business Ventures Private Limited, a complete water and waste management company dealing in treatment of waste water and purification of raw water for drinking purposes, catering PAN India, mainly in Central India in households, commercial buildings and industrial plants that manufacture iron and steel in India. I have had an amazing career so far, for which I am thankful to Coventry University London.
"My advice to prospective students who are considering studying at Coventry University London would be to enter with an open mind from day one. Focus on all the modules, focus harder on the ones you like more, and don't miss out on your attendance! Make the most of your time at Coventry University London in order to graduate with unique management talents. Go and be a part of this management experience to change your life for good and to make the world a better place."