Priyan Parab's story
Priyan Parab
Global Business MBA, 2018-2019
Priyan Parab completed our Global Business MBA in 2019, and is now a Business Development Manager at a broadcasting company in India. We caught up with Priyan to find out how his MBA has helped him to excel in his career.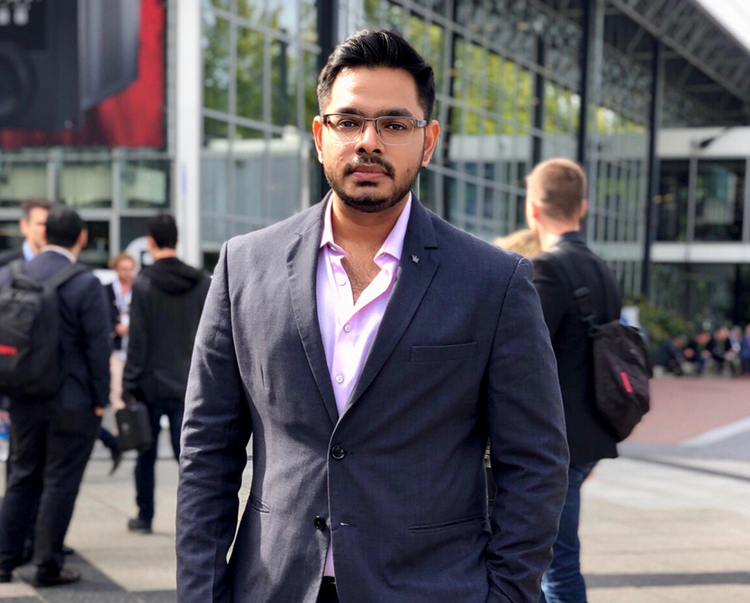 Why did you decide to study at Coventry University London?
Where better to study than in one of the financial capitals of the world? Since childhood, it was my dream to study in London, and Coventry University London having its campus right in the City of London made sure I didn't think twice. I also wanted the opportunity to learn under professors who were using advanced analytical tools and techniques.
What is your favourite moment or personal highlight of your time at Coventry University London?
One of my favourite moments was when my entire group selected me as their project leader during an assignment we did for the Project Management module. Another proud moment was having my business idea selected for the pitching finals during the Entrepreneurship project module. However, every single day at the campus was full of new experiences, learning and networking.
How has Coventry University London helped you progress in your career?
The Global Business MBA has been the key to achieving my goals at this juncture in my career. The course has not only enhanced my understanding of the functional aspects of management, but I am now well-versed in various business functions, including information systems, finance, operations, sales, marketing and human resources.
This has helped me to streamline the various processes in our business and expand the business into new markets, but the most important thing is that the course instilled in me the confidence needed for strategic decision-making.
What advice would you give to prospective students who are considering studying at Coventry University London?
Coventry University London is the best place for learning. Being in London gives you a balanced experience, where you don't just get to study, you also learn to be independent. The modules and the courses are structured in a very practical way, which makes learning fun and easy. Stepping out of this university makes you feel like an entrepreneur.
Discover London Life
Find out more about what it's like to study in London.
Explore our Global Business MBA course
Find out how our Global Business MBA could help you achieve your career goals.