Hyder Khan's story
Hyder Khan
BA (Hons) Global Business Management 2011-2014 / MSc Global Financial Trading 2014-2015
Hyder Khan came to the UK from Uttar Pradesh, India in 2011, enrolling on Coventry University London's BA (Hons) Global Business Management. During his time as an undergraduate student, Hyder co-founded and captained the university football team and attended the European University of Madrid for six months as a part of Erasmus program. After completing his Undergraduate studies in 2014, Hyder then enrolled on Coventry University London's MSc Global Financial Trading, graduating with Distinction.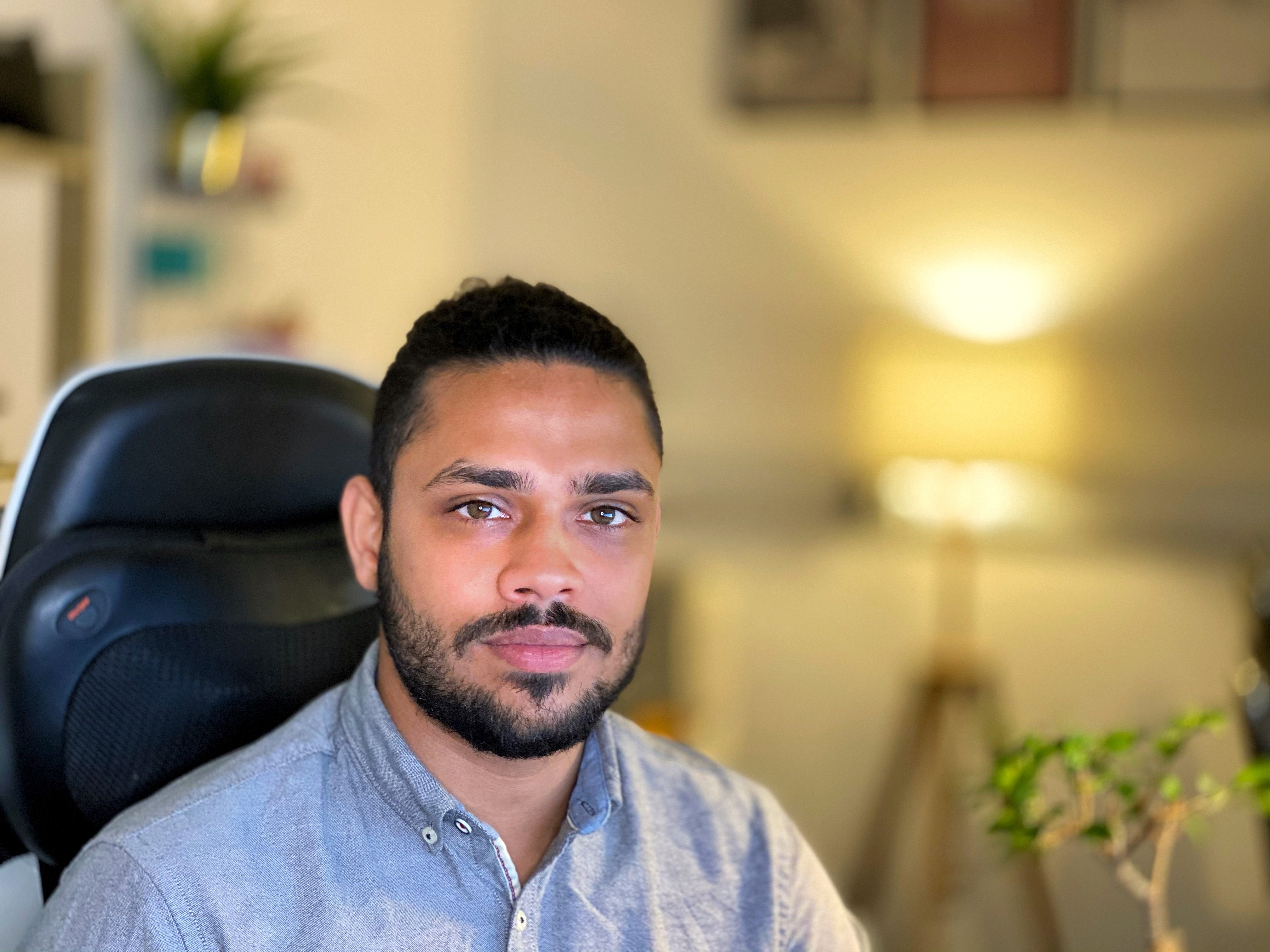 On graduating, Hyder entered our Enterprise Hub and subsequently started his Layman's Universal Capital Management business in 2017 to help people make money from the market. Hyder invested in an import/export business based in Battersea, buying the only plant in India to manufacture white wire coat hangers for dry cleaning services. Hyder expanded the business to online marketing and e-commerce, and is currently growing his team and business over the next six months before moving into the US market. We caught up with Hyder to find out how his experience at Coventry University London has shaped his career as an entrepreneur in an ever-changing world.
"The first time I heard about Coventry University was early 2011 in India, where I met a team of representatives from the university who told me all about the courses offered. The location of the campus in London was one of the key reasons I decided to study here, and it was one of the greatest things about my experience. Being based next to Liverpool Street Station right in the financial hub is amazing, and being around so many well-dressed people just makes you want to come to university more!
"During my time as a Coventry University London student, I visited places I never expected to visit. I visited the Bloomberg offices and the Google campus with my whole class and our teachers, and we got a great insight into how they were working and the tools they use. Another great experience for me was the Erasmus programme, as this helped me to gain a lot of insight into industry. As part of my Masters, I also did a placement with a trading firm which was run by another alumnus of Coventry University London. This was a brilliant experience and really helped me when completing my final project.
"I gained so many skills at Coventry University London, which have helped me to progress in my career. Giving presentations in front of a lot of people really prepared me for having to do this now in my job. I also had the opportunity to work alongside people from so many different cultures, which was invaluable as it allowed me to learn how people interact and are influenced by their background and culture. I'm currently running an e-commerce business alongside my trading company, and I use a lot of that experience when marketing to different countries. The teachers at Coventry University London really go above and beyond for their students. They always gave incredibly helpful feedback and support and really made the experience special for me.
"One of my greatest experiences was being part of the Entrepreneurship programme, which is incredibly useful for any students who would like to start something of their own. I think it's incredibly inspiring when people want to start their own business. The Enterprise Hub is amazing, as it allows students to meet so many different entrepreneurs and speak to them about how they set up and run their businesses. When you start something of your own you have challenges every day, and having advice from experienced people is priceless.
"Next January, my brother is coming to Coventry University London to study for his MBA in International Marketing. I told him that Coventry University London is one of the best places you can study anything related to Marketing or Finance, as the courses and the projects are so current. It's a difficult time at the moment and the world is changing rapidly, so it's important to think about how marketing will change in the coming years. The best way to learn is by working with people from different cultures and sharing experiences, and this is exactly what Coventry University London enables its students to do."