Farrah Noor's story
BA Global Business Management, 2015 – 2018
BA Global Business Management student Farrah Noor was an active member of the Coventry University London student body, who took part in many societies and activities during her time studying with us. Farrah tells us how the training she received on our Get Ahead programme helped her stand out as a candidate when interviewing for jobs after graduating.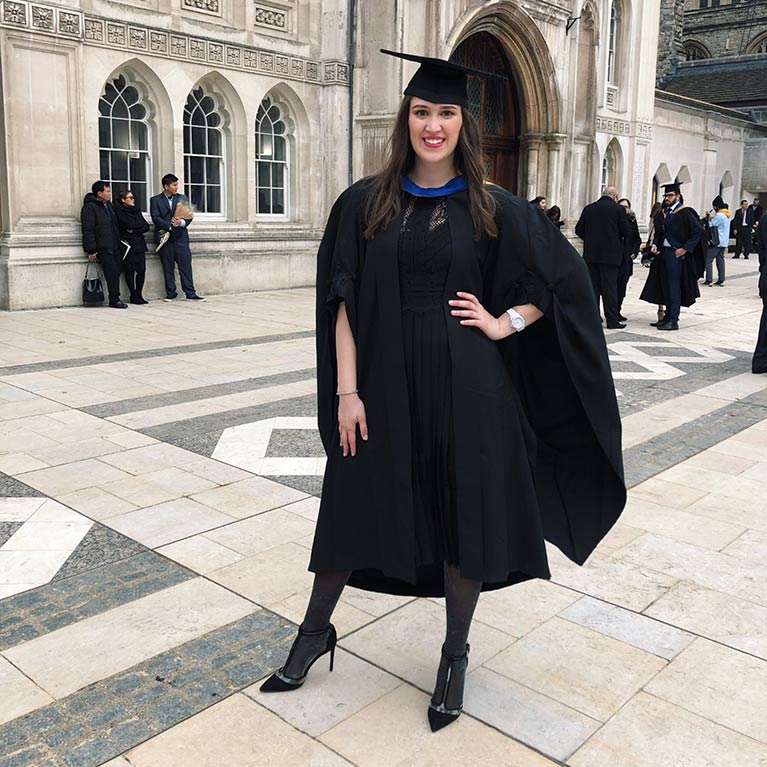 Why did you decide to study at Coventry University London?
When doing my research to find the university that best suited me, I came across Coventry University London and went to the open day, since I already was in London. I really enjoyed the tour and the student ambassadors were the friendliest people that I have ever met; they made me feel right at home. I reviewed the curriculum that Coventry University London had to offer and I was interested in learning about all the modules. My favourite modules were HR, Marketing, Entrepreneurship and Intercultural Communication.
What is your favourite moment or personal highlight from your time at Coventry University London?
During my time at Coventry University London, as an enthusiastic person, I joined a lot of societies that interested me, including HR Society and Global Business Management Society. I became a Student Representative and Student Ambassador and I genuinely loved helping people. In my final year, I joined the Get Ahead programme and it was truly an amazing experience. Every week, we would be visited by a special guest, only for the 14 of us, to learn something new in order to prepare us for the 'real world'. I strongly encourage all students to apply for this programme!
How has Coventry University London helped you progress in your career?
During my time at Coventry University London, we did many presentations and learnt how to put together an elevator pitch. The Get Ahead programme also boosted my confidence in public speaking. This really helped me stand out as a candidate during job interviews. I am fortunate to have interned in one of the best hotels in Amman, The Grand Hyatt, as well getting a job at PwC, one of 'the big four' accounting firms, after graduating.
What advice would you give to prospective students who are considering studying at Coventry University London?
I would advise students to study what they love, what they have a passion for and to join one - or a few - societies! This is an excellent way to meet new people, learn something new and have fun, all at once!
Are there any other anecdotes, memories or information you would like to share about your time as a Coventry University London student?
I met some of my best friends at Coventry University London. Yes, that sounds a bit cheesy, but really! Right now, we are in different continents, but we still speak regularly to this very day, with the help of modern technology. Coventry University London not only gave me a degree, it also gave me some of my best friends for life.