Dr Socrates Karidis
Pro-Vice-Chancellor and CEO of Coventry University London.
Pro-Vice-Chancellor and CEO of Coventry University London, Dr Socrates Karidis joined Coventry University Group in 2017. We caught up with him to find out how he's planning to celebrate Coventry University London's first decade of teaching students, what he's most proud of and his plans for the future.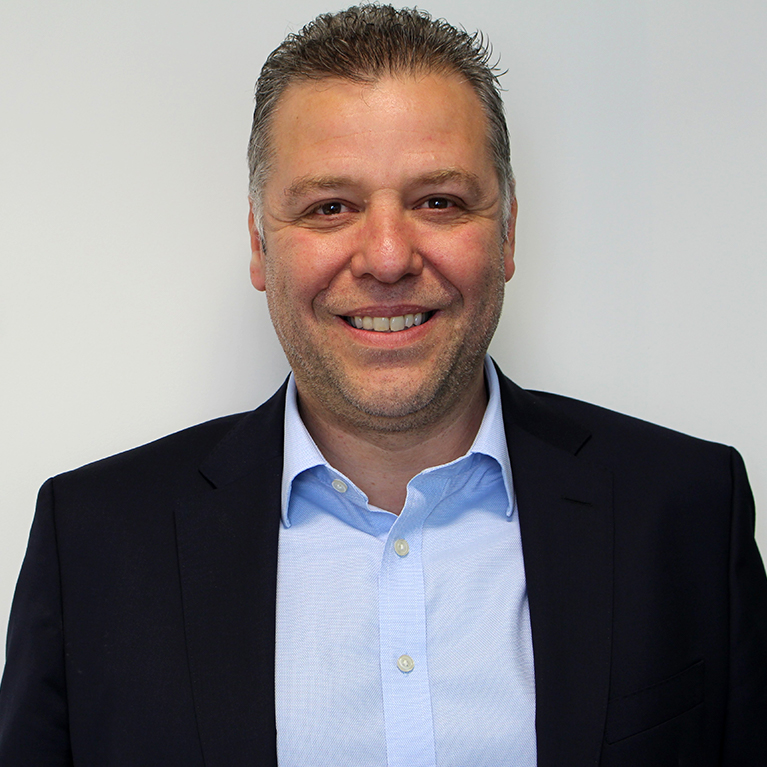 Celebrating 10 years of success
This year marks Coventry University London's ten-year anniversary, with our first cohort of students having walked through our doors in October 2010. What started as a small operation in central London with only a few hundred students, has now evolved into a fully-fledged, two-site campus; a community celebrating equality, diversity and inclusion, with a student body and a staffing base that represent more than 100 nationalities.
I am very proud of the fact that we have stayed true to our mission statement over the past ten years - to deliver career ready, global enterprising graduates through an experience that is tailored to individual talents and ambitions. We recognise the importance of the academic quality of our staff and their industry links, as well as the relevance and currency of our curriculum in achieving this mission.
What are the benefits of being situated in the heart of London's financial district?
Being in the heart of London forms our identity, informs our curriculum and enhances the experience of both staff and students. Curricular and extra-curricular activities that contribute to the learning journey of our students and to their preparation for the world of work can be found in abundance, and we do our best to ensure that our location is combined with a first-class educational experience.
Do you have a standout moment from your time at Coventry University London?
This is a difficult one as there are so many but if I had to pick one, I think it would be the way the whole campus has pulled together to support each other and our students during the unprecedented circumstances we currently live in. Despite the challenging times, it is an experience that I will always be proud of, and I consider myself immensely fortunate to have been a part of this team during this time.
How are you planning on celebrating 10 years of success?
Whilst the pandemic may have delayed us from going ahead with some of our scheduled ten-year anniversary celebrations, we are working hard to adapt our plans and allow ourselves to still mark our achievements. A lot of planning has already taken place and I am delighted to kick-start the celebrations.
I have to say though, I cannot wait for all of this madness to be over so that we can be with each other, invite friends, partners and old colleagues to share experiences, reminisce over our struggles and our successes, and showcase our achievements to the academic community and the world. I hope, in fact I am sure, that we will be able to do this soon.
What's the plan for the future of Coventry University London?
Coventry University London will continue to grow even more in terms of offer, staff and students, whilst contributing to the development of Coventry University Group's strategic plan and future success. Throughout this process, I would like us to continue supporting all those students who choose to study with us, in the best possible way.
Ultimately, I would like us to be recognised as one of the leading providers of business education in London; to be a point of reference for the way we approach and deliver higher education and for our graduates to be our ambassadors. Coventry University Group is a sector leading institution in so many ways; I want us to continuously contribute to the Group's growing global reputation and success with everything we do here in London.