Derrick Chang's story
Chief Executive Officer, PSB Academy, Singapore.
Coventry University and Coventry University London are academic collaborative partners of PSB Academy, providing quality education to students in Singapore and key regional markets in Asia. We spoke to Derrick Chang from PSB Academy to find out how this partnership has impacted on education opportunities provided to students in Asia.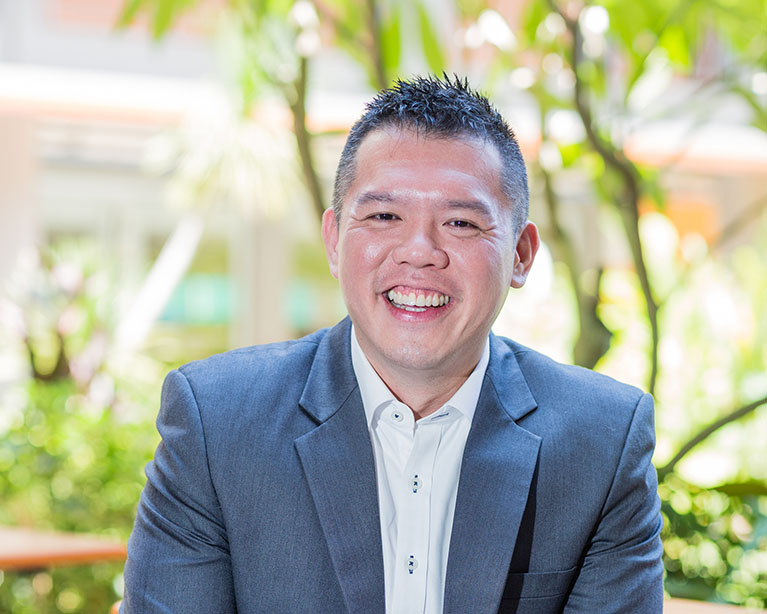 "Our successful partnership with Coventry University has been forged since 2014 and has been growing from strength to strength over the past six years. Part of this success boils down to the university's efforts to continuously innovate in both academic development and learning pedagogies with an open mind-set, earning them prestigious accolades such as being named the most modern University in the UK in 2019 by the Guardian.
"In the course of our partnership, Coventry University London has demonstrated great commitment and fortitude to constantly innovate and deliver industry relevant quality programmes, and I'm sure Coventry University London will continue with this spirit and maintain its success in the next decade and the decades to come.
"I love the Coventry University London campus. The bustling street and the way the campus was designed. Compact yet cosy, new yet nostalgic. I've had the chance to engage colleagues over cups of coffee in the campus!
"My heartfelt congratulations to Coventry University London in celebrating this key milestone in the university's distinguished history, and continue to be widely recognised as a leading institution in higher education in London. I look forward to many years of great friendship between PSB Academy and Coventry University to come."