New Cloud Computing degree launches this September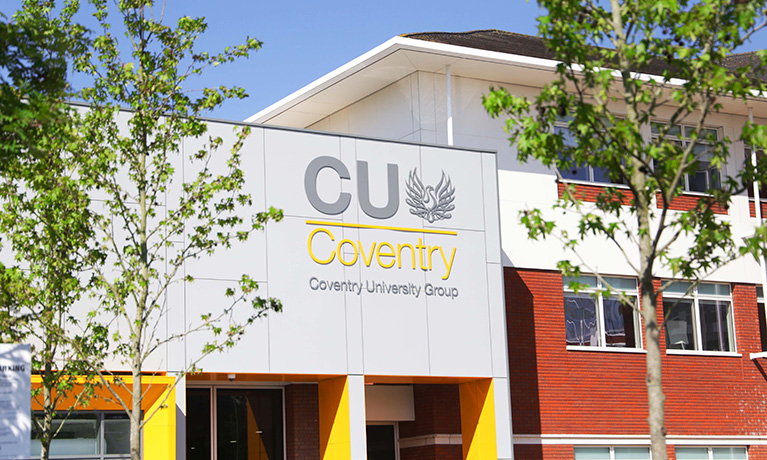 ---
news
Monday 10 August 2020
Press contact
---
CU Coventry, part of the Coventry University Group, has announced the launch of a new, two-year accelerated Bachelor of Science (BSc Hons) in Cloud Computing.
The degree was developed in collaboration with Amazon Web Services (AWS) through its AWS Educate initiative, which provides students and educators with the resources needed to accelerate cloud-related learning.
The two-year degree will welcome its first students in September 2020 and will also be available as a traditional three-year course. The first cohort of graduates are expected to enter the employment market in 2022.
The curriculum content was developed in response to in-demand jobs and will provide students with fundamental cloud computing skills and knowledge of the latest cloud-based technologies.
Cloud computing is the top "hard" skill that companies are seeking, as reported by a LinkedIn study conducted annually for the last five years.
Indeed also revealed cloud jobs are some of the most in-demand tech careers, while the World Economic Forum has reported that 133 million jobs will be created by 2022.
Throughout the degree, students will receive access to the AWS Cloud environment and curated cloud learning through the AWS Educate programme, which will enable them to develop their skills, connect with industry professionals and access a jobs portal featuring opportunities from Amazon, AWS and the company's partners.
Given the large demand and growth in cloud computing, it's exciting that we are able to launch this degree together with AWS.

IT is constantly changing and developing, especially in the cloud, so it is important that graduates can move into the industry as quickly as possible.

Our students will leave us with the broadest possible skillset across a range of cloud platforms and services that will appeal to a wide range of industry employers.

Daniel Flood, AWS Educate Cloud Faculty Ambassador and Tutor in Cloud Computing at CU Coventry
About AWS Educate: AWS Educate is Amazon's global initiative to provide students and educators with resources for building skills in cloud technology. With a focus on real-world, applied learning experiences, AWS Educate introduces cloud computing technologies driving innovation in fields such as artificial intelligence, voice and facial recognition, gaming, medical advancements, and more. It is an academic gateway for the next generation of IT and cloud professionals. Additionally, AWS Educate provides access to the AWS Educate Job Board, a feature that allows students to search and apply for thousands of cloud jobs and internship opportunities from Amazon and other companies around the world. AWS Educate is used in more than 200 countries and territories. It connects 2,400 institutions, over 10,000 educators, and hundreds of thousands of students.