Celebrating our inspirational women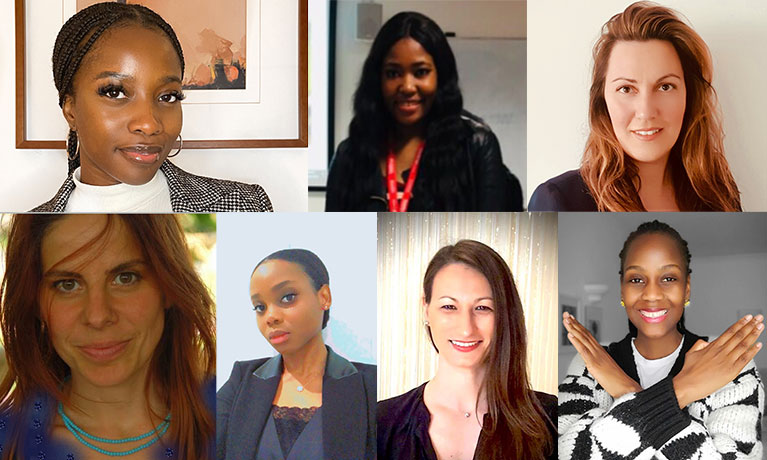 ---
Vivi Iliadou
I #breakthebias by making the classroom environment fit students, rather than making students fit the classroom environment.
---
Emmanuella Ejime
The modules and support at Coventry University London were nothing short of amazing in helping my career trajectory, especially as I had lovely mentors, Adaora Nwankwo-Onyiuke and Callum Morrison. They were both instrumental in shaping my knowledge and experience, since I interned with them as a teaching assistant. I was lucky to secure this internship position at Coventry University London thanks to Adaora, and it was a strong foundation for my current achievements. My top tip for being a successful woman is to never give up and always remember to network with people, they are your strong asset for the future.
---
Dr. Joanna Voulgaropoulou
I #breakthebias by educating the minds of today and the citizens of tomorrow.
---
Frances Ihenacho
Since beginning my MSc, my has perspective shifted from a narrow to wide-angle view that sees the world as several important parts forming one, fully functional system where different, unique aspects coexist. This change helped me discover my multipotentiality which led me to co-find a social enterprise in Nigeria which awards annual scholarships to indigent senior secondary school girls who wish to pursue a career in Science, Technology, Engineering or Mathematics (STEM) and undergraduate women who are currently studying courses in STEM. I also founded a tech company in Nigeria which facilitates the connection of freelance visual creatives with recruiters through a mobile application and a website. My top tip for being a successful woman is to find a community of like-minded, purpose driven women who can break societal barriers with you and support you while you chase your goals.
---
Giulia Massera
I #breakthebias by actively involving our undergraduate and postgraduate fashion students from all over the world in creating videos to answer the following question: "How to rethink and redesign, in 2022, a dress code for success which is able to empower an inclusive international environment?
---
Funmi Olugboja
My experience at Coventry University London prepared me to build more on my networking skills. Coventry University London exposed me to CEOs and entrepreneurs at an early stage, which has improved my knowledge on entrepreneurship if I decide to go that route in future. I now working in a player/coach split role, my responsibilities include creating and executing targeted outreach to professional services leaders within global enterprise organisations. I work with the Kimble Alliance team to generate new business as well as managing existing relationships between Kimble and other partners.
---
Dr. Stella Nalwanga
We should not be divided by the construct of gender, by the pernicious prejudice of society. Instead #breakthebias by treating each other equitably and equally to create a safe society for all.
---
---

Author
UnCovered writer
Contact