Amrin's favourite lunch spots near Coventry University London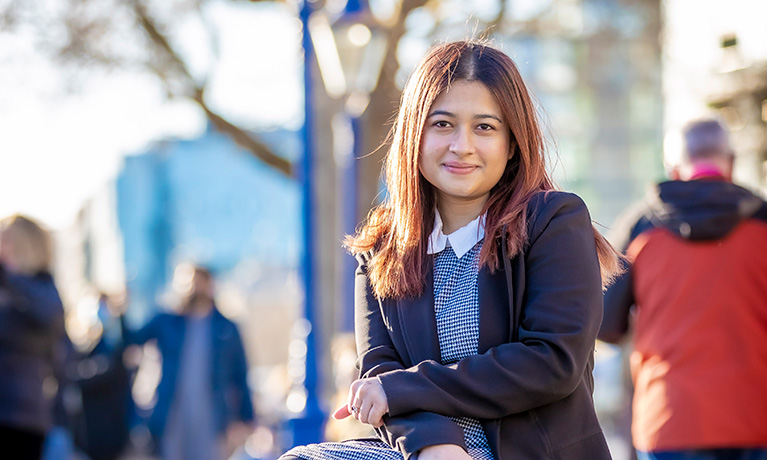 ---
Being a food lover, I am hungry most of the time. However, with our University House and Cutler's Exchange buildings being in one of the most vibrant locations in Central London, I have never struggled to pick my favourite restaurants.
One of my favourite cuisines is Japanese and my go to Japanese restaurant is Wasabi, as the sushi, hosomaki, and salad sets are fresh and affordable for students. I grab my lunch and enjoy it in the seating spaces in the Devonshire Square.
My second favourite Japanese restaurant is Japanese Canteen and their chicken katsu curry is by far the best I have tasted. It is right in front of University House, making it easy for me to grab a hot lunch.
If you are an Instagram addict like me and you want a more aesthetic place to enjoy your food, then Marugame is the best out of all three. In addition to student discounts and freebies, they offer an amazing range of tempuras and authentic Japanese udon.
Ever since Franco Manca opened its doors next to our campus, I have been able to pick between their sourdough pizzas and the more affordable, thin crust pizzas at Pizza Union to meet my pizza cravings. If you are a person who can eat pizza all day like me then I definitely recommend the Fumo at Pizza Union since it comes with both BBQ and tomato sauce and is so tasty!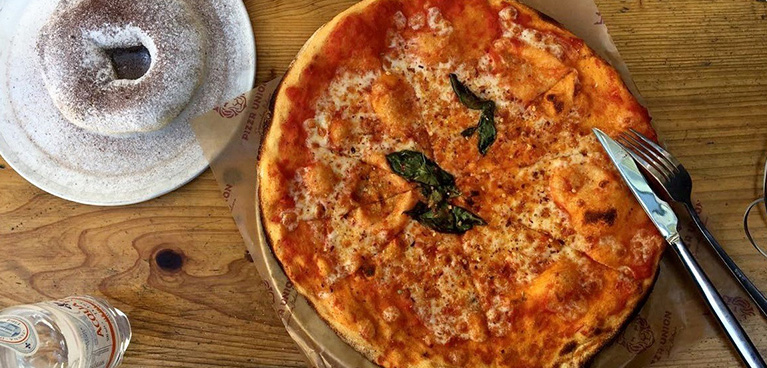 For spice and coffee lovers, my personal favourite restaurant is Pho Café, situated in Spitalfields just a few minutes' walk from campus. They serve some of the best authentic Vietnamese street food in London in a very soothing, dimly lit environment. Sometimes, when I am stressed with my study load, I order a hot Vietnamese Ca Phe while working through my coursework and listening to some classical piano music played by my favourite pianist, Lee Yiruma.
I love going to Pho with my friends since we all love spicy pho noodles, summer rolls and prawn crackers. There is another great Vietnamese restaurant near Cutler's Exchange, called Hohaki. Their grilled Chicken is very delicious and it can be a very good substitute to Pho, especially if you are on a budget!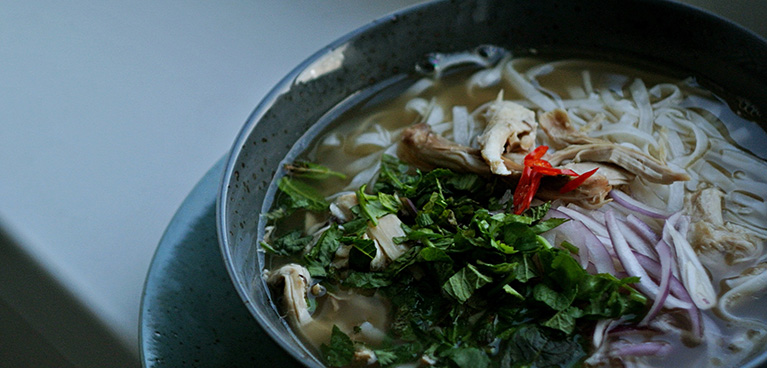 Being a serious bubble tea addict, I feel blessed as there are three to four bubble tea shops in the area. If you are a fan of taro milk tea then you should definitely try out Jen Tea London, it is better than anywhere else! If you love Kyoto matcha milk tea or authentic Formosa pearl milk tea, then you must try T4u. I like collecting stamps and redeeming my free drinks from these tea shops.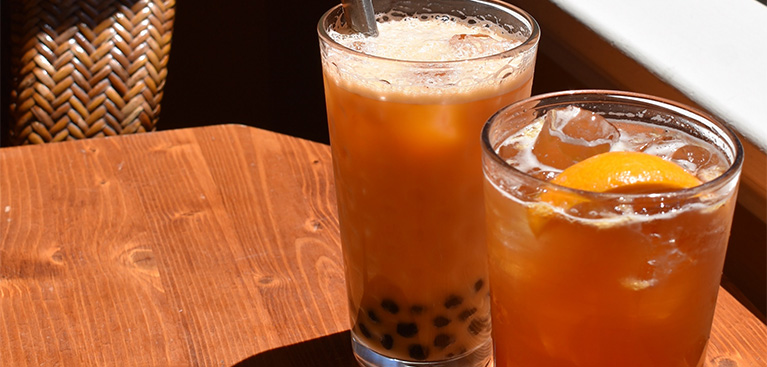 Even after mentioning all my personal favourite lunch spots near campus, I have not even listed one-fourth of the restaurants nearby. I believe in cherishing the extraordinary culinary experience of tasting all the delicacies the city of London has to offer. In the meantime, I will go on trying out the ones I have not tasted yet!
---
---

Author
Amrin Alim
Author Bio
Course
Contact