Studying MBA International Fashion Management: An International Student Perspective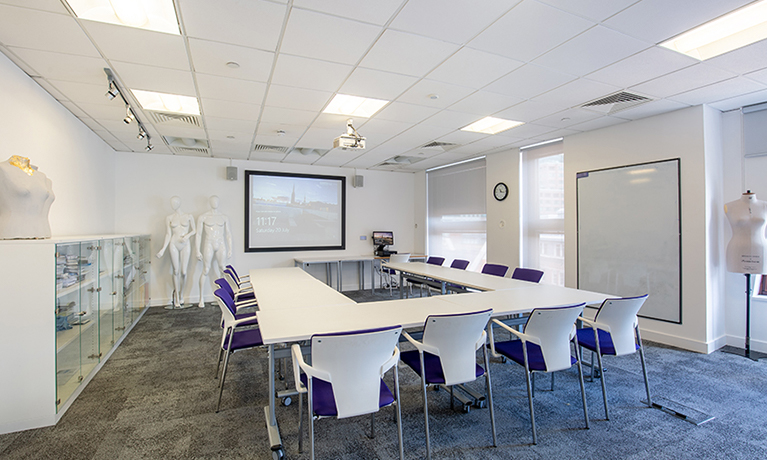 ---
I believe dreams do come true if you work hard for them. My dream of studying fashion became reality when I got accepted by Coventry University London to study an MBA in International Fashion Management.
As an International Student, I took a leap of faith and decided to move from Pakistan to London with high expectations and a desire to learn. I started my course in January 2019.
If I must be honest, moving to a completely different country does come as a culture shock at first but it's all worth it!
Since the start of my course, my experience has been nothing short of amazing. I've met people from all around the world which has given me cultural insight into their lives. I am having the most astonishing time of my life at the Coventry University London. The staff are very cooperative and accommodating. They have made my academic journey here at Coventry University London much easier than I expected it to be. The atmosphere of my class is very nurturing and friendly, and Coventry University London is very diverse. It provides you with a great student experience which is an essential part of a student's life.
With the help of this course I have gained both practical and academic knowledge of the fashion industry. I have not only had the privilege to fulfil my dream but also learn from experts in the fashion industry. My lecturers are not only professors, but they have strong links with the industry. This gives us the benefit of working with real clients. As part of an assignment I worked with businesswoman Ade Hassan, MBE. This is something that made me realise the importance of implementing what we learnt in class to real life scenarios. My experience of working with clients is a great example of how the university is providing the students with the best of best in terms of both education and learning experience.
This course and people, including the staff and lecturers, have helped me grow as a person and understand the importance of learning from a different perspective. This not only adds value to my learning but as an individual explains what I want to do in life. So far this has been the most incredible chapter of my live. Being more social and networking with people gives me confidence I made the right decision in coming to Coventry University London.
---
---

Author
Javeria Anwar
Author Bio
Course
Contact