Studying MBA Global Business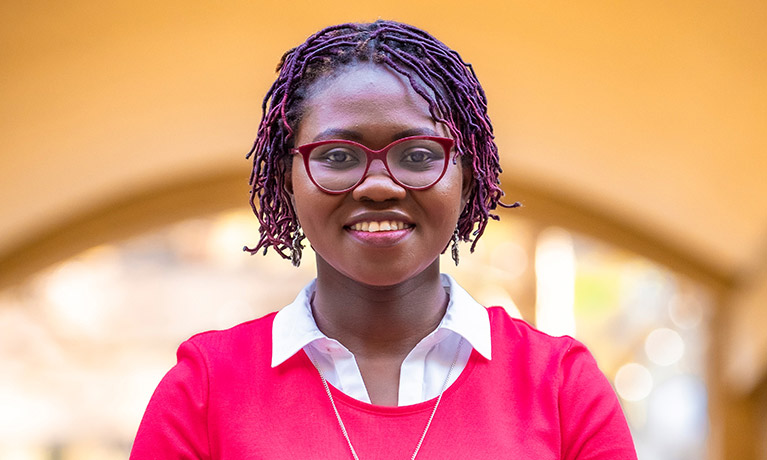 ---
Eugenia is from Ghana and is studying MBA Global Business. She is self-motivated and enthusiastic, and loves travelling, meeting new people, trying out different things and going on exciting adventures.
My name is Eugenia Boadi and I am Ghanaian. I hold a BSc in Petroleum Engineering but I have always been curious about how the business world works. This inspired my decision to study MBA Global Business at Coventry University London.
From the enrolment process to the inductions, the start of my course has been an exciting experience. I had the opportunity to interact with lecturers, some senior students and other staff.
Starting the modules and going through the knowledge cast and seminars, I realize this course is intensive, very engaging and relevant to today's world. There are more than enough resources available for the course and anything else you are interested in. And so for anyone willing to put in the work….it is so worth it.
I just began my journey here and I am loving it already. I am in a very diverse class, with people of different ages, from different countries and of different work backgrounds. The conversations we have and the experiences we share everyday are very insightful. It's something you will never find in just one textbook. In fact, I remember our very first knowledge cast turning into an unplanned mini-debate, as students shared their views on the USA – China trade war.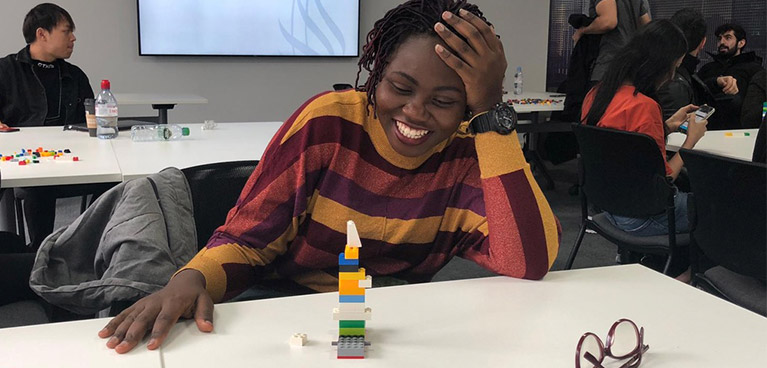 I personally do not have a favourite module yet, but I do enjoy the seminars. They are very interactive and practical with various activities. Yes, we do get assignments. Lol. These require doing some research and also working in teams. I find this very useful as it helps to understand the topics more and also challenge you to bring the different perspectives from your other team mates together.
I am most excited about the planned course trips for the year, to visit both local and international industries and learn from all of them. Visiting Greece and Cadbury, for example, will enhance our exposure to global business operations and the strategy of companies that have remained market leaders. I also hope to utilise all the knowledge, experiences and amazing networks that I gain from being at Coventry University London to be a vital player and contribute immensely to the business world. That's value added to my learning.
Let's not forget the fun of going on a field trip…yeeahhh!!!
If you are ever considering living in London, meeting new and amazing people, and doing a course like MBA Global Business, then you are in the right place. The university is situated in the heart of London. And so every day, as I walk down the street from Liverpool Street station to campus, or step out for a lunch break with a friend, I am constantly bombarded with inspiration for innovation, leadership and business. The street culture is very diverse and beautiful.
You see, I am on a journey of the unicorns, all #GearedUp to reinvent and develop, and be the legacy.
I am #GirlOnTheMove and I am doing MBA Global Business here at Coventry University London.
Find out more about MBA Global Business
Read Eugenia's personal blog at https://girlonthemovediaries.wordpress.com/
---
---

Author
Eugenia
Author Bio
Course
Contact