Natalia's Clearing Journey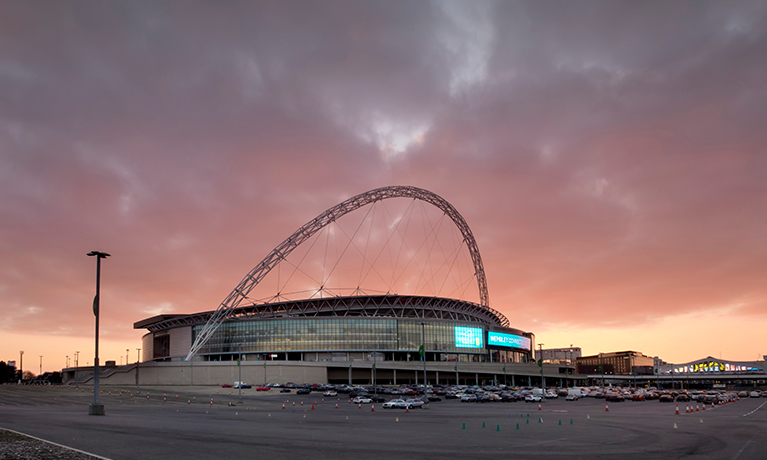 ---
Natalia is in her third year studying BA International Finance and Accounting. She loves travelling to far-flung destinations but also exploring everything London has to offer, from street food to festivals to romantic walks. Natalia works as a concession team leader at Wembley Stadium, has completed two internships, and is a Student Ambassador.
First of all, I have no idea who decided to call it 'Clearing'. Let's be honest, it does NOT sound encouraging or appealing at all and it should be definitely renamed. However, don't be frightened because of its name, I can assure you that you can go through this process smoothly and it's much easier than you probably think it is. Whilst things didn't go to plan for me on results day, it all worked out well in the end.
I will be completely honest with you; Coventry University London was not my initial choice. Even though, from the beginning it was crucial for me to study in London, my dream universities were London School of Economics and Political Science (LSE) or University College London (UCL). I made my application in November 2016, and surprisingly I received conditional offers from both of them only a few weeks later. The LSE offer required me to achieve a minimum of 90% for all of the three extended Matura Exams (the equivalent to A-Levels in Poland), which were in English, Mathematics and Geography. UCL's requirements were a bit lower which were 85% in all of my exams. I had been studying extremely hard, more than in any other period of my education. Eventually, in May 2017 it was time to take my exams and then 'just' wait for the results. This waiting was the most stressful part of the whole experience and it seemed to be much longer than it actually was.
---
"Before I knew it, I had become a Coventry University London student. After two years of studying here I genuinely believe it was the best decision I have ever made."
---
On the 12th of July 2017 at 9.00am I received my results. As they didn't know about my minimum requirements, everyone was congratulating me, my teachers were really proud. I still remember my maths teacher's words "Wow Natalia! Be proud of yourself, your score of 83% was higher than 98% of other students. You are in the top 2% in Poland, well done!" No one really understood my tears, my friends and teachers thought that they were tears of happiness, but they were not. As silly as it may sounds now, I was completely devastated. At that time, I truly believed that this was the end of my London dream. Only because of maths, only because of that 2%!
After going through the stage of hating myself and feeling completely hopeless I decided to think about my "Plan B". There was no chance to be accepted at either UCL or LSE without meeting all of their conditions. They were already dealing with a larger volume of students than expected and they did not have any extra spots left. My first idea was to stay in Poland and start studying at the top Polish University of Economics in Warsaw. Around the beginning of August, I decided to enrol there. I was immediately accepted, and I believed that this was my life now and there was nothing more to consider. Luckily, a few weeks later I was on the phone with my friend from London. As he was studying Economics at UCL at that time, it was very difficult for me to hide my jealousy. From today's perspective, it was probably the best phone call I have ever had. He told me about Coventry University London and sent me a bunch of links about its position in the Guardian's ranking as well as some other statistics. I was shocked after realising that there are still some spots left at Coventry University London considering how highly-rated that place is. Without thinking twice, I logged into my UCAS account and chose an International Finance and Accounting course at Coventry University London. Then, I found a number to the call centre, selected the Clearing option and a few minutes later I had a lovely conversation with a friendly lady who explained to me all the steps in details. Before I knew it, I had become a Coventry University London student. After two years of studying here I genuinely believe it was the best decision I have ever made. Not only am I very satisfied with the module content and the professionalism of all the teachers and lecturers, but also, I have made the most amazing friendships here.
This whole experience was, undoubtedly, a valuable life lesson for me. Not everything always goes according to our plans and wishes. There are situations when we feel lost, maybe disappointed and overwhelmed. However, there is no issue which cannot be overcome, providing that we stay open-minded and don't give up.
---
---

Author
Natalia Lach
Author Bio
Course
Contact