About AME
Welcome from Professor Carl Perrin,Director of AME
When we were in the early stages of planning for AME we knew we had to create something completely different, something that would be a 'game-changer' for UK manufacturing.

The plan, initially, was to devise a new approach to developing the graduate engineers of the future as part of our commitment to bridging the skills gap. However, when discussing the longer-term future of the Institute, we quickly realised that was potential to achieve a far wider remit, a remit that could improve UK manufacturing's global competitiveness. This involved developing three main areas; teaching and skills, engagement with business and commercialising Research and Development.
Introducing The UK's First 'Faculty on the Factory Floor'

The Institute for Advanced Manufacturing and Engineering (AME) is a collaboration between Coventry University and Unipart Manufacturing Group.
Part-funded by the Higher Education Funding Council for England (HEFCE), it brings together the best in academia, industry and R&D in a 'live' manufacturing environment.
The Institute aims to:
Develop industry-ready engineering graduates
Research and develop innovative technology for automotive, aerospace, oil and gas, power generation and rail sectors
Disseminate research and technologies for the benefit of Unipart, its suppliers and UK manufacturing
Create new postgraduate learning opportunities and professional development courses for industry
Drive economic growth by making the UK globally competitive
We are committed to arming UK industry with the skills, technologies and competitive advantage required to trade globally, creating jobs across the supply chain and generating real economic value to the UK.
Our courses aim to address the domestic skills shortage and the need for more graduate engineers that can enter industry and have an immediate impact.
All students will be provided with training in the Unipart best practice manufacturing methodology and given the opportunity to benefit from working with some of the most talented engineering professionals in the UK.
The majority of this learning will be carried out at AME's 1700 sq ft manufacturing hub, which houses £3m of state-of-the-art robotic automation, forming, joining, analysis and simulation, metrology and product verification technology.
"We want to be among the leaders of the fourth industrial revolution and that's going to require the combination of business entrepreneurial skills and deep technical know-how. So the creation of the Advanced Manufacturing and Engineering institute is going to give us a chance to create industry ready technology and industry ready young men and women."

John Neill, Chairman and Group Chief Executive, Unipart
---
About the Collaboration
The Institute for Advanced Manufacturing and Engineering is an exciting collaboration between two of the leading organisations in academia and industry.


Unipart Manufacturing Group (UMG) lies at the heart of the Unipart Group, a global specialist in manufacturing logistics, and consultancy.
Employing 800+ employees across six divisions, UMG delivers tailored solutions to some of the most critical manufacturing, engineering and supply chain problems in the world.
The company has been built on a proud history of serving the automotive industry and, today, applies the same engineering excellence when dealing with original equipment manufacturers in aerospace, power generation and oil & gas.
All of its operations have a commitment to invest in innovation and operate using 'The Unipart Way' – a philosophy of working underpinned by tools and techniques that inspire efficiency, flexibility and outstanding customer service.
UMG currently runs two joint ventures in the UK; Kautex Unipart Ltd (manufacturer of plastic fuel tanks and fuel systems) and Unipart Eberspächer Systems Ltd.
The latter's site in Coventry will house the Institute for Advanced Manufacturing and Engineering.
Visit the Unipart website


Coventry University is an ambitious, business-facing university whose roots can be traced back to 1843 to the Coventry School of Design.
Its Faculty of Engineering, Environment and Computing has a well-earned global reputation for research and teaching, driven by activity-led learning, business innovation and industry-focused research.
A £55m investment has created a state-of-the-art building for this faculty and provides access to numerous technologies, including a brand new Computerised Numeric Control (CNC) manufacturing centre, engine test tell and dedicated facilities in composite manufacturing, metrology and material and joining.
Coventry University, which is the Sunday Times' 'Modern University of the Year' for the second consecutive year, currently works with some of the biggest names in industry, including Jaguar Land Rover, GE Aviation, Cummins and Intel.
It also prides itself on working with SMEs and helping to support innovative new products to market.
Today, Coventry University employs over 3000 members of staff and boasts an annual turnover for £220m.
Visit the Coventry University website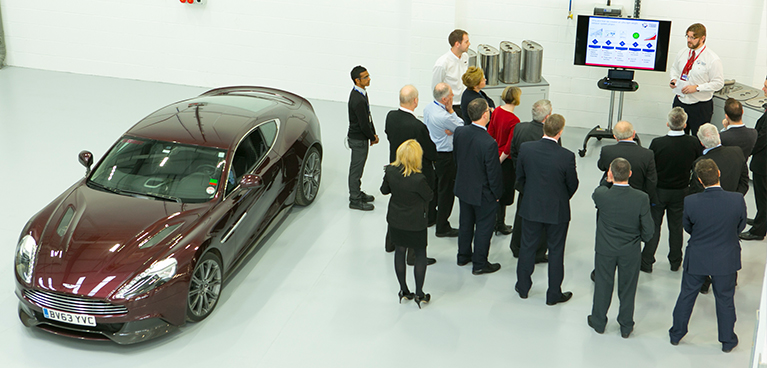 Discover the benefits of AME's unique 'Faculty on the Factory Floor' approach for students, business, researchers and the United Kingdom as a whole.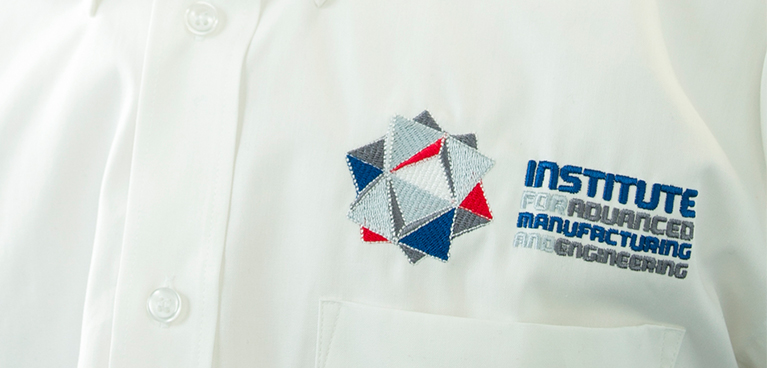 Get to know the people behind the UK's first 'Faculty on the Factory Floor'. We have a team of talented industry experts, tutors, researchers and managers.
---