First cohort graduates from the UK's 'Faculty on the Factory Floor'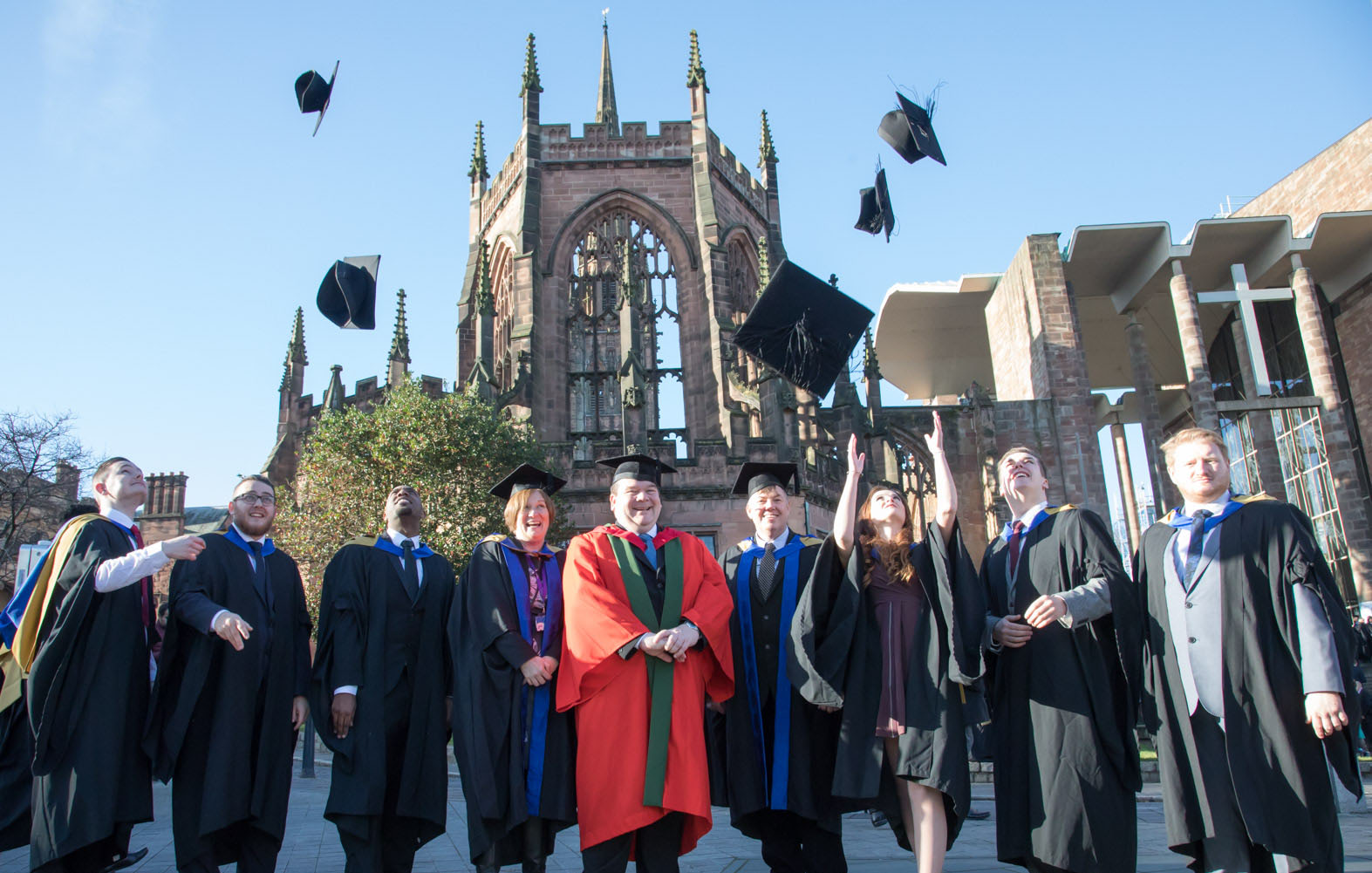 ---
---
A groundbreaking initiative to develop industry-ready engineers has seen its first cohort of students graduate.
The Institute for Advanced Manufacturing and Engineering (AME), a joint collaboration between Coventry University and Unipart Manufacturing, held a special ceremony in the Cathedral grounds to mark three years since its launch.
Seven graduates picked up their BEng degrees, including Alicia Prior, Daniel Davey, Daryl Eastgate, Daryl Obe, David Mordi, Joe Howe and Nick Hugill.
They have all secured employment, with five of them directly involved in industry for firms in the automotive, motorsport and metals sector. Other students on the first cohort are continuing on to complete their Masters.
"This is a fantastic milestone for us and highlights how a new approach to developing future manufacturing talent can work," explained Carl Perrin, Director of AME.
"We set out the vision in 2014 to create the UK's first 'Faculty on the Factory Floor', an ambitious vision that linked up industry and academia and changed the focus of learning to real life experience of shopfloor projects and giving them access to the latest technology."
He continued: "It's an approach that has worked as we have produced much more rounded engineers that are comfortable operating in a high pressured working environment and understand the dynamics of being part of a team.
"I'm delighted for our first cohort, especially with the fact that five of them have gone into industry-related positions. Three of them have started work at Unipart Powertrain Applications (UPA), one is working with SAPA Hydro and another is starting his career in the motorsport arena."
The Institute for Advanced Manufacturing and Engineering is located on the Unipart Manufacturing site in Coventry and is housed in a 1700 sq metre purpose-built hub.
In addition to creating industry-ready graduates, AME also boasts a team of technology specialists and professors who are working together to develop new powertrain and energy transfer solutions for automotive, aerospace and renewables.
This has included over £7m of funded projects and already led to Unipart securing a new fuel rail project for the Ford Fox engine and the start of production on a lightweight exhaust system for Aston Martin.
Alicia Prior has celebrated achieving her degree by securing a position at Unipart Powertrain Applications in Coventry. The 21 year-old has enjoyed life at AME, including a two-month placement with a major US manufacturer in Indiana.
"It has been a fantastic experience, especially spending so much of it working on real time manufacturing projects…it reinforced the theory and allowed me to quickly apply it to situations I will find myself in the future," added Alicia.
She concluded: "I'm now part of a small team at UPA, supporting an advanced manufacturing engineer in their work. This is just the start; the longer-term aim is to become a project manager in industry."
AME is now into its 4th cohort of students, which means that 100 young people are currently getting industry-ready at the UK's first 'Faculty on the Factory Floor'.