Coventry University Wrocław celebrates first ever graduation ceremony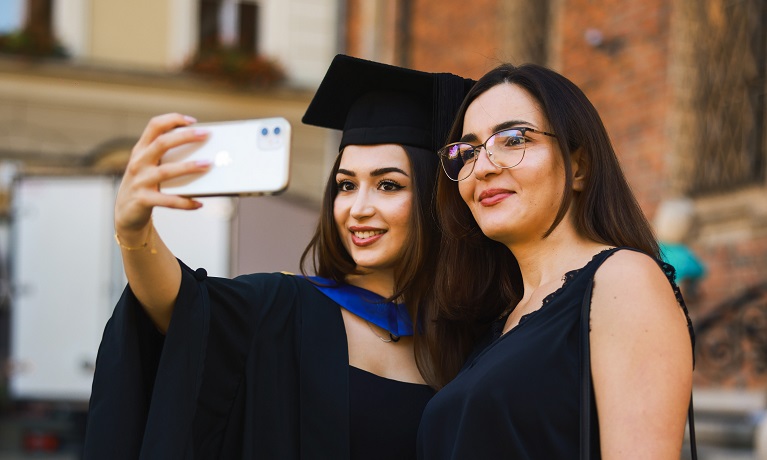 ---
Thursday 07 September 2023
---
Coventry University Wrocław has celebrated the graduation of its first ever students.
The first cohort to collect their degrees from the Coventry University campus in Poland were bedecked in their gowns and caps for the inaugural graduation ceremony held at the old City Hall in Wrocław.
The campus opened its doors in 2020 and is the only one in the country where classes are conducted entirely in English, focusing on gaining work-ready competences but without traditional final examinations.
The first group of Wrocław graduates are already applying their acquired knowledge and skills at global business giants like Smith and Nephew, Amazon, McKinsey & Company, RyanAir Labs, BASF and Nokia.
One of the students celebrating their achievements was Daria Jurczak, who has just finished her studies in Digital and Technology Solutions.
Studying at Coventry University Wrocław gave me the opportunity to explore both the IT and business worlds in many areas - not only in theory but also in practice. Lecturers encouraged us to step out of our comfort zone when engaging in various aspects of IT, including programming, project management, and other fields.

Considering the student-friendly nature of the university and its high educational standards, I believe I am capable of handling any project and any situation that comes my way.

Coventry University Wrocław student Daria Jurczak
Another highlight of the event was an honorary doctorate being bestowed upon Dr Rafał Dutkiewicz, who served as the Mayor of Wrocław from 2002 to 2018, contributing significantly to the city's development over the last two decades in collaboration with foreign and local business investors.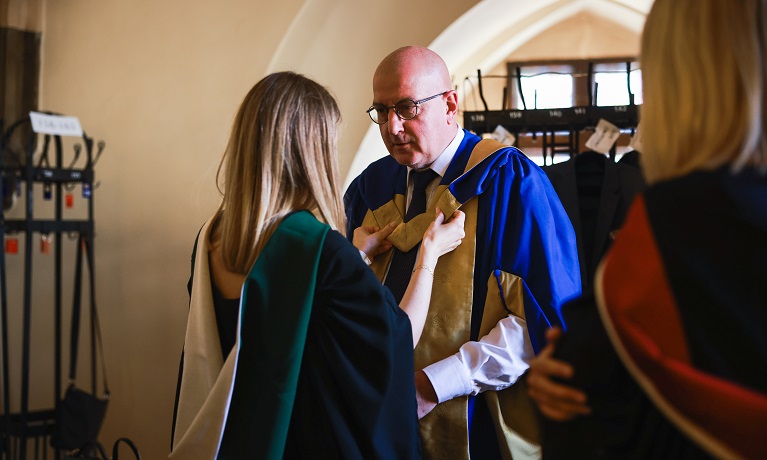 An honorary doctorate is the highest academic distinction, so I am proud and happy. Even more so that I receive a doctorate from such an excellent university as Coventry University. Throughout my professional life I have always emphasized the importance of academic life. British universities are among the best in the world and Coventry University is a very well-known and respected brand. I am glad that it can be associated with Wrocław. I am also glad that after Brexit we can stay in this kind of intellectual contact with our friends in the UK.

Dr Rafał Dutkiewicz
When considering various locations for a campus of Coventry University in Poland, we were warmly welcomed in Wrocław by Dr Dutkiewicz who personally promoted the city as a place with a wide range of economic investments involving international and local business investors, as well as esteemed universities.

Professor John Dishman, Deputy Vice-Chancellor and CEO of the CU Group
Find out more about Coventry University Wrocław.