Cyber Security BSc (Hons)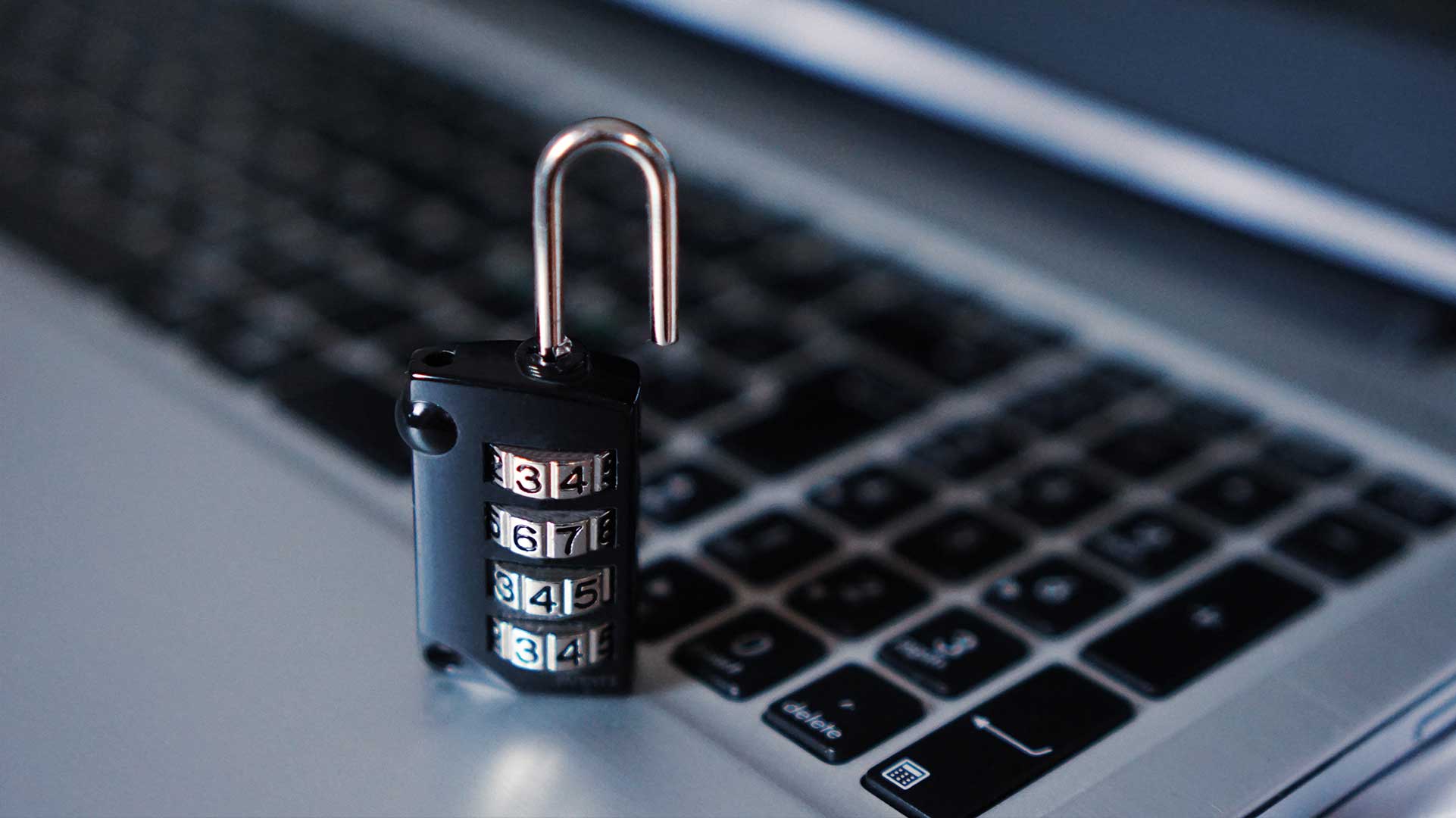 As a result of the continuing digital revolution, computer systems are involved in just about every aspect of modern life.
Location
Coventry University Wrocław (Poland)
Start date
September 2023
November 2023
January 2024
March 2024
April 2024
June 2024
The information on this page is for 2022-23 entry and should be used as guidance for 2023-24 entry. Please keep checking back on this course page to see our latest updates.
---
Course overview
As the number of mobile users, digital applications, and data networks increase, so has the number of potential risks and threats, resulting in the need for talented professionals to secure and protect systems and data.
Our BSc (Hons) Cyber Security course is designed to produce high quality graduates who can contribute effectively in one of the fastest growing sectors globally.
The course offers real-life tools and challenges, giving you the opportunity to become an independent learner through practical projects and advanced teaching methods.
Why Coventry University Wrocław?
At Coventry University Wrocław, we aim to offer a career-focused experience to our students, one that is traditionally academic but is also designed to help you progress in your future career. Our offering is flexible and designed to fit around your life, allowing you to benefit from a modern, forward-thinking higher education institution, reinforced by the quality and reputation of Coventry University. We are dedicated to making higher education accessible and enjoyable for as many people as possible, so we only to cover one module at a time, allowing you to become a specialist in each topic before moving onto the next.
Accreditation and Professional Recognition
This course is accredited and recognised by the following bodies.

The British Computer Society (BCS) – The Chartered Institute for IT
This course is currently accredited by the British Computer Society for the 2022/23 intake. Students of the programme will be enrolled as student members of the British Computer Society. If the accreditation of this course AND/OR the modules on this course change, we will notify applicants and students as soon as possible. Please visit the BCS website for full details on the BCS accreditation. Coventry University's accreditation with BCS is currently ongoing for the relevant modules, but is frequently reviewed and monitored by the BCS through their quality systems. If any changes occur with respect to our accreditation related to these modules, we will seek to notify applicants and students as soon as possible.
---
---
What you'll study
This course examines the principles and threats which underpin computer systems, networks and the software development process. You will become competent and confident in a range of prevalent topics, such as operating systems, network security, programming language, penetration testing, ethical hacking and more.
The first year of the course introduces you to the core fundamentals that underpin computing science. You will explore the importance of IT security, and the risks posed to computer systems globally. In addition, you will develop your professional problem-solving skills, as you understand the basic principles of programming. Most of the modules in this year contain a practical element, so that you receive the best combination of theoretical and hands-on learning.
Modules
Networking

This introductory module aims to provide knowledge of key networking and computer architectures. Focusing on the origins, structure and fundamental components of a computer network, you will gain foundational knowledge of relevant technologies including wireless, wired and optical computer networking. This includes access controllers, hubs, transceivers and more.

Operating Systems

In this module you will learn basic operating system concepts including processes, memory management, drivers and file systems, while examining security risks and security management strategies. You will also examine favoured operating systems such as Microsoft Windows and Mac OSX, with focus placed on the Linux operating system.

Information Security

Here you will cover the prevalent issue of IT security and risk. You will critically analyse risks a computer may face, from viruses to computer hacking. Exploring the pros and cons of ethical hackers, website hacking and internet security, you'll gain specialist knowledge of legal, social, ethical and professional issues associated with cyber security.

Problem Solving and Programming

Basic problem solving and algorithm design techniques will be studied in this module, alongside programming and programming language concepts. You will learn the syntax and semantics of a high-level programming language (e.g. Python) and the basic principles of developing well engineered software and the supporting tools and techniques.
Building on knowledge gained in year one, this year is aimed at building your skillset to an advanced standard. You'll develop object-orientated analysis, design and implementation skills as you explore complex subjects such as cryptography, digital forensic science and algorithms. Towards the end of the year our lecturers work with you to refine transferable employability skills, as you prepare for a career in computing as a global citizen.
Modules
Cryptography

In this module you'll study the methods and use of cryptography at two levels. Firstly, you will be introduced to cryptographic primitives and their use in developing secure systems. Secondly, you will be given the opportunity to use current implementations of crypto-based security systems for applications such as signing websites and encrypting emails.

Computer Forensics

You will develop the skills necessary to gather, analyse and evaluate digital evidence by deploying digital forensic science techniques. The processes of forensic investigation and incident response will be studied, along with the application of digital investigation and evidence recovery techniques within a legal framework.

Algorithms and Data Structures

In this module, you will extend your programming and algorithm design skills and gain the ability to structure and manipulate intricate data sets through extensive work with complex programs. In addition, you will refine object-oriented analysis, design and implementation skills and learn to effectively utilise libraries, components and supporting tools.

Communications

In preparation for the final year project, this collaborative module aims to enhance your skillset by developing key skills such as communication, team working, co-operation and collaboration, project planning, commercial awareness, cultural awareness and distributed working. In addition, you will develop the critical thinking, research, academic and professional writing skills required as a reflective practitioner.
Sandwich years and placement years give you the opportunity to gain further insight into the industry or career you are seeking to follow. This enables you to contextualise the theoretical models and concepts discussed in the classroom in the work place. Furthermore, if you choose to take advantage of a placement or sandwich year, this version of the degree will help to increase your employment prospects by acquiring skills and gaining an understanding of what employers expect of graduates.
In the final year of study, you look at complex subjects such as the Internet of Things and the underlying principles. You will analyse and evaluate potential risk and exploitation in secure programming, and assess a range of issues such as buffer overflows and how to mitigate a number of security risks. Finally, you'll get the chance to demonstrate your skills in a number of independent projects, taking charge of processes from inception to delivery.
Modules
Secure Programming

In this module, you will study advanced programming techniques specifically aligned to developing secure software. A detailed understanding of potential security risks and flaws in software will be developed, along with knowledge on how these flaws and areas of exploitation can be mitigated via defensive means.

Internet of Things

The underlying principles, technologies and architecture of wireless sensor networks will be examined in this module along with current practical applications and future trends. You will critically evaluate the security, privacy and trust implications of IoT technology and explore the approaches and mechanisms that mitigate security risks.

Contemporary Issues in Computing

This unit focuses on a range of contemporary and emerging technologies, applications and professional issues in computing. Throughout the module, you will engage with research and advanced practice literature with the aim of extending and broadening your subject knowledge. There's a focus on professional, ethical, business and societal issues, through an international lens.

Project

You have the opportunity to focus on an area of interest within the field of Computing Science, which may be aligned to your future career interests. Throughout the project, you will need to demonstrate research, problem solving, design and development skills, through a practical implementation, investigation (possibly including the gathering and analysis of secondary evidence) and evaluation.
---
How you'll learn
This course is available as a full-time three year or optional four-year sandwich course, the latter incorporating a work placement or study year in a related field.
Our teaching methods are varied, offering a number of teaching styles to suit the needs of all our students, so in addition to lectures, we also utilise a blended learning approach, including online aspects, workshops and group work. Additional support is available via email and our online learning platform, Aula.
Progression through the modules develops knowledge and skills, including communication (written and oral), study skills, research methods, project management, presentation and career development. We will also encourage you to consider your employability and/or entrepreneurial development.
Unlike traditional institutions, there are no end of year exams. Instead, learning is assessed through coursework and phase tests, which is more reflective of our learning model.
Full-time
The contact hours may be made up of a combination of face-to-face teaching, individual and group tutorials, and online classes and tutorials. As an innovative and enterprising institution, the university may seek to utilise emerging technologies within the student experience. For all courses (whether on-campus, blended, or distance learning), the university may deliver certain contact hours and assessments via online technologies and methods.
Part-time
This course can be offered on a part-time basis. Whilst we would like to give you all the information about our part-time offering here, it is tailored for each course each year depending on the number of part-time applicants. Therefore, the part-time teaching arrangements vary. Please contact us for more information about studying this course part-time.
---
Assessment
The learning outcomes of modules, assignments and projects will be clearly stated. Your work will be marked according to how well you achieve these learning outcomes and your final feedback will refer to each outcome, as well as providing an overall percentage grade.
Assessment methods vary and include, practical class and project performance, written practical reports, project thesis, laboratory experiments, tutorial tasks and assessments, which take place at the end of each six-week block.
Course Breakdown:
---
Polish requirements
The candidate should be able to demonstrate one of the following diplomas:
| Requirement | What we're looking for |
| --- | --- |
| Polish Matura Exam Basic Level | 40% |
| Polish Matura Extended Level | One subject at Grade 4 or 55% if higher. If one Extended Level subject is English at 75% or higher you do not require additional English Language qualifications |
| International Baccalaureate (IB Diploma) | 28 points |
| A level | BBB |
EU requirements
| Requirement | What we're looking for |
| --- | --- |
| EU exams | We're here to help you understand which qualifications, diplomas and certificates you can use from your own country to meet our entry requirements. Contact us to find out more |
| International Baccalaureate (IB Diploma) | 28 points |
We recognise a breadth of qualifications, speak to one of our advisers today to find out how we can help you.
International requirements
For international students and regional specific information, find your home country on our regional entry requirements page.
We recognise a breadth of qualifications, speak to one of our advisers today to find out how we can help you.
English language requirements
A telephone interview to assess English language skills will be arranged for non-native English speakers.
If you hold IELTS Level 6.0 (with no component less than 5.5) or equivalent, you will not have to complete the telephone interview.
---
Fees and funding
2023/24 tuition fees2.
| Student | Full-time | Part-time |
| --- | --- | --- |
| EU | 27,500 zł (EU) per year | Request fee information |
| EU | Not available | Not available |
| International | 46,000 zł (non-EU) per year | Not available |
Coventry University Wroclaw will review tuition fees each year. Coventry University Wroclaw may increase fees for each subsequent year of study but such increases will be no more than 5% above inflation. Please note that the calculation of inflation is based on the information on price indices of consumer goods and services published by the President of the Statistics Poland on the website: www.stat.gov.pl for the quarter preceding the fees' valorisation. Students who are not satisfied with the changes will be offered the opportunity to withdraw.
For advice and guidance on tuition fees and student loans visit our Undergraduate Finance page and see the University's Tuition Fee and Refund Terms and Conditions.
Tuition fees cover the cost of your teaching, assessments, facilities and support services. There may be additional costs not covered by this fee such as accommodation and living costs, recommended reading books, stationery, printing and re-assessments should you need them.
---
Facilities
Coventry University Wrocław will offer you a wide range of facilities to support your studies and help you succeed.
This campus offers the opportunity to study in fully equipped classrooms for interactive and collaborative teaching, IT suites purpose-built to support the needs of our students and also break out spaces.
---
Careers and opportunities
An important vocation in the modern digital age, cyber security professionals work with creativity and analytical thinking to understand how systems can be broken, protected and used.
A career in cyber security is challenging, dynamic and highly transferable, meaning graduates may have the opportunity to work internationally throughout their careers as there is a recognised global demand for trained specialists.
Cyber security is a rapidly growing market, with plenty of scope to develop a very lucrative career. Graduates from this course can enter a number of possible career pathways, such as Cyber Security Consultant, Cyber Crime Investigator, Digital Forensics Analyst or Software Developer Programmer.
---
How to apply
EU students

EU full-time students should apply directly to the university. Read our application pages to find out your next steps to apply.

---

For further support or more information about your course get in touch with us today.
Disclaimers

Coventry University Wroclaw is a branch campus of Coventry University. Coventry University together with Coventry University London Campus, CU Coventry, CU London, CU Scarborough and Coventry University Online come together to form part of the Coventry University Group (the "University") with all degrees awarded by Coventry University.

1 UK and International opportunities

Please note that we are unable to guarantee any UK, Polish or International opportunities (whether required or optional) such as internships, work experience, field trips, conferences, placements or study abroad opportunities and that all such opportunities may be subject to additional costs (which could include, but is not limited to, equipment, materials, bench fees, studio or facilities hire, travel, accommodation and visas), competitive application, availability and/or meeting any applicable travel COVID and visa requirements. To ensure that you fully understand the visa requirements, please contact the International Office.

2 Tuition fees

The University will charge the tuition fees that are stated on the course webpage and in the prospectus for the first year of study. Coventry University Wroclaw will review tuition fees each year. Coventry University Wroclaw may increase fees for each subsequent year of study but such increases will be no more than 5% above inflation. Please note that the calculation of inflation is based on the information on price indices of consumer goods and services published by the President of the Statistics Poland on the website: www.stat.gov.pl for the quarter preceding the fees' valorisation. Students who are not satisfied with the changes will be offered the opportunity to withdraw.

3 Facilities

Facilities are subject to availability. Due to COVID-19, some facilities (including some teaching and learning spaces) may vary from those advertised and may have reduced availability or restrictions on their use.

Student Contract

By accepting your offer of a place and enrolling with us, a Student Contract will be formed between you and the university. The 2023/24 Contract is currently being updated so please revisit this page before submitting your application. The Contract details your rights and the obligations you will be bound by during your time as a student and contains the obligations that the university will owe to you. You should read the Contract before you accept an offer of a place and before you enrol at the university.
---