Business Management and Leadership BA (Hons)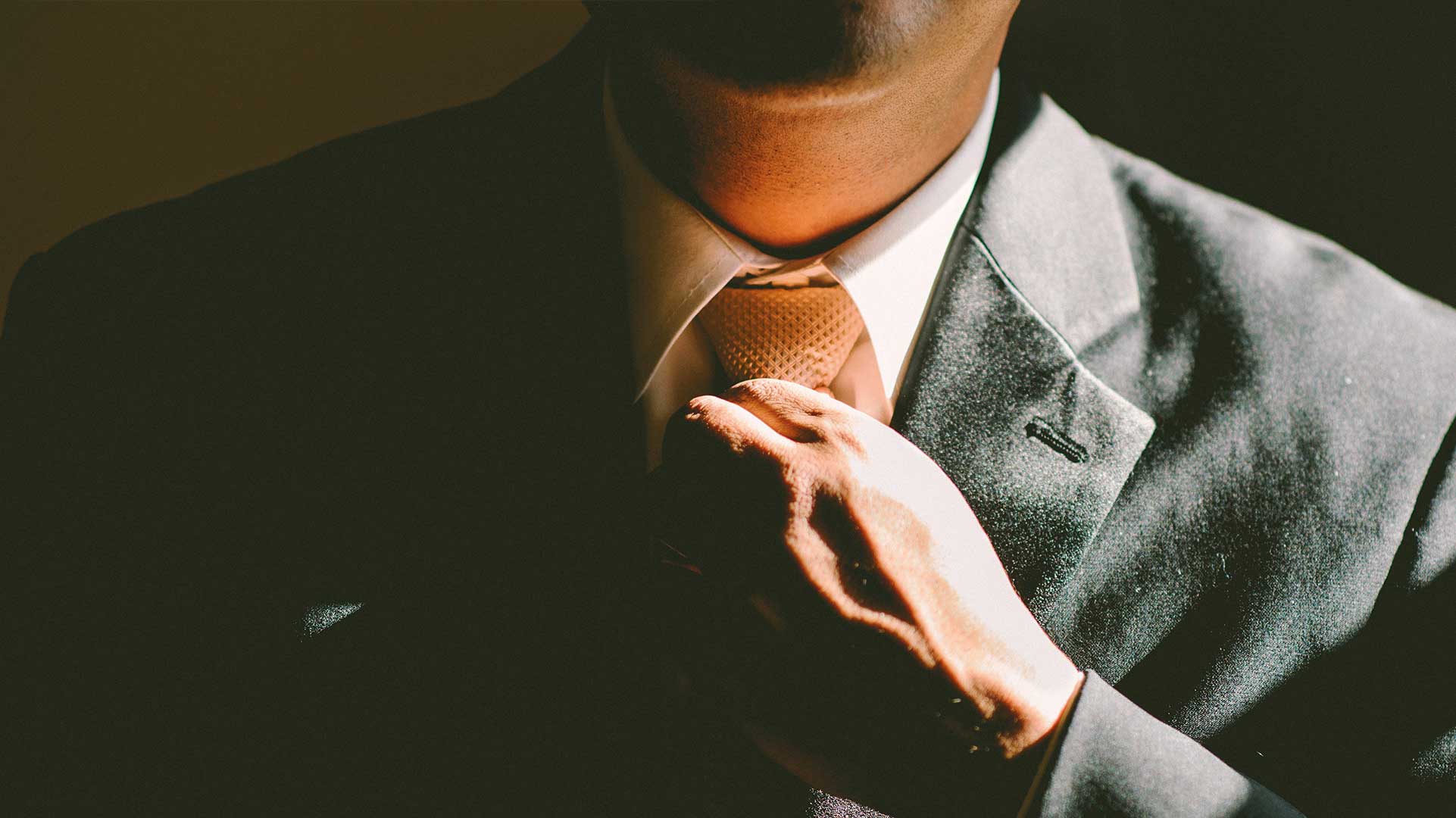 The Business Management and Leadership BA (Hons) degree is designed to help you establish key leadership skills, from managing people and resources to strategic planning.
Location
Coventry University Wrocław (Poland)
Study mode
Full-time
Sandwich
Duration
3 years full-time
4 years sandwich
Start date
May 2023
July 2023
---
Course overview
The degree focuses on contemporary management issues, giving you the opportunity to develop a wealth of general skills needed to aid progression from an operational level through to leadership.
Success in this field requires confidence, versatility and strategic thinking, coupled with elevated communication skills and a desire to succeed.
You'll get the chance to conduct critical research with our experienced staff, learn from highly-regarded guest visitors and take part in invaluable practical modules.
Why Coventry University Wrocław?
At Coventry University Wrocław, we aim to offer a career-focused experience to our students, one that is traditionally academic but is also designed to help you progress in your future career. Our offering is flexible and designed to fit around your life, allowing you to benefit from a modern, forward-thinking higher education institution, reinforced by the quality and reputation of Coventry University. We are dedicated to making higher education accessible and enjoyable for as many people as possible, so we only to cover one subject at a time, allowing you to to study each topic before moving onto the next.
---
What you'll study
Many areas of management and leadership, such as the development of new concepts and modern project management, require graduates to have good theoretical and practical knowledge to control, implement and evaluate new developments.
This varied degree supplies you with the skills and knowledge needed for successful entry into management. This is an applied course and recognises the multidisciplinary approach that is needed in business leadership. Throughout your degree, you will study the details of operating markets, information technology and leadership practice, demonstrating a capability to maintain auditable records of your work.
Year one of the Business Management and Leadership BA (Hons) degree focuses on the organisational environment and decision-making processes at junior management level. You'll cover a broad range of topics, from core concepts of current management and organisational behaviour, to the fundamentals of business policy and strategy. You will also develop the necessary skills and knowledge that will prepare you for study in years two and three.
Modules
Communication and Collaborative Working

Principles of Sales and Marketing

Management and Leadership Perspectives

The Business Environment
As the course progresses, you'll build on the knowledge gained in year one to cement a solid foundation of core principles. Now that you are working to a higher level, you will begin to develop a comprehensive range of skills and insights needed by operational managers to deal with complex issues. The focus of year two falls upon specialised areas such as financial management, entrepreneurship and the development of business practices.
Modules
Economic and Financial Management

Entrepreneurship, Enterprise and Innovation

Project Management

Resource Management
There's no better way to find out what you love doing than trying it out for yourself, which is why a work placement can often be beneficial. Work placements1 usually occur between your second and final year of study. They're a great way to help you explore your potential career path and gain valuable work experience, whilst developing transferable skills for the future.
At this stage, you are dealing specifically with the challenges and opportunities faced by a strategic manager. The need to continuously assess and evaluate the business landscape is of paramount importance, along with the ability to work effectively and autonomously. This final year covers strategic leadership principles, organisational design and strategic marketing. You'll also conduct a strategic business project on a management issue that brings together key themes from across the three years of study.
Modules
Strategy and Change Management

International Business and Globalisation

Contemporary Issues in Business Management

Business Management and Leadership Project
---
How you'll learn
This course is available as a full-time three year or optional four-year sandwich course, the latter incorporating a work placement or study year in a related field1.
Our teaching methods are varied, offering a number of teaching styles to suit the needs of all our students, so in addition to lectures, we also utilise a blended learning approach, including online aspects, workshops and group work. Additional support is available via email and our online learning platform, Aula.
Progression through the modules develops knowledge and skills, including communication (written and oral), study skills, research methods, project management, presentation and career development. We will also encourage you to consider your employability and/or entrepreneurial development.
Unlike traditional institutions, there are no end of year exams. Instead, learning is assessed through coursework and phase tests, which is more reflective of our learning model.
The contact hours may be made up of a combination of face-to-face teaching, individual and group tutorials, and online classes and tutorials. As an innovative and enterprising institution, the university may seek to utilise emerging technologies within the student experience. For all courses (whether on-campus, blended, or distance learning), the university may deliver certain contact hours and assessments via online technologies and methods.
The number of full-time contact hours may vary from semester to semester, however, on average, it is likely to be around 20 contact hours per week.
Additionally, you will be expected to undertake significant self-directed study of approximately 30 hours each week, depending on the demands of individual modules.
In response to the COVID-19 pandemic, we are prepared for courses due to start in or after the 2022/2023 academic year to be delivered in a variety of forms. The form of delivery will be determined in accordance with Government and Public Health guidance. Whether on campus or online, our key priority is staff and student safety.
---
Assessment
The learning outcomes of modules, assignments and projects will be clearly stated. Your work will be marked according to how well you achieve these learning outcomes and your final feedback will refer to each outcome, as well as providing an overall percentage grade.
Assessment methods vary and include, practical class and project performance, written practical reports, project thesis, laboratory experiments, tutorial tasks and assessments, which take place at the end of each six-week block.
Course Breakdown:
The Coventry University Group assessment strategy ensures that our courses are fairly assessed and allows us to monitor student progression towards achieving the intended learning outcomes.
---
Polish requirements
| Requirement | What we're looking for |
| --- | --- |
| Polish Matura Exam | Satisfactory Grade |
| Polish Matura Extended Level | One subject at Grade 4 or 55% if higher. If one Extended Level subject is English at 75% or higher you do not require additional English Language qualifications |
| International Baccalaureate (IB Diploma) | 28 points |
EU requirements
Requirement
What we're looking for
EU exams

We're here to help you understand which qualifications, diplomas and certificates you can use from your own country to meet our entry requirements. Contact us to find out more or find your home country on our

EU entry requirements page.
International Baccalaureate (IB Diploma)
28 points
International requirements
For international students and regional specific information, find your home country on our regional entry requirements page.
English language requirements
A telephone interview to assess English language skills will be arranged for non-native English speakers.
If you hold IELTS Level 6.0 (with no component less than 5.5) or equivalent, you will not have to complete the telephone interview.
---
Fees and funding
| Student | Full-time | Part-time |
| --- | --- | --- |
| EU | 25,995 zł (EU) per year | Not available |
| International | 41,595 zł (non-EU) per year | Not available |
The following are additional costs not included in the tuition fees2:
Any optional overseas field trips or visits
Any costs associated with securing, attending or completing a placement (whether in the EU or abroad)
---
Facilities
Coventry University Wrocław will offer you a wide range of facilities to support your studies and help you succeed.
This campus offers the opportunity to study in fully equipped classrooms for interactive and collaborative teaching, IT suites purpose-built to support the needs of our students and also break out spaces3.
---
Careers and opportunities
On successful completion of the course, you should be able to:
Demonstrate understanding and knowledge of the theoretical, analytical and practical aspects of management strategies and processes within a changing environment, to meet stakeholder interests.
Critically appraise theories related to the development of staff, including crucial factors in the development of people management, including ethics, culture and change.
Be proficient in developing international-level strategy, incorporating and considering currency, cultural and competitor risk.
Develop appropriate research and analysis techniques, alongside the ability to undertake reliable market research activities.
Operate, lead and collaborate in a team to solve problems of a practical (experimental) nature and to provide appropriate solutions.
Apply appropriate presentation and evaluation tools to establish the significance of research data produced.
The Business Management and Leadership degree is an applied course that recognises the multidisciplinary approach needed in business management. This means you can apply this degree to any industry and into a number of positions. Possible career pathways include Management Trainee, Business Analyst, Business Advisor and Human Resources.
Where our graduates work
We focus on producing global graduates, which means our graduates can go on to work in small and large companies around the world.
Previous graduates from the UK course have gone to work in several industries, such as Recruitment, Finance and Retail, in companies such as The Immigration Service, Tesco and Transport for London.
---
How to apply
EU students

EU full-time students should apply directly to the university. Read our application pages to find out your next steps to apply.

---

For further support or more information about your course get in touch with us today.

International students

International full-time students should apply directly to the university. Read our application pages to find out your next steps to apply.

---

For further support or more information about your course get in touch with us today.
Disclaimers

Coventry University Wroclaw is a branch campus of Coventry University. Coventry University together with Coventry University London Campus, CU Coventry, CU London, CU Scarborough and Coventry University Online come together to form part of the Coventry University Group (the "University") with all degrees awarded by Coventry University.

1 UK, Polish, and International opportunities

Please note that we are unable to guarantee any UK, Polish or International opportunities (whether required or optional) such as internships, work experience, field trips, conferences, placements or study abroad opportunities and that all such opportunities may be subject to additional costs (which could include, but is not limited to, equipment, materials, bench fees, studio or facilities hire, travel, accommodation and visas), competitive application, availability and/or meeting any applicable travel COVID and visa requirements. To ensure that you fully understand the visa requirements, please contact the International Office.

2 Tuition fees

The University will charge the tuition fees that are stated on the course webpage and in the prospectus for the first year of study. The University will review tuition fees each year and will be entitled to increase the fees in line with inflation based on the average annual index of consumer goods and services announced in the form of a communication by the President of Statistics Poland in the Official Journal of Poland "Monitor Polski". If the tuition fees are increased the student may withdraw from their student contract before that increase takes effect without incurring any financial penalty.

3 Facilities

Facilities are subject to availability. Due to the ongoing restrictions relating to COVID-19, some facilities (including some teaching and learning spaces) may vary from those advertised and may have reduced availability or restrictions on their use.

Student Contract

By accepting your offer of a place and enrolling with us, a Student Contract will be formed between you and the university. A copy of the 2022/23 contract can be found here. The Contract details your rights and the obligations you will be bound by during your time as a student and contains the obligations that the university will owe to you. You should read the Contract before you accept an offer of a place and before you enrol at the university.
---