Andrew Mallia
Mature student Andrew Mallia, is graduating with a Distinction and an award for best student in his faculty, after a 25 year career in the military.
Andrew, originally from Malta came back to education, age 45 to study a Maritime Security masters as part of a distance learning programme. With the support of his lecturers, his degree has been instrumental in preparing him for his new profession as a UN Maritime Security Consultant.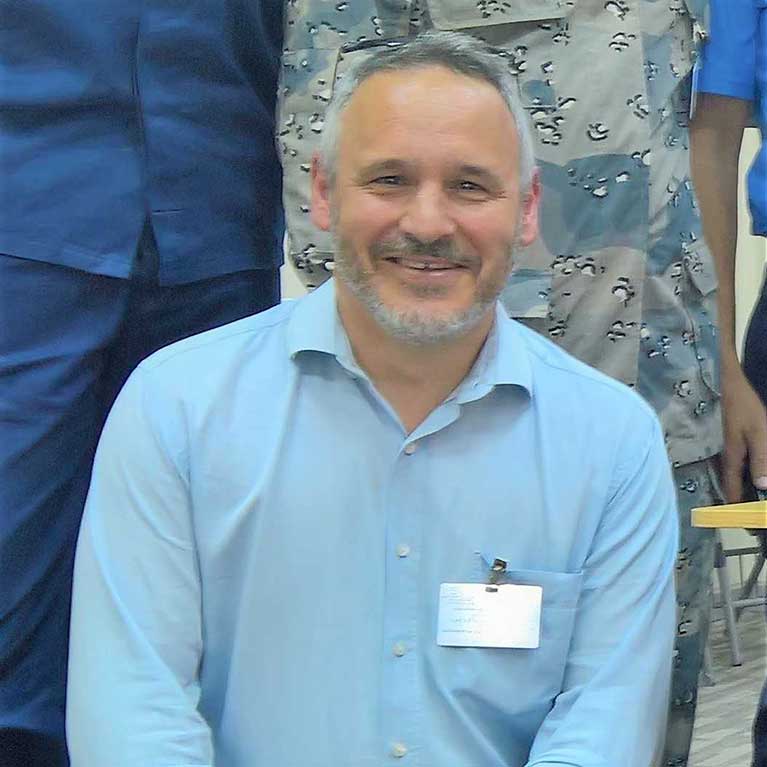 His degree taught him to learn and think in a different way, skills now required in his new job.
Preparing for a completely different second career wasn't something that I felt very comfortable with. The whole experience of following a degree programme was completely new to me and took quite a bit of getting used to. The greatest challenge was understanding what academic writing should look like and what it is intended to achieve.
Andrew worked hard throughout his studies and will receive the Ede and Ravenscroft award for outstanding student in his faculty.
Some subject areas were completely new to me, but the interaction with academic supervisors and fellow students motivated me to push harder.

Supported by my academic supervisors, I have developed a critical and questioning mind-set. Taking advice is not something that falls easily to me and having managed to discipline myself into taking it on board and understanding the spirit in which it was given was a real personal achievement.

I now challenge simple facts and find they can be far more complex than they appear.
Already in his new role, Andrew studied by distance learning and was able to apply what he had learnt directly into practice.
The MA programme addressed three really important criteria for me including the ability to follow the programme by distance learning, the possibility of having my previous military education and experience recognised, and, a faculty with a high level of professional competence, with life experiences not dissimilar to my own.

Being able to do my degree remotely really made a difference to my level of competency and knowledge in my new career as a maritime security consultant.
Andrew's degree was sponsored by an Endeavour Scholarship co-financed by the Maltese Government and the EU. He says without this funding he would not have been able to study and develop himself.
Coventry University equipped me with analytical skills and the ability to consume, distil and summarise large amounts of information. These were skills that I had developed during my military career but the experience at Coventry really honed them to a point that they now come far more naturally.