Urdu - اردو
The UK is home to many Pakistanis, in fact the largest Pakistani community in Europe with well over a million people. It is one of the official languages of both Pakistan and India and there are around 70 million native speakers worldwide.
Pakistan's land covers about the combined land area of France and the United Kingdom. It shares borders with Afghanistan, China, India and Iran. The population is very dense and is within the top 10 most populous countries in the world.
It has stunning natural beauty and liveliness, from the vast fields and mountains in Murree to the hustle and bustle of Lahore.
Its current prime minister is former Pakistan cricket captain and 'national treasure' Imran Khan.
What are some key phrases?
| | |
| --- | --- |
| Assalam-o-Alaikum | Hello |
| Aap kaise hain? | How are you? |
| Mein theek hun, shukriya | I'm fine, thank you. |
| Aap ka naam kya hai? | What is your name? |
| Mera naam… | My name is… |
| Khuda-hafiz | Goodbye |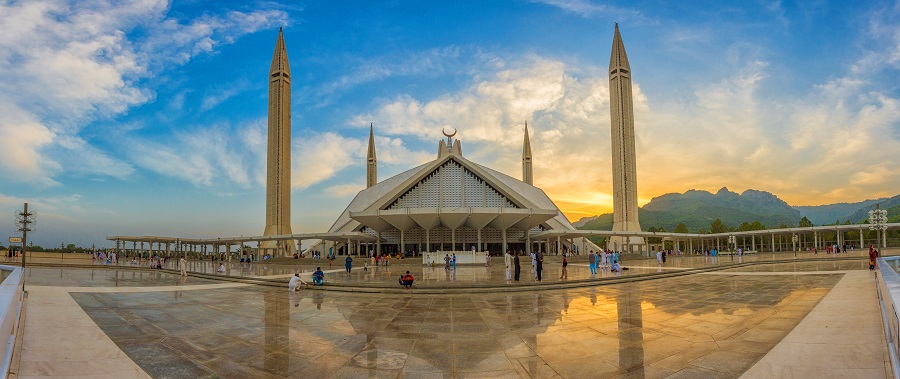 Are there any words I might recognise?
You will be familiar with the word Typhoon, the equivalent in Urdu is Toofaan.
South Asian food lovers will have heard of Garam Masala which simply means hot spices.
Get started today...
Our full timetable can be found on the registration page. Information on fees can be found on our payment and costs page.
We offer a range of levels for most languages from beginner to advanced. Our courses match the standard Common European Framework of Reference for Languages (CEFR) levels - from A1 to C2.
Beginner (A1) - A solid start to learning the language.
Post-Beginner (A1+) - Gain in confidence with the basics.
Improvers (A2) - Start to hold longer, routine conversations.
Language and Culture (B1 to B2) - New topics each semester to develop to a higher level.
Advanced (C1) - Use the language in more extended and complex situations.
As well as this language, we offer over 30 other languages. Can't decide which language to learn? Try one of our free Intro Sessions where we'll teach you the basics and you can decide if it's for you. Learn how to join an intro session.