What our students say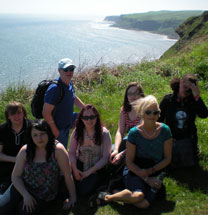 Kirsty McNeill - Languages for International Business
I chose to study my course because it was – at the time – the only one of its kind in the country. I enjoy the mix of languages I am able to study – French, Mandarin and Arabic - the dedicated language library in George Elliot it a great space.
The first year module 'The Business Environment in French' is one of my favourite. . We were given the task of setting up a business – we had to create a website for it, create social media, employ staff etc. At the end of the module we had to make a pitch to our lectures for investment. It was a really practical module, where we were able to practise our presentation skills and work within a team. Studying at Coventry is what you make of it!
---
I have enjoyed learning that English has its own theory that can be applied to it that usually people don't expect. I have had to really hone my academic writing skills and differentiate between creative writing and essay writing. Being able to meet Benjamin Zephaniah would be the most recent highlight and my favourite module so far is the Shakespeare Today - I have loved always loved Shakespeare but Lynsey has been able to make me love it more.
From personal experience, my advice would be to use the time you have at university as much as possible to your advantage! I am currently the president of Coventry Words Magazine Society and I also work as a part–time editor.
---
Carlota Maura - English and Journalism BA (Hons)
During first year, we had an introductory literature module that blew my mind as it intertwined literary theory with philosophy and made me question things I had never really considered when reading a text. I also got the chance for one of my assignments to try something absolutely new: making a graphic documentary and i also I interned at the communication department of the European Space Agency in Paris, France.
However nerdy this might sound, most of my best memories at Coventry Uni were in the modules I really enjoyed, or conversations with lecturers I truly admire.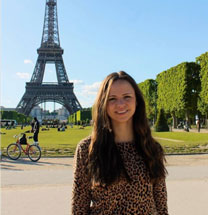 ---
During the clearing process I decided upon changing to History due to the emphasis on modern history at Coventry, and since then a module on post-war Germany has been the most enjoyable module so far. I had the opportunity to study abroad in my third year in The Hague and the whole adventure has been the most enjoyable part of my university life.
With such a range of sports teams and societies at Coventry University, they are a great way to make new friends as well as a way to build confidence - I have been part of the Women's and Mixed Lacrosse teams since my second year.
---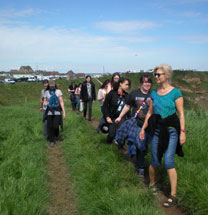 I decided to study at Coventry University after a friend suggested I visit during clearing - the student focused city and encouragement to study abroad in Milan really added to my decision.
I particularly enjoy how we study global politics, including Middle Eastern politics, and we actually went on a trip to New York and Washington DC. Seminars are great because they give you the chance to talk to other students with different views and backgrounds while expressing new ideas and discuss current topics. There are so many opportunities to meet people on your course with HIPSOC and I'm also involved with cheerleading which has introduced me to lots of new experiences.