Student Experience
If you belong to the School of Humanities, there are many opportunities to get involved with. Outside of hours to further discuss and create in a relaxed environment with like-minded people!
Coventry Words
Coventry Words Magazine produces an annual literary magazine displaying all the talent that the University students have to offer. It is created entirely by a student team, publishing only student work and displayed all around campus for students and staff to read.
What would you be doing if you were a part of Coventry Words Society?
We not only have our own design team, we have a photography team, Editors, Marketing and Web team – all students at Coventry University. Just like our very own publishing house, there are a variety of roles available to you. We are constantly involved in projects with CUSU, Volunteering and the Department of English and Languages. There will always be something to do a
nd if not, then Open Mic Nights, Book Nights and other local events make for a fun social.
Find out more about membership.
Creative Writing Society
Want to get involved in activities like open mic nights and book clubs? The Creative Writing Society meets every fortnight and gives every member an equal chance to share work while discussing literary interests and just having fun, playing games.
Find out more about membership.
HIPSOC
HIPSOC is a young but ambitious society primarily catering for those studying History, International Relations, Politics and Sociology although those with an interest in any of these subjects are also more than welcome.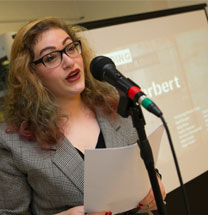 The society has strong departmental links but is both social and academic, providing a great way for students to meet others on their course while also providing another academic base of support. We also organise social and academic trips and in the past have been to Alton Towers, The Imperial War Museum and also Berlin to name a few.
Find out more about membership.