Professor Matt Qvortrup
Matt Qvortrup is Professor of Applied Political Science and International Relations at Coventry University. An expert on comparative constitutional engineering and European Politics, Professor Qvortrup's book Angela Merkel: Europe's Most Influential Leader (, was described by Kirkus Reviews as "necessary reading for anyone who wants to broaden his or her perspective on the world today." (https://www.kirkusreviews.com/search/?q=Qvortrup&t=all)
Awarded the PSA Prize in 2013 for his research on 'Terrorism and Political Science', he served as a Specialist Advisor to the House of Commons Public Administration and Constitutional Affairs Committee.
He has previously worked as member of President Obama's Special Envoy Team in Africa (2009-2010). Before his career as an academic Dr Qvortrup served as Head of the Gun Crime Section in the British Home Office (2002-2004) and before that as a Special Advisor to the Home Secretary (Minister for the Interior)
Professor Qvortrup earned his doctorate in Politics at Brasenose College, University of Oxford in 2000. Also a qualified lawyer, he holds a Diploma from the College of Law, London.
A frequent commentator for the BBC, Professor Qvortrup writes regularly for Bloomberg.
---
Inaugural Lecture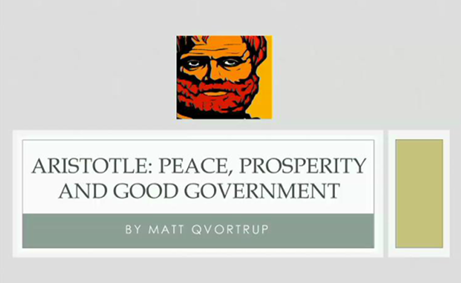 Peace, Prosperity and Good Government
Books
Qvortrup, M (2016)Angela Merkel: Europe's Most Influential Leader, New York: Overlook Press
Qvortrup, M. (2014) Referendums and Ethnic Conflict. Pittsburgh: University of Pennsylvania Press
Qvortrup, M. (Ed.) (2014) Referendums Around the World. Basingstoke: Palgrave
Selected Articles in Journals (Peer Reviewed)
Qvortrup, M. (2016) 'Brexit as an inelastic good', Intereconomics: Review of European Economic Policy, Vol. 51(5), pp. 260-265. http://link.springer.com/article/10.1007/s10272-016-0615-x
Qvortrup, M. (2016) 'Counting the Cost of Counter terrorism', Terrorism and Political Violence, Vol. 28(1) 971-979, http://www.tandfonline.com/doi/full/10.1080/09546553.2016.1230451
Qvortrup, M. (2016) 'Referendums on Membership and European Integration 1972–2015', The Political Quarterly, Vol. 87 (1), 61-70 http://onlinelibrary.wiley.com/doi/10.1111/1467-923X.12224/full
Qvortrup, M. (2017, forthcoming ). 'The Logic Constitutional Engineering : Institutional Design and Counter-Terrorism from Aristotle to Arend Lijphart', Studies in Conflict & Terrorism, 2017 - Vol 41 (2)
Qvortrup, M. (2015) 'A Brief History of Self-determination Referendums Before 1920'. Ethnopolitics 14 (5), 547-554.
Qvortrup, M. (2015) 'T-Test for Terrorism: Did the Introduction of Proportional Representation Reduce the Terrorist Threat? A Time-Series Case Study of Algeria and Northern Ireland'. Studies in Conflict & Terrorism 38 (4), 293-304.
Qvortrup, M. (2015) 'Power to the People! But How? The Different Uses of Referendums Around the World'. Political Studies Review 13 (1), 37-45.
Qvortrup, M. (2012) 'The history of ethno-national referendums 1791–2011'. Nationalism and Ethnic Politics 18 (1), 129-150.
Qvortrup, M. (2012) 'Voting on electoral reform: A comparative perspective on the alternative vote referendum in the United Kingdom'. The Political Quarterly, 83 (1), 108-116.
Qvortrup, M.H. (2012). 'Terrorism and political science'. The British Journal of Politics & International Relations 14 (4), 503-517.