Marie-Louise Crawley
RESEARCH SUBJECT & INTERESTS
My research interests include the dancing body in relation to surrounding spaces and objects, choreography and curatorship, dance in the museum and gallery space, the (dancing) body as archive, ancient dance and performing epic.
Dance in the museum is very much in the current choreographic zeitgeist. Why dance in the museum space, and why now? These two questions underpin my current research, investigating what it means to perform choreography as exhibit in the museum space. Does putting dancing bodies in the museum change the way(s) in which one experiences dance, both for the choreographer / performer and for the audience / spectator? What is the place of ephemeral performance in the archival space, and what new meanings of temporality, spatiality and embodiment arise from this deliberate juxtaposition of ephemeral and archival?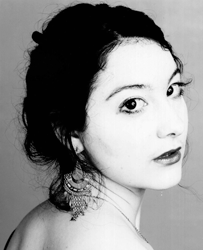 PhD Student
BIOGRAPHY
Educated at the University of Oxford (B.A. Hons in Classics and Modern Languages, M.St. in European Literature) and then trained at the Ecole Marceau in Paris, Marie-Louise began her professional performance career with the Théâtre du Soleil, where she was a company member for six years. As an independent dance artist, she has worked with Birmingham Opera Company (Assistant Choreographer), Marc Brew Company / Ballet Cymru / GDance (Choreographic Associate), Walk the Plank, Rosie Kay Dance Company and Gary Clarke. Her choreography has been supported by Arts Council England and in 2014 she had a choreographic residency alongside a Tate / ARTIST ROOMS exhibit at mac Birmingham. She was recently an invited choreographer on a University of Oxford TORCH research project 'Ancient Dance in Modern Dancers.' She lectures in Contemporary Technique at the University of Wolverhampton and in Choreography and Performance at the University of Worcester.