Yao Li
MY RESEARCH
VISION
The thing which inspires me about AME is its uniqueness: which stands out in an industry environment. Live manufacturing information can be retrieved and all sorts of new technologies will be applied to production. As a research assistant in structural analysis, to use the knowledge I've learnt from Coventry University in live manufacturing is what inspires me, to apply novel simulation technology to predict product behaviour, fatigue assessment and optimization of product design is what I want to achieve.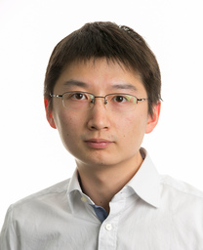 Research Assistant in Structural Analysis

Building: AME
Room: AME-1-12
Email: ab7519@coventry.ac.uk
BIOGRAPHY
Yao Li achieved a BEng Automotive Engineering from Nanjing Forest University in 2012. Following this he began an MSc in Automotive Engineering at Coventry. This included key modules in Power Train and Engine Dynamics, Advanced Manufacturing Processes and Materials, Ground Vehicle Aerodynamics, Alternative Propulsion Systems, NVH, Computer Aided Engineering, intelligent Transport Systems and Engineering Project Management. His final project was around the design of a carbon fibre sports car chassis. This involved; the study of chassis types and chassis rigidity, test and analysis on a given steel tubular chassis in Hyperworks, designing a new chassis in Catia which was made of carbon tub and aluminium attachments, modelling the carbon chassis using Hyperlaminate and using the same tests as for steel chassis. Since 2014 he has worked as a Research Assistant at Unipart.
SELECTED PROJECTS
FOX fuel rail project. R&D project which aims at developing a new fuel rail named FOX.
VexPro. Research project aiming at simulating main processes in a product development process including structural, CFD, corrosion, and forming simulation.
IDP-11. Research Project regarding exhaust hot end designing and prototyping.
Forged v.s Fabricated fuel rail. Research project aiming at seeing differences between forged and fabricated fuel rails.