Dr. Tony Lawrence
My research vision
My research has historically focused on the niche areas of parapsychology and transpersonal psychology. However, my current research focuses on the use of mindfulness to enhance the training of person-centred psychotherapists, principally focusing on the use of mindfulness as a means of developing the therapist qualities of congruence, empathy and unconditional positive regard, and the assessment of the impact of mindfulness indirectly upon the relationship with the client.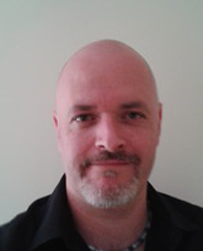 Senior Lecturer in Psychology

Building: Richard Crossman
Room: RC305
Email: a.lawrence@coventry.ac.uk
Biography
Dr. Lawrence graduated from the B.Sc. Psychology degree at University College London in 1992, and completed his Ph.D. under the supervision of Professor Robert Morris at the Koestler Parapsychology Research Unit at the University of Edinburgh in 1998. He was appointed a lecturer (now senior lecturer) in psychology at the School of Psychological, Social & Behavioural Sciences at Coventry University in 1996, where he has taught modules in Statistics and Research Methods, Parapsychology, Transpersonal Psychology (having obtained an M.Sc. in Consciousness and Transpersonal Psychology, with Distinction), and more recently Positive Psychology. He has published papers in both mainstream psychology, parapsychology and transpersonal psychology journals, and is presently training as a person-centred psychotherapist at the Sherwood Institute for Psychotherapy in Nottingham. He teaches mindfulness within the Midlands Centre for Mindfulness and Compassion, a social enterprise associated with Coventry University, since 2015.
Lawrence, A. (2001) 'Apparitions and kindred phenomena: Their relevance to the psychology of paranormal belief and experience'. In Hauntings and poltergeists: Multidisciplinary perspectives. Ed. by Houran, J., and Lange, R. Durham, NC: McFarland
Perez-Navarro, J.M., and Lawrence, T.R. (2002) 'Una Revisión Crítica de la evidencia experimental del fenómeno de percepción extrasensorial: aciertos y errores de un paradigma de monotonización perceptiva'. Apuntes de Psicologia 20 (1), 97-118.
Faull, M., Joseph, S., Meaden, A., and Lawrence, T. (2004) 'Obsessive Beliefs and their Relation to Obsessive-Compulsive Symptoms'. Clinical Psychology and Psychotherapy 11 (3), 158-167.
Hume, I.R., and Lawrence, T.R. (2005) 'From Shaman to Scientist' Edited by James Houran reviewed in European Journal of Parapsychology 20 (2) 186-190.
Hume, I.R., and Lawrence, T.R. (2005) 'Assessing the Relationship between ESP Task Success and Vividness of Voluntarily Generated Mental imagery as Measured by Betts' QMI: A Review'. European Journal of Parapsychology 20 (2), 90-116.
Lawrence, T.R. (2008) 'Sex and Spirituality: The relationship between spirituality and attitudes towards sex'. Transpersonal Psychology Review 12 (1), 85-99.
Perez-Navarro, J.M., Lawrence, T., and Hume, I. (2009) 'Personality, mental state and procedure in the Experimental Replication of ESP: A preliminary study of new variables'. Journal of the Society for Psychical Research 73 (1), 17-32.
Barrows, R., and Lawrence, T.R. (2009) 'Further evidence for a curvilinear relationship between religiousness and death anxiety'. Transpersonal Psychology Review 14 (1), 16-25.