Reverend Jennifer Brown
MY RESEARCH VISION
As an ordained priest in the Church of England, I have a great interest in the way that participation in Christian worship helps to shape attitudes and behaviours among members of the faith community, and the psychological processes underlying this. I began to research possible links between the style and content of Christian worship and behaviour relating to ethical issues among churchgoers for my Master's Degree dissertation. My proposed doctoral research aims to build on that, exploring the psychological mechanisms that may be involved in the transmission of moral/ethical values from the institution to its members.
BIOGRAPHY
Jennifer has a BSc in psychology from George Mason University in the USA, and an MA in the psychology of religion from Heythrop College, University of London. She is currently doing research for her doctoral degree.
Jennifer is an ordained priest in the Church of England, with experience of both parish ministry and university chaplaincy. She is a member of the teaching staff at Ripon College Cuddesdon, an Anglican Theological College where she is the tutor for the Cuddesdon School of Theology and Ministry and Placements Tutor for the Oxford Ministry Course. She also holds the post of Science Missioner in the Churn Benefice in the Oxford Diocese.
Prior to ordination, Jennifer worked as a medical writer, and continues to have an interest in science, particularly the relationship between science and religion. , She has a particular interest in the ways in which religious practice shapes beliefs and behaviour.
SELECTED OUTPUTS
Brown, J. E. (2013). Living the faith? A study of possible relationships between ethical behaviour and the content and style of Christian worship. Anaphora, 7, 67-88.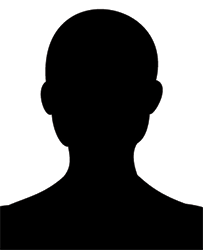 PhD Student