Rebecca Stancliffe
Research subject and interests
My current research focus draws upon literature from the field of digital studies looking at digital organology, as well as the fluid and ongoing debates in the digital humanities in order to develop an understanding of how annotation influences modes of seeing, understanding, analysis and interpretation of digital and datafied resources, with a particular focus on dance. My research looks into the role of the amateur in shaping knowledge economies, how dance can lead the way in the development of new epistemologies, and investigating the potential of dance in an era of digital networks.
Biography
Rebecca is a contemporary dance artist, bodywork therapist, lecturer and Labanotator. She graduated with an MA in Performance (Distinction) from London Contemporary Dance School (2010) and BA(Hons) Dance Theatre (First Class degree) from Trinity Laban (2008). Rebecca is part of the teaching faculty at Trinity Laban teaching release-based technique, is an academic tutor at Bird College, and has given guest lectures at Trinity Laban and City University London. As a performer Rebecca has most recently worked with Yvonne Rainer (2014) and featured in the 2015 BBC4 documentary Dance Rebels: A Story of Modern Dance. Rebecca is Editorial Assistant for the Journal of Dance and Somatic Practice and Newsletter Editor for the Society for Dance Research.
Awards and Grants:
Coventry School of Art and Design Studentship
CSAD Poster Competition; Judge's Prize, and Student's Choice Prize Winner (2015)
Sylvia Boder Award for Outstanding Achievement in Choreological Studies (2008)
Professorial Memberships:
Member: International Council for Kineteography Laban/Labanotation.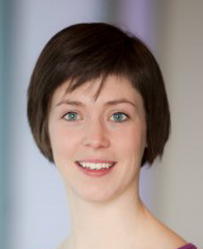 PhD Student
Building: ICE