Professor Phil Harris
MY RESEARCH VISION
For the past thirty-seven years my research has been within the general area of plant science buy my main focus is the application of this research to tropical crop development, organic or sustainable agriculture, and forestry. Much of my research effort currently involves the application of agroecological approaches to the solving of overseas development problems, and improving food security and environmental stabilisation in less developed counties.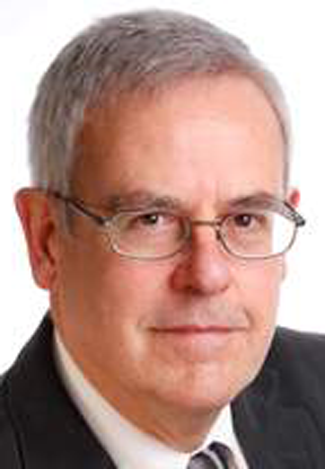 Professor of Plant Science

Building: Jaguar
Room: JA10
Email: p.harris@coventry.ac.uk
BIOGRAPHY
Phil is a Professor of Plant Science in the Centre for Agroecology and Food Security. After taking a BSc in Applied Biology at Bath University and a PhD at Glasgow University, Phul joined Coventry University (CU) in 1975. Since 1986, Phil has collabotated closely with the Henry Doubleday Research Association, now Garden Organic (GO), and in 2011 Phil established the Centre for Agroecology and Food Security, a collaboration between CU and GO, as its first Director. He is Editor of the international journal, Biological Agriculture & Horticulture, External Examiner for the MSc Programme in Organic Farming, SRUC, Aberdeen, Academic Advisor to the Chevening Scholarship Programme, and has been commissioned by Wiley-Blackwell to co-edit a book on "Organic Agriculture in Tropical and Sub-tropical Regions". His research has mainly been applied to tropical crop development, sustainable agriculture and forestry, most related to overseas development. His research has involved work in Argentina, Bangladesh, Brazil, Cape Verde, China, Cuba, Ghana, Greece, India, Jamaica, Japan, Jordan, Kenya, Libya, Nigeria, Oman, South Africa, Spain and Sierra Leone. Phil has published over 120 refereed papers and 14 booklets.
SELECTED PROJECTS
2007-08 'Development of Institutional Capacity in Organic Agriculture': DfES/ British Council England African Programme. The main aim of this EAP project the 'Development of Institutional Capacity in Organic Agriculture' was to increase the level of professional expertise in all aspects of organic agriculture in Nigeria, by developing an organic agriculture curriculum and teaching materials suitable for Nigerian Tertiary Institutions, and providing staff development in organic agriculture.
2007-10 'Enhanced biomass production and energy conversion for use in water-scarce areas of India': EPSRC. Project coordinated by Aston University. A project to research improved means of cultivating biomass resources in water-scarce areas of Northern India and of locally converting them into useful energy services such as cooling for food preservation and ice production, electricity and low-thermal applications such as crop drying and thermal distillation for drinking and battery water for local sale.
2008-09 EU Banana Support Programme - Rural diversification and Enterprise Development Project: Jamaica PRIDE: Promoting Rural Integrated Development and Enterprise: A Participatory Business Model for Organic Agro-Tourism'. A number of urgent problems facing the banana growing communities of the Mango Valley, Jamaica were identified and proposals for addressing these problems developed.
2009-12 EU EDULINK ACP-EU Co-operation Programme: Project 'Institutional Capacity Building for Organic Agriculture in West Africa': The project partners are UNAAB, Nigeria; Université d'Abomey-Calavi, Benin, University of Cape Coast, Ghana, Kwame Nkrumah University of Science and Technology, Ghana and Njala University, Sierra Leone, supported by CU, UK. The partners have established a West African Network for Organic Research and Training to train graduates, farmers, extension officers and civil society organisations in organic agriculture.
2009-12 INSPIRE Programme: 'Climate Change, Sustainability, Natural Hazards and Disaster Management: A Teaching and Research Partnership to Build Institutional Capacity in Environmental Management'. Coventry University/North South University, Bangladesh.
2009-10 EPA Programme 'The Work, Learn, Earn Programme for Developing Entrepreneurship in Organic Agriculture among Graduates in Nigeria': Funded by the UK Department of Innovation Universities and Skills . Made use of the curriculum developed under EPA to provide Nigerian agricultural graduates with a seven-week intensive residential course covering all aspects of organic agriculture and assisted them to start productive enterprises.
2009-10 Rothamsted International African Fellowship for Chris Adejuyigbe, UNAAB, Nigeria: 'Characterisation and Calibration of Organic Residues and Composts for Sustainable Organic Maize Production'.